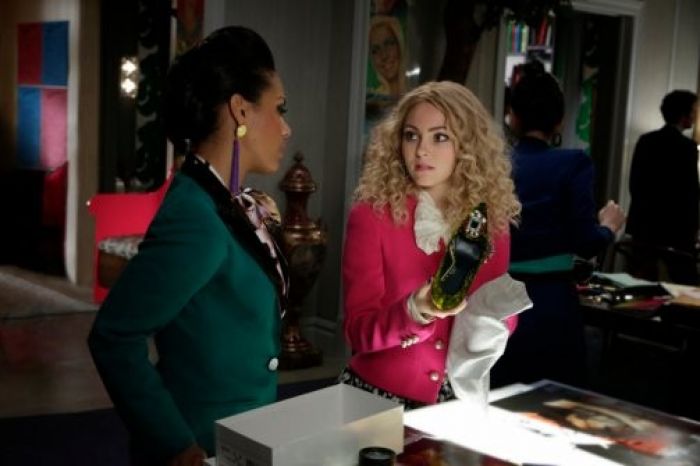 CW/The Carrie Diaries
Though the hyper fashionable young Carrie Bradshaw has received great reviews from critics for 'The Carrie Diaries,' the growth of the fanbase has been terribly slow for the series. These low ratings might spell the end of the show, even if the inspiration for bot this series and 'Sex and the City,' Candace Bushnell, still thinks it's a great show.
When Carrie Bradshaw returned to TV in January, looking younger than ever before—she's in high school now—The Carrie Diaries was expected to be a hit for the CW Network. Critics raved about the Sex and the City prequel set in 1984 with a 16-year-old heroine. Its star, AnnaSophia Robb, is appealing and the story lines are like the original HBO series filtered through John Hughes.
But with its first season almost over, The Carrie Diaries has been battling disappointing ratings—each episode draws an average of 1.5 million viewers, according to Nielsen Media Research. The show might not be renewed for a second season. Read More