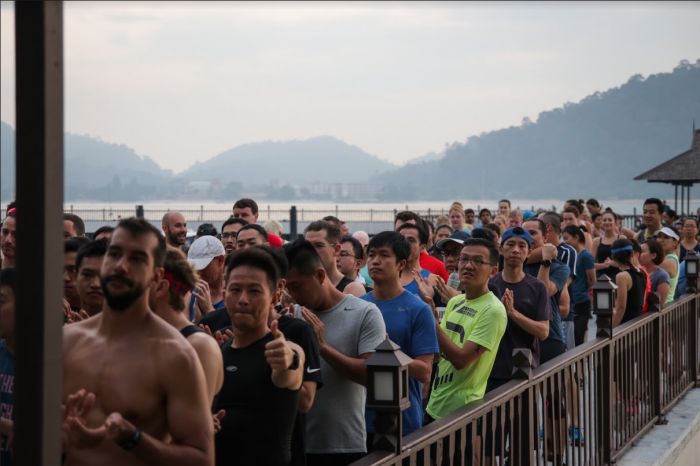 YTL Hotels
The Chapman's Challenge, the annual biathlon experience held at Pangkor Laut Resort returns for its third year, 73 years after Colonel Spencer Chapman escaped. Held on May 12, 2018, The Chapman's Challenge saw a total of 131participants from 10 countries across 4 continents, with 108 participants successfully completing the race, the largest turnout yet from this annual event.
Colonel Spencer Chapman spent 3½ years in hiding from the occupying Japanese army during World War II in the wild jungles of Malaya. On May 13, 1945, he made his last escape from Emerald Bay at Pangkor Laut with his compatriot, Major R. Broome. They swam 50 yards out to sea in the dark of night to be rescued by the Royal Navy submarine, HMS Statesman. "What toughness the body will find, if the spirit within it is tough" – this quote from his book depicting his Malayan adventures, 'The Jungle Is Neutral', was printed in personalized pocket notebooks and given to all participants in hopes of giving them encouragement for the race.
Mr. Christopher Spencer Chapman, the war veteran's youngest son and the event's Guest of Honor, flagged off the race around the private island, sending participants through a 2.6-mile run on undulating roads followed by a 1.5-mile jungle trail run through the 2-million-year-old pristine rainforest. The race is completed by a half-mile open water swim at Emerald Bay before a final sprint to the finish line at Chapman's Bar, named in tribute to Colonel Spencer Chapman 21 years ago.
The first and second place winners of all categories each walked away with an all-inclusive stay from YTL Hotels' properties including Gaya Island Resort, Pangkor Laut Resort and Spa Village Resort Tembok, Bali; while the third-place winners received a chance to ease their post-race stress with a 3-hour Couples Spa Experience at the award-winning Spa Village Pangkor Laut. Exclusive race sponsors, Luminox and Nike, contributed watches as well as sports bags respectively as prizes. Cocktails, a photo booth and an exclusive barbeque dinner on the award-winning beach rounded off the night's celebrations.
All race finishers were presented with engraved wooden medals and personalized finisher t-shirts, and selected turn-down gifts of commemorative bookmarks and personalized notebooks were placed in guest rooms on the evening of the race day.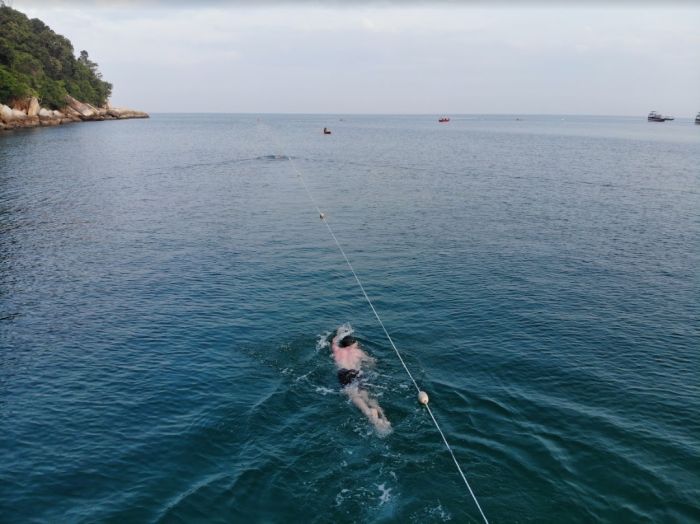 YTL Hotels