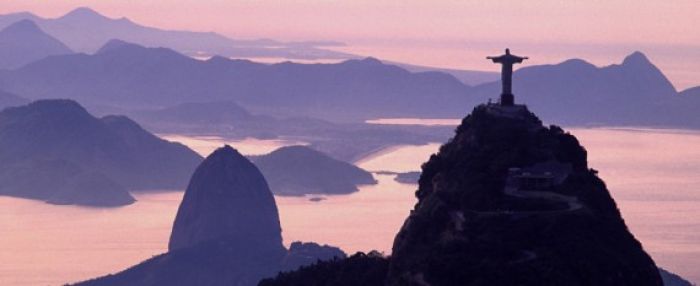 Destinations fall in and out of favour for very clear reasons. The last year, for instance, has seen huge demand for Burma due to the extraordinary political events there…….it is even more popular looking into 2013. Kenya, on the other hand, has had a difficult year due to the security issues along the coast but is coming back strongly now that the Foreign Office has lifted its warning.
Three of our favourite destinations (Brazil, Mexico and South Africa), however, seemingly fell out of favour with British clients due to the relative strength/weakness of the Pound. We have never before seen this affect demand so dramatically.
But a year is a long time in the Forex Markets and you now get more than 24% more for your Pound in Brazil, almost 16% more in Mexico and almost 17% more in South Africa.

Brazil
We shouldn't have favourites but pin down Lucy Slater who runs our Latin American division and she would probably admit to hers being Brazil. She knows it like few others in the industry and some of my personal favourite c+l memories are from trips which she has planned to this extraordinary country.
Quite apart from the fact that the restaurants and caipirinhas are more affordable, there are so many reasons for Brits to visit in 2012/13:
There is only 2 to 4 hours time difference and direct flights from London…….so really easy to get there with minimal jet lag.
2014 is World Cup Soccer year in Brazil and, judging from the experience in South Africa, it is advisable to travel before the top hotels go crazy on their FIFA-fuelled room rates.
For families and groups of friends there is no place better for a special occasion party or multi-generational gathering with spectacular beach houses, private boats on the Amazon/its tributaries and fazendas in wilderness areas all available exclusively.
There is always somewhere in a country of the size of Brazil which is perfect at any particular time of year.
Mexico
Emily Stephenson from the Latino Division is currently updating our knowledge particularly of the Colonial Cities North of Mexico City and the wild and beautiful Pacific coast so keep your eyes open for what she has to say on her return and do give her a call or email her for the latest low-down.
Most people only scratch the surface of Mexico but there are so many reasons to go:
Direct flights from the UK to both the Yucatan and its Caribbean Coast and to Mexico City to access the Colonial heartland.
Some of the best beach hotels in the world both on the clement Caribbean and the wild Pacific.
Areas of extraordinary natural beauty and bio-diversity barely visited by tourists.
Particularly good in November to April when the UK/Europe is particularly bad.
South Africa
South Africa has always been one of our favourite destinations partly because Susie Cazenove was born and brought up there but also because Henrietta and I have both spent time working there. As usual with Africa, you won't find a team with more first hand knowledge. 
There are so many reasons to visit but there are a few:
Direct flights to both Johannesburg and Cape Town and minimal time difference, so minimal effects of flying.
Huge choice of lodges and hotels which means something for most tastes and budgets and real need for the specialist knowledge which we have at c+l (as there are some shockers to avoid).
Different weather patterns/seasonality and so somewhere good in any season.
Great links onto Mozambique and into Botswana and Namibia………..Henrietta has just been to the former and Claire to the latter.