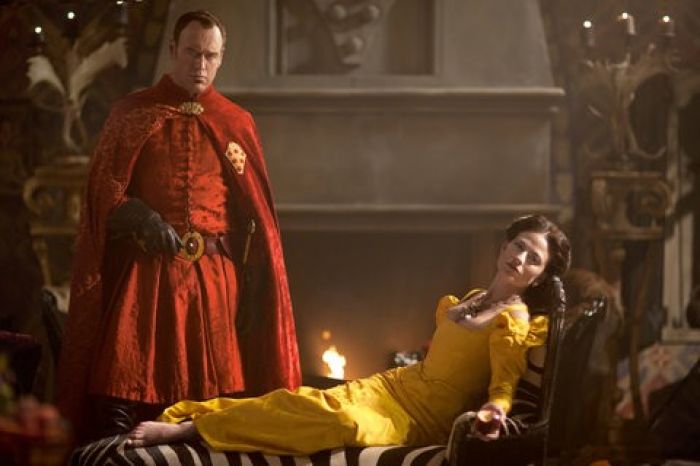 Tonto Films/Television Limited
Annie Symons, the costume designer for the new show "Da Vinci's Demons," might not be designing high fashion meant for a runway show, but it's easy to see how some of the designs could be adapted to formalwear. I'd be interested in wearing a thick cape and knee-length shirt, how about you?
"THE TUDORS," with its ruffs and tufted silks; "The Borgias," all gilt and jeweled vestments; and, of course, "Game of Thrones," with its boiled-wool cloaks and armored corsets, have inspired a flurry of fashion stories and runway interpretations. "Da Vinci's Demons" is but the latest costume extravaganza poised to charm the fashion set.
The series, which bowed with a flourish on the Starz network on April 12, offers a tapestry of faux Renaissance costumes so rich yet approachable that you might suppose the producers had an eye to future merchandising deals. That thought occurred to Annie Symons, the creator of the lavish gowns, doublets and a beat-up leather jacket — a kind of Renaissance biker coat worn by the swashbuckling Da Vinci. Read More