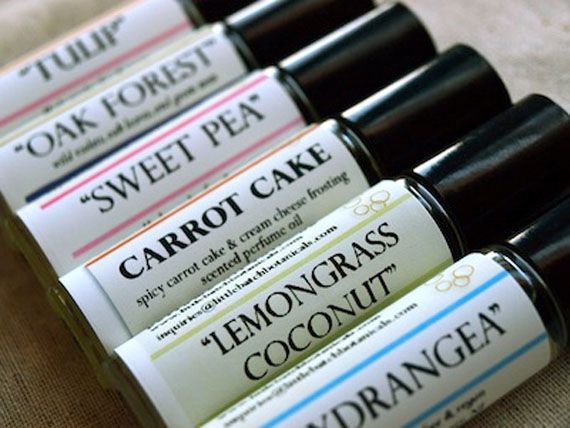 Photo Courtesy of Little Batch Botanicals
The cosmetics industry has historically been a major offender of animal rights, but recent innovations and industry awareness have marked a shift toward cruelty-free ingredients and, increasingly, vegan cosmetics. To describe a product as "vegan" requires that absolutely no animal based ingredients have been used, which, in regard to cosmetics and skincare, even includes natural and cruelty-free ingredients such as honey, beeswax and carmine.
Although
vegan brands
were once only available in select health food stores, the rapidly growing demand for premium quality, highly effective vegan products has yielded greater availability and alternatives (even among existing brands). Choosing to consume any meat or animal product ultimately and justly remains an individual choice, but it is extremely important to be conscious of the means by which that product has arrived at your table and, more specifically, into your cosmetics. In this issue of Beauty Guru we highlight some of the best vegan cosmetics, tools and products on the market.
Beauty Without Cruelty
Beauty Without Cruelty is one of the pioneers of cruelty-free cosmetics. Founded in England in 1963, the brand initially struggled to carve a niche and maintain a presence in the industry, but now thrives with the continuing and passionate support of founding trustee Lady Dowding. Beauty Without Cruelty maintains it's powerful stance on the humane treatment of animals and offers by far the most complete line of vegan products (including skin, hair and bodycare items), which impressively demonstrate that effective cosmetics can be formulated without the use of animal ingredients or cruel testing. The brand receives our highest marks for its ardent, pioneering spirit in fighting for the cause of the humane treatment of animals and as well for creating a wonderful assortment of cruelty-free and vegan-friendly products.
Bryce Organics
Frustrated by the lack of organic skincare products as well as from misleading and misconstrued product labels, Adrian Bryce Diorio began to experiment with the same natural fruits and vegetables he used to make smoothies. His experimenting eventually paid off with a delightful range of multi-functional products that capture and sustain valuable and nourishing vitamins and minerals in their purest and most potent natural state. Made fresh to order from pure food and vegetable purees, Bryce Organics' delectable confections provide thoroughly regenerative and healing effects that are instantly visible.
Little Batch Botanicals
Little Batch Botanicals is truly an artisan brand that speaks to a new generation of consumers. The cruelty-free label uses sustainably harvested ingredients and organic oils to produce the most wonderful hand-crafted soaps, body creams, perfumes and lip balms. It also offers an extensive line of vegan products for men and women, including a lovely vegan shave set that includes a vegan shaving brush. Regardless of your ethical outlook, these products provide a truly welcome experience with each use, offering the finest ingredients as well as incredible aromas and textures, all of which are also highly effective.
Urban Decay
Of the mainstream cosmetics brands that have begun to recognize the demands for vegan-friendly formulations, Urban Decay has most effectively taken the movement to a new level with statement making shades and clever packaging. While the brand has always maintained a firm cruelty-free platform, it has recently added vegan-friendly formulations to its line of high-performance cosmetics. Although not a completely vegan range, the brand does offer a significant number of its products in vegan formulations. The Glide-on Eye Pencils and Heavy Metal Glitter receive our top ratings and add a sense of adventure to anyone's cosmetics wardrobe.
Advanced Beauty Tools
Utilizing the exclusive synthetic monofilament NuFibre, Advanced Beauty Tools' Chrome Collection is a complete line of sleek and highly functional vegan make-up brushes. Created by beauty industry expert Matthew Waitesmith, the NuFibre bristles actually mimic animal hair bristles both in performance as well as in appearance. Each brush is extremely dense with super resilient fibers that maintain their shape longer and resist moisture absorption, which can eventually lead to the forming of bacteria. Also available are a highly effective foaming cleanser and micro-fiber towel.
Cozzette
Created by industry professional Roque Cozzette, the Cozzette Divinity Collection is practical, functional and made from silky, premium quality synthetic fibers that blend make-up to absolute perfection. Cozette's rather distinctive purple lacquered brush handles are made from 100% renewably resourced solid wood and there are 21 styles available. The brand also offers a variety of sturdy vessels that protect the brushes while in transit or when not in use, and the prices are extremely fair.
Veganist by Kathy Freston
At the forefront of the modern vegan movement is The Veganist author Kathy Freston, whose best-selling book has become a bible for a new generation of vegans as well as those simply exploring a vegan diet. Either way, The Veganist is an absolute must-read for anyone who embraces a healthier existence. Freston is a radiant example of the optimal benefits of living a vegan lifestyle, but she is also able to eloquently and poignantly express her perspective on animal farming and consumption, while inviting readers into an enlightened and more informed sense of awareness in a surprisingly non-invasive format. "If I want to glow on the outside, I have to feel good inside my soul too," Freston tells JC Report. "Everything — body, mind and spirit — is so interconnected, so it wouldn't make sense for me to strive for beauty whilst supporting cruelty (by buying products that do animal testing or have ingredients made from animals)."
This post originally appeared at
JCReport.com
.