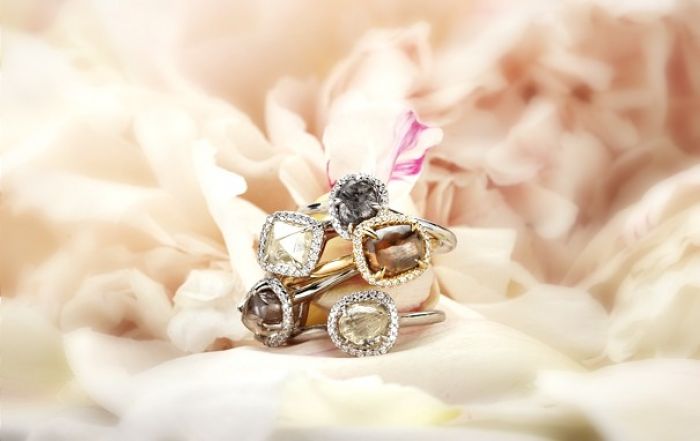 Diamond in the Rough
Augment your natural glow with an uncut, rough diamond ring that is everlasting and elegant. Our sweet Grace Collection has been the go-to style for chic women of all walks of life because of its plain band and micro pave diamond halo design that modestly accents the center precious gemstone.  Whether getting engaged, celebrating an anniversary or a milestone, the Grace ring is certainly a great choice!
The handcrafted Grace Collection features rings in 18k white and yellow gold, as well as platinum. The beauty of Grace is in its versatility. The design accommodates many different shapes, colors and sizes of rough diamonds. From spherical to octahedron shaped raw diamonds, Grace enhances the beauty and characteristics of each individual stone. For more photos of our bridal rings, view out DITR Bridal  Pinterest board or Diamond in the Rough website!
For any questions or inquiries please email info@diamondintherough.com or call 888-245-5145.