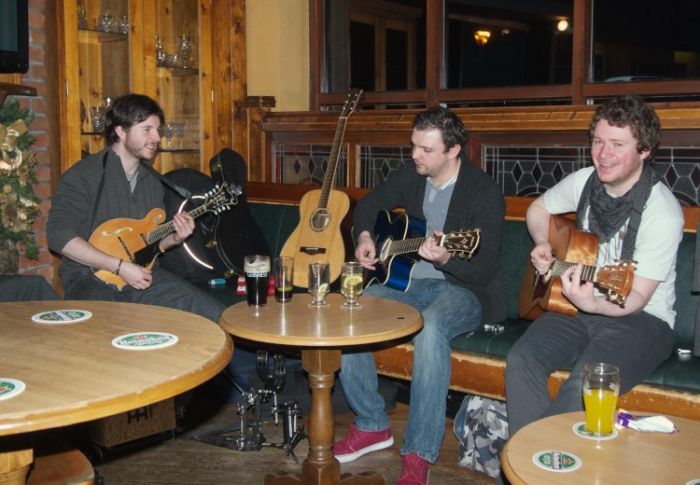 Columbia Hillen
If you're looking for an authentic family restaurant on Ireland's scenic west coast with well-priced, fresh food in an informal, lively atmosphere, look no farther than 'The Helm' on the seafront in Westport, County Mayo, located a stone's throw from the harbor on Clew Bay.
Established by Vinny, a banker turned restaurateur originally from nearby Clifden and the friendly patriarch of the Keough family, 'The Helm' has attracted thousands of locals and national and international visitors for decades. And it holds its rightful place in Ireland's rich tapestry of history, with wood-framed photographs of revolutionary leaders, John McBride and his wife, Maud Gonne - who stayed there often - proudly displayed on the restaurant's exterior wall.
'The Helm's' ambiance can best be described as comfortable, cozy and rustic, with the sense of a bygone era enhanced by dim overhead lighting; wooden candlelit tables; a dark, heavy beamed ceiling and a slate and wood covered floor. The walls are decorated in a nautical theme with miniature ships, knotted ropes and photos of various fish species displayed.  The square-shaped bar area takes up the central part of 'The Helm' as you enter from the street, with hard-backed, cane-style chairs ringing the hefty wooden counter-top. A corner at the back is designed as a small library, with more than 500 books, mostly hardcovers, displayed on open shelves.
On many evenings, as you peruse a wide array of menu choices, you'll be entertained by a group of local musicians and singers playing both lively as well as slow, sentimental tunes, mostly Irish traditional.  
It being a damp and cool evening outside, my wife and I started with piping hot bowls of homemade seafood chowder. The thick, succulent soup with generous portions of fish floating inside raised our body temperatures to a more than acceptable level. Then, still hungry after our coastal drive and walk around the famous mountain of Croagh Patrick, once a Pagan site now used as a Christian pilgrimage, we opted for the fisherman's platter. This came as a delicious assortment of poached monkfish, pan-fried turbot and grilled salmon presented on a long silver dish. So filling was it, we had to take a long break before ordering desserts – homemade cheesecake and banoffee pie – delectable sin sensations. Menu entrees suit most tastes and include roast sirloin of beef, pork stroganoff, rack of lamb, roast duckling, creamy seafood tagliatelle and Cajun chicken Caesar salads, plus five Panini sandwich choices. Service was friendly and attentive without being overly tedious.
Such is the warmth and camaraderie pervading 'The Helm,' you might not want to leave, and lo and behold, you don't have to. Vinny and his family have renovated and expanded the premises a number of times over the years and have added some rooms, both of the bed and breakfast variety as well as luxury self-catering. They also organize golf and fishing outings and photographs along one wall at the back attest to the success of one specific annual international fishing competition organized for many years. The 36-foot, 300hp, custom-built angling boat, 'The White Seahorse,' accommodates 10 anglers. 
If you ever want to know anything about the history and development of the local area, there's no better person to ask than Vinny. In fact, so informed and helpful is he that he personally transported us around the Westport area in his car and told us about the old railroad, some of the well-known buildings – including Westport House - and the new walking and jogging trails. His insights proved more interesting and incisive than those of the local tourism officials.    
For more information on The Helm, see www.thehelm.ie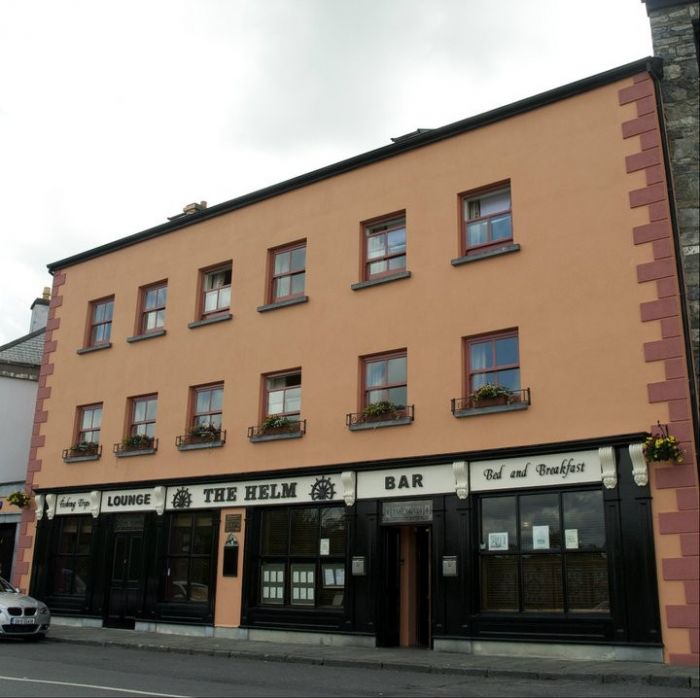 The Helm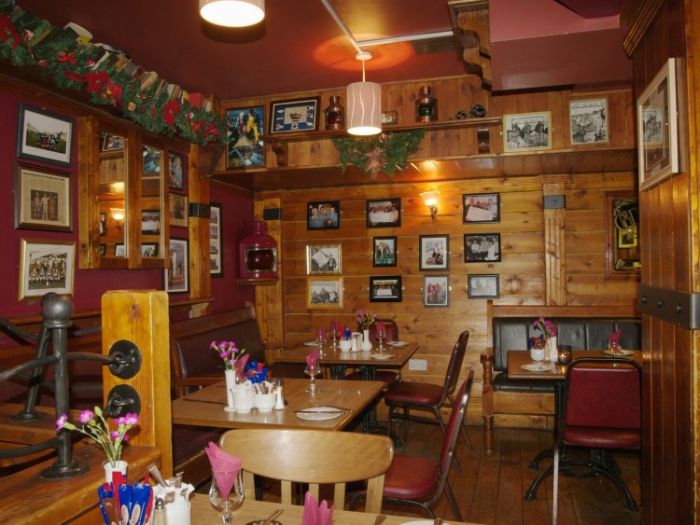 Columbia Hillen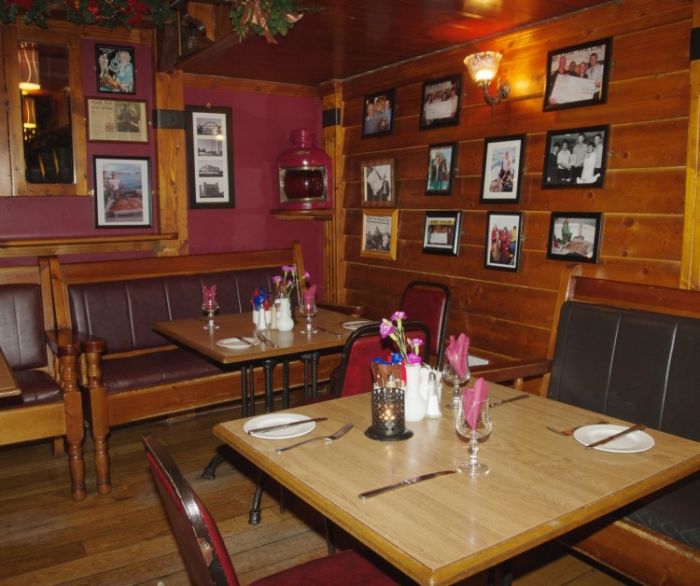 Columbia Hillen
The Helm