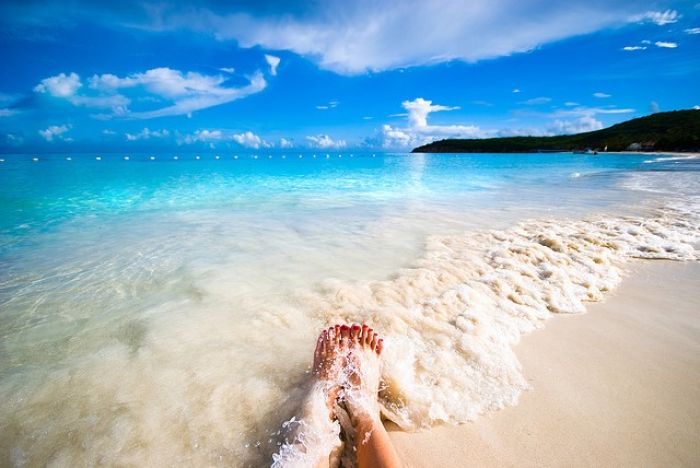 n/a
When freezing rain chills you to the bone and it seems like you're constantly huddled against the wind, it's hard to imagine that you'll ever be warm again.
Escape the coldand turn your thoughts to summer sun instead. Imagine yourself stretched out on a sun-soaked sandy beach, cocktail in hand or climbing some ancient ruin with the sun at your back, living the luxury life.
It is well known that having something amazing to look forward to helps shake of the winter blues. Here are some great beach holiday destinations in the sun drenched Mediterranean.
Now turn all that into reality. Browse Thomas Cook beach holidays for the top 2014 beach holidays and get your booking in early. Then you'll really have something amazing to look forward to whenever the winter blues set in.
Spain remains hugely popular with sun seekers - fabulous flamenco, tasty tapas, culture, sea, sand and sangria! Its beaches are world famous and with 5,000 miles of coastline to choose from, you're guaranteed a perfect spot. On the mainland, it's all about the Costas. Dubbed The Golden Coast because it's always drenched in sunshine, this part of Spain is ideal for soaking up the sun.
Spain's islands are top notch holidayhotspots. In the Canaries you can enjoy year-round sunshine in Tenerife, black volcanic sands in Lanzarote or white sandy shores in Gran Canaria. Or head to the Balearics and the secluded coves of Menorca or the sweeping bays of Majorca. Hold hands with a loved one in Ibiza as you watch the sun spectacularly set behind the sapphire sea.
For a dream escape that you'll remember forever, head to the magical Greek Islands. They tick so many boxes whether you're travelling with family, planning a luxury romantic break or want an all night party with friends old and new.
The Ionian Islands of Corfu and Zante rock a distinctive vibe that attracts the young and young at heart. Splash around at Aqualand or scuba dive off Kavos beach. Shop in the quaint boutiques of Corfu Town or even jump aboard a boat to Albania and discover the World Heritage Site of Butrint with its ruined amphitheatre and temple.
Zante may be small but it really packs a punch. In Laganas the name of the game is fun with neon lights that sparkle all night long and thrill-seeking water sports to get the adrenaline pumping. Meanwhile, in Kalamaki, the open air tavernas and exquisite little back streets offer the kind of laid back charm that will make all your troubles dissolve to nothing.
The South Aegean Islands of Rhodes and Kos are popular too. Whatever your mood, you'll find a party, stunning view, crystal cove or ancient ruin to suit.
For a have-it-all luxury holiday head to Crete, the largest of the Greek islands. Five star romance, family fun, medieval charm and port-side parties can all be found here.
Wherever you decide to go, make the most of up to date destination guides to ensure you choose a resort that offers exactly what you need to make your holiday dreams come true.
n/a
n/a