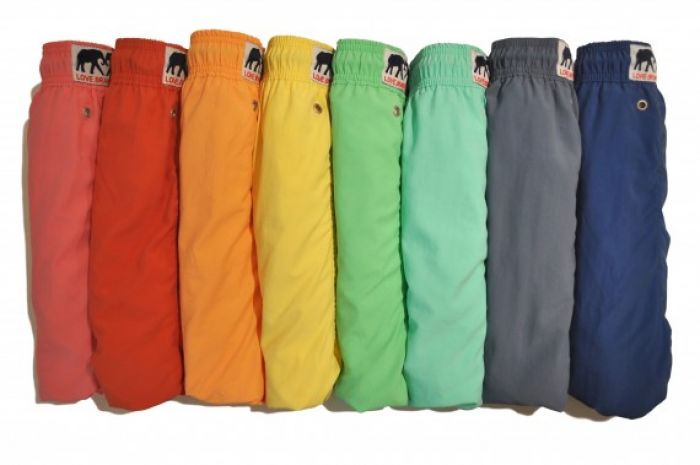 'The Icons' by Love Brand & Co
Love Brand & Co., the British label synonymous with state-of-the-art swimwear, is delighted to present "The Icons", a rainbow of sophisticated colours selected by Oliver Tomalin, Founder and Creative Director.
"The Icons" are 8 soft and fresh block coloured swimming trunks, with a delicate wash, tailored for a relaxed and stylish fit and an elegant European cut above the knee, made from a high-quality and quick drying fabric, part of the debut Collection "Trunks for Trunks" – Swimming trunks for endangered elephants!
All "The Icons" are available across 7 sizes (XXS-XXL) with a RRP of £68 for boys and £118 for men. Each a perfect gift, luxuriously wrapped in a travel drawstring pouch and presented in a unique re-usable white tube.
Love Brand & Co., following the concept of "bisociation", donates 5 % of its gross profits to Elephant Family charity.
Love Brand & Co.
'Not every man wears pink, but they should', Oliver Tomalin, Creative Director.
Love Brand & Co.
Bold Inspired by the red coral of Barbados.
Love Brand & Co.
Evocative of the spices and Oliver's experiences of India.
Love Brand & Co.
Sunny and citrus.
Love Brand & Co.
Vivid and abundant greens of summer.
Love Brand & Co.
The colour of tropical waters.
Love Brand & Co.
Worn as if bleached by the sun
Love Brand & Co.
British blue and also inspired by the brillian feathers of Oliver's peacock, Percy!