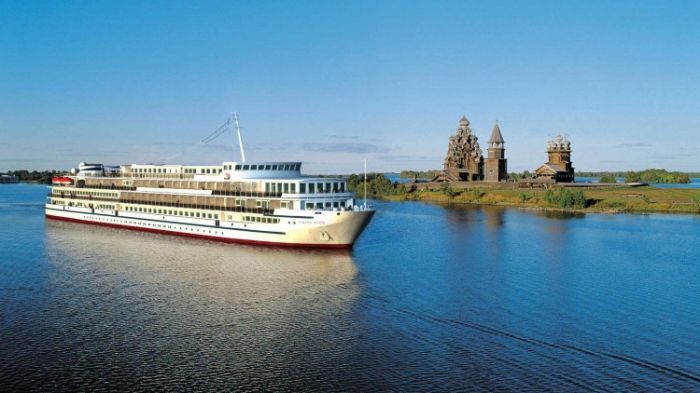 Vikingrivercruises.co.uk
There are few more relaxing breaks than a luxurious river cruise. Long before the days of roads and airports, rivers were the world's natural highways opening up the possibility of traveling to foreign climes or just enjoying the pure, unadulterated pleasure of the river cruise itself.
Cruises in general are popular the world over, with the benefits of ever-changing scenery, a relaxing environment and all of the added luxuries drawing in holidaymakers from all walks of life. For those who want an extra level of unrivalled luxury, the UK's leading river cruise operator offers something just that little bit extra special.
Unlike many cruise operators, Viking River Cruises own and manage every single aspect of your cruise. Whereas other operators subcontract certain operations, they are able to ensure the highest possible standard of service and concentrate on absolute attention to detail. That is one of the beauties of river cruising — knowing that you are receiving the highest level of service and that full attention has been given to detail is one of the hallmarks of luxury travel.
As the name suggests, Viking's vessels are heavily influenced by Scandinavian design — something which is just as popular today as it was centuries ago when the original vikings ruled the oceans and waterways of Europe. A range of Longships were launched by the company in 2012, reflecting the rich history of Norse longships and celebrating the cultural heritage of river cruising. Unlike many flash-in-the-pan holiday fashions, river cruising has been enjoyed by the upper echelons of society for centuries — something which is testament to its luxurious qualities.
The concept of pure luxury is abundant. Their Explorer Suites measure in at 445 square feet — the largest river cruise suites in Europe. Each of them features a living room, bedroom and private wraparound veranda — something which is unique to these vessels. The Aquavit Terrace brings the panoramic outdoor river scenery indoors, using retractable floor-to-ceiling glass doors, allowing you to dineal frescowithin the comfort of the all-weather terrace.
A range of luxurious amenities are offered, including Sony HD televisions, premium bathroom products and heated bathroom floors and mirrors. It's not just the guests who are pampered, either. Each Longship comes equipped with solar panels, an on-board organic herb garden and energy-efficient hybrid engines to reduce vibrations and ensure a smooth, pleasant journey.
With cruises available to destinations all over the world, there's a cruise to suit everyone. Whether it's a tour down the Rhine, Main and Danube rivers in central Europe or further-flung cruises around Russia and Ukraine, China or Southeast Asia, you can take that taste of luxury with you.
The concept is simple: luxury can always be built upon. As new luxuries are introduced, they become somewhat standardised by their very existence. It's the consistent improvement and introduction of new and exclusive features which makes river cruising stand head and shoulders above all other forms of relaxation and travel. With private concierges available on cruises your every wish should be catered for, leaving you wanting for nothing. It's no coincidence that river cruising has been one of the most popular choices for discerning holidaymakers the world over for centuries.
To discover more about the joys of river cruising, www.vikingrivercruises.co.uk.
By Thomas Edwards.
Vikingrivercruises.co.uk
Uglich cruise on the Volga
Vikingrivercruises.co.uk
Photo of MS Vienna ship
Vikingrivercruises.co.uk
The Luxury of River Cruises