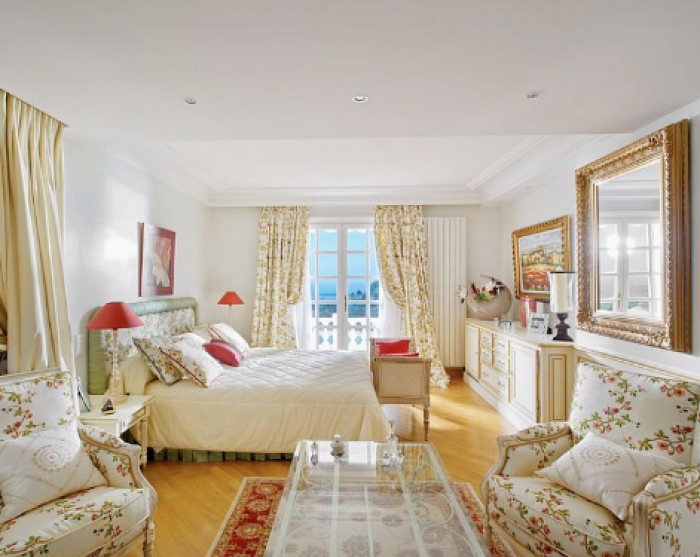 http://www.cotedazur-sothebysr
The French Riviera is the best place to discover the "art de vivre" that so well defines the French culture. This is a place where luxury lifestyle is wonderfully complemented by history, traditional architecture, and a perpetual sense of well being and holiday.
The French Riviera's diversity in terms of scenery and architecture can be overwhelming. On one hand you have the beautiful historical villages like Mougins or Eze. On the other hand you have the ultra-lavish, yet urban lifestyle of Cannes.
Those searching for a peaceful place to live, have a broad range of luxury properties to choose from in the French Riviera's villages and communes. Mougins is a commune located at only 15 minutes drive from Cannes. Yet it is a charming site, surrounded by forests and embellished by Mediterranean vegetation, olives, pines and Cyprus trees.
A renovated bastide in Mougins can be the ideal retreat place. Bastides are manor houses generally built in stones, characteristic to South of France region and to Provence in particular. Bastides transformed into modern luxury villas for sale can easily become dream houses. While providing a charming mix of traditional image and idyllic life, they are also very searched for luxury homes. From landscaped gardens, to infinity pools, panoramic sea views or big estates close to golf courses, a villa for sale in Mougins can have everything a lover of the sun, the sea and of great lifestyle would need.
In Mougins one can find unique properties like this old monastery restored and transformed into an incredible villa, now for sale. Inside you have the old arches, the wood doors and the ancient fire place. It's all enveloped in an austere and simple atmosphere, punctuated only from time to time by luxury interior details. Outside you have the swimming pool, a private tennis court and the amazing sea view over the Bay of Cannes.
On the other hand you have Cannes, a city of luxury shops and top restaurants. Renowned for its cultural and artistic life, Cannes is also the home of some of the most beautiful properties in the world.
Take for example this superb provençal style villa located in the quiet area of Super Cannes. Surrounded by vegetation, with a panormic sea view, this villa for sale in Cannes has the advantage of being close to the city and the beaches. Its interiors are a good reminder of the French bourgeois style, with its rich details and opulent colors.
So, what is it going to be? The villages of the French Riviera with their big private estates and their historical buildings? Or the bourgeois tranquility you can find in the hills of Cannes, close to the Mediterranean Sea?
http://www.cotedazur-sothebysr
http://www.cotedazur-sothebysr
http://www.cotedazur-sothebysr
http://www.cotedazur-sothebysr