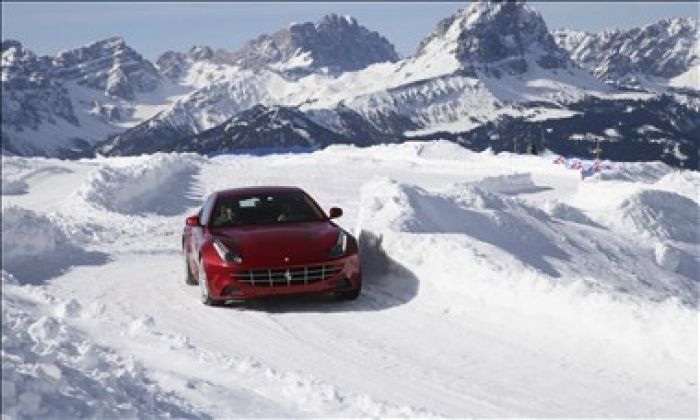 Consumers searching for an affordable luxury vehicle that is easy on the eye and loaded with all the bells and whistles should look no further than the 2013 Lexus ES 350. This vehicle definitely gives consumers a bang for their buck as the MSRP is only $36,725.
Exterior
Lexus completely redesigned the 2013 ES 350. For the past five years, its outward appearance was very similar to that of the Toyota Camry. The new model shares most of its external features with the Avalon, a more upscale offering from Toyota. The overall look of the 2013 Lexus ES 350 is very conservative, making it suitable for any consumer.
Interior
Since the new model follows that of the Toyota Avalon, the 2013 Lexus ES 350 is more spacious than ever and is equipped with an extremely large backseat. Increased leg room yields a more comfortable ride for rear passengers, especially those with long legs. It also creates the optimal travel experience for lengthy road trips since there is much more room to stretch out.
The 2013 Lexus ES 350 also offers Bluetooth capabilities, creating a hands-free driving experience. For the winter months, drivers and passengers have the opportunity to ride in comfort with heated leather seats. (The steering wheel is also heated). Another remarkable feature is the windshield deicer, shaving off a large fraction of the time the driver spends each day removing ice from the prior night off the windshield).
Finally, the 2013 Lexus ES 350 offers an excellent on-road driving experience with smooth steering, making it a vehicle that'seasy to handle regardless of the driving conditions.
Safety
Lexus beefed up the safety features of the ES 350 in the 2013 model. Not only does the vehicle contain ten air bags, anti-lock brakes and stability control, it is furnished with the Safety Connect feature. Acting as roadside assistance, Safety Connect enables instant crash notification to authorities via Global Positioning System (GPS) signals. It also offers emergency assistance through a 24-hour call center simply by hitting the SOS button.
The 2013 Lexus ES 350 aims to prevent collisions by any means possible during travel. That is why the Adaptive Cruise Control System uses radars to maintain a safe driving distance at all times.
In the event that the vehicle senses a forthcoming car accident, the Pre-Collision System automatically lets off an audible warning, activates the brakes and tightens the seatbelts.
Other Features
The 2013 model is equipped with a V6 engine and six-speed transmission. In terms of fuel, it gets 21 city and 31 highway miles per gallon, an improvement from 2012. Best of all, drivers can save big at the gas pump as Premium Fuel is not mandatory.
This post was provided by Are You Selling, if you're looking to upgrade to a luxury vehicle, you may want to consider getting cash for your car by selling to them.