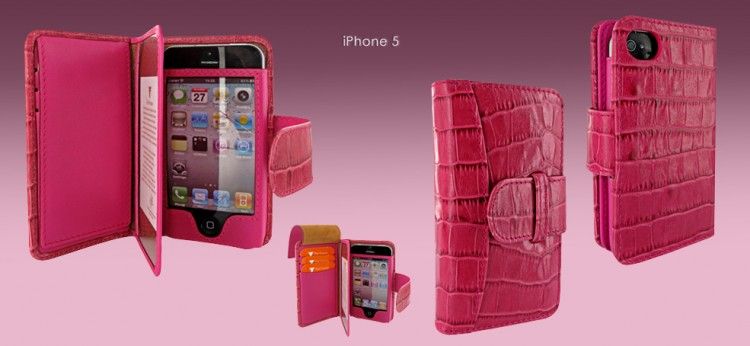 Piel Frama
I am often asked where I bought my iPhone case. Mainly because of the colour, before people realise it's actually a phone case rather than a wallet.
Based in Spain, Piel Frama have been making leather goods since 1945 and produce a range of accessories for PDAs and phones. The brand's popular in the US but less well-known in the UK.
What I like about this design is that it holds my phone + credit cards (slots for 3 cards) + ID + money (clear pocket) all in one place so I don't leave anything behind when I want to travel light. I often leave home with just this, either in a pochette or carried just as it is.
I don't have to remove the phone for use, so it's always protected, including the screen, and the front and back are padded and reinforced to protect against impact. I also love the quality of the cowskin, which is soft and hard-wearing and doesn't have that nasty plastic feel.
I won't pretend it's cheap - at around €155 ($202) there are certainly less expensive options on the market - but given what I've spent on the phone and the repair costs involved in a shattered screen, I think it's good value.
As well as fabulous fuchsia, the case is available in black, brown, red and orange.
Fuchsia Crocodile Wallet by Piel Frama www.pielframa.com.