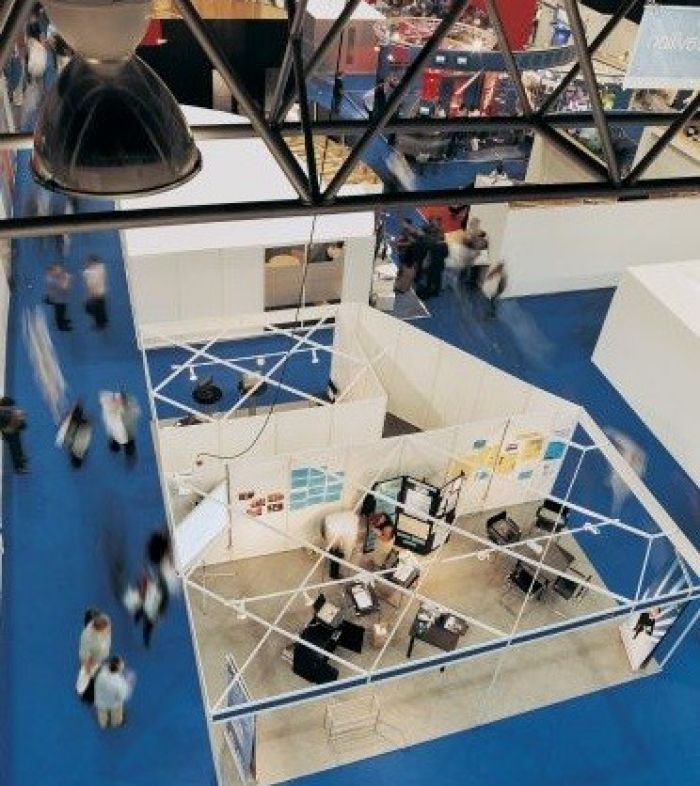 Trade shows are your company's chance to debut a new product, find better vendors and suppliers, reach out to potential clients and find new talent to bring in to your company. But if you want to grab people's attention at a trade show, then you will need to plan your approach and use some good trade show techniques. The company that is prepared to maximize the opportunities at a trade show is the company that will walk away feeling like the investment in the event was worth it.

- Materials

One of the biggest mistakes companies make when they prepare for a trade show is they decide to use the existing marketing materials they have on hand. In order to make a big impact at a trade show, you need to give people something that will make your products stand out. You need to have new marketing materials and pop up banners made up for the products and services you will be featuring at the show. The trade show logo needs to be on the materials and the information on the hand-outs needs to be up to date.

- Have a Plan

Your company is investing a lot of money into being on a trade show floor. The worst thing you can do is go into the show without having a plan. Your booth may look impressive, but if you do not have a message for attendees that they can understand, then you will not draw traffic.

If you want to release new products at this trade show, then develop your approach around those products. If you are going to use this trade show to try and attract new distributors for your products, then you will need a presentation more geared towards the benefits of doing business with your company as opposed to just product benefits.

- Put Together a Team

The team that works your booth needs to be strategically put together as opposed to just being made up of the people that volunteered to go. If you are focusing on product sales at the show, then you will need sales people and you will need product engineers to answer detailed questions. If your presence at the show is designed to attract vendors or distributors, then you will want members of the logistics team, marketing department and executive team on hand to make a good impression.

- Have a Good Giveaway

Too many companies underestimate the power of the free giveaway at trade shows. Giving away toys or notepads with your company logo on them is nice, but if you give people something they can use then word will travel fast among the crowds. For example, giving away quality carrying bags with your company logo on them can make your table one of the stops every attendee will want to make so they can get your free bag. It is the attendee's chance to get something he needs to carry all of the other giveaways in and it is your chance to talk to more people while watching your company logo travel all over the show floor.

When you have a good plan for a trade show, then you can maximize your investment in show resources. Take the time to plan your presence in advance so that you can attract more visitors and collect more useful information.