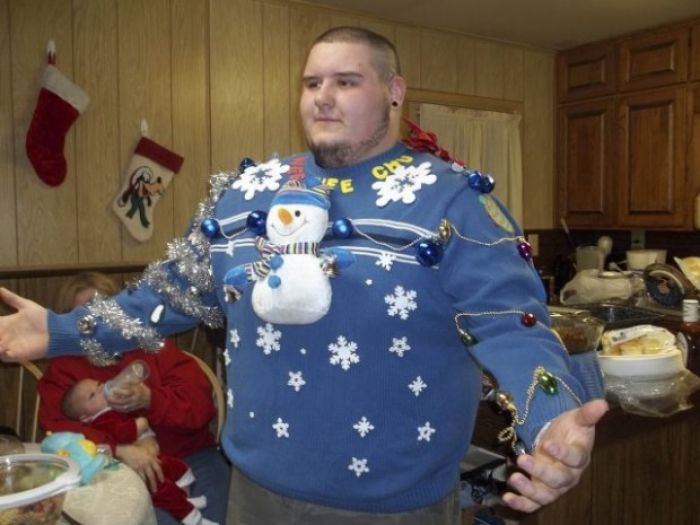 Thrift Town via Sacramento Bee
For some odd reason or another, terrible holiday sweaters are all the rage each winter season and they're only growing in popularity each year. While these aren't fashion forward articles of style, the joy they seem to be bringing to many out there make this fashion faux pas quite acceptable in my book. What do you think?
A holiday sweater decorated with dancing snowmen in ski hats rarely has qualified as high fashion. But never have such festive frocks been so joyfully and openly ridiculed as they are today.
Across the nation, "Ugly Christmas Sweater" parties and contests are all the rage, and the louder and tackier the garment, the better.
The trend has given birth to a cottage industry of stores, blogs and books, and has been a bonanza for shops that sell vintage clothing.
"Every year, it gets bigger and bigger and seems to start earlier," said Lorena Maxim, a sales associate at Thrift Town on El Camino Avenue in Sacramento, Calif. Read More