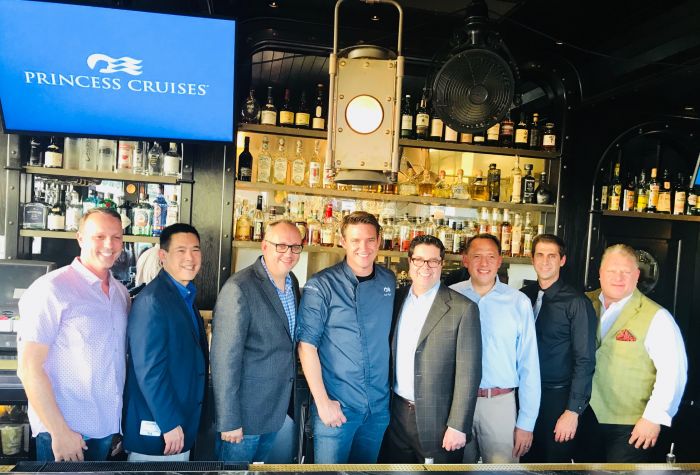 Photo by Jill Weinlein
Princess Cruises has united with master mixologist, author and television personality Rob Floyd to tantalize guests' taste buds with flavors from every corner of the world. In addition to the new cocktails, the line has added 20 new high-end and exotic spirits, 39 new wines by the glass, and 17 new international and craft beers to the new menu.
Floyd believes spectacular drinks combine the best of "The Three T's." First and foremost is "Taste," as interesting ingredient combinations producing delicious flavors. The second element, "Technique," refers to the skill and craft that goes into creating each drink. Last is "Tale" a fascinating and creative inspiration behind each unique cocktail.
Floyd's inspiration for these new onboard offerings include fresh ingredients from the destinations Princess Cruises visits. The bars and lounges throughout the ships will feature new, themed menus, and beautiful creative glassware.
Whether traveling to Mexico, Italy or the South Pacific, the globally designed cocktails by Rob Floyd have the flavors to enhance your cruise vacation.
Here are 10 International cocktails served onboard include:
Mayan Heat: Patrón Silver tequila, Triple Sec, lime juice, agave syrup, muddled jalapeño
Italian Sunset: Aperol, Bombay Sapphire gin, lemon juice, simple syrup, Angostura bitters
Ver-Jus: St. George "Terroir" gin, St-Germain, muddled green grapes, lemon juice, simple syrup
Mint Divine: Bombay Sapphire gin, ginger beer, cucumber, lime juice, simple syrup, fresh mint
Amaretto Manhattan: Bulleit Bourbon, Disaronno, sweet vermouth, Angostura orange bitters
Princess Punch: Absolut Elyx vodka, St. George raspberry liqueur, fresh lime, simple syrup, Gosling's ginger beer
East Side Punch: Absolut Elyx vodka, fresh mint, cucumber, lime juice, simple syrup, club soda
A Trip to the Tropics: Absolut Elyx vodka, apricot liqueur, orange juice, pineapple juice, pomegranate juice
Ivory Coast: Grey Goose vodka, Amarula African liqueur, Kahlúa, chocolate shavings
The Egyptian Zombie: Bacardi Superior rum, Gosling's Dark rum, blackberry brandy, sweet and sour, orange juice, pineapple juice, grenadine
For guests who can't drink alcohol, Floyd made two "zero-proof cocktails," that are light, fruity and refreshing to sip with delightful flavors. The two non-alcoholic drinks include:
Zero Mojito: Fresh mint, lime, simple syrup, Sprite
Strawberries on Fire: Fresh strawberries, lime juice, agave syrup, jalapeño, soda
The new beverage menu offerings will be available aboard all ships in fall 2018.
Princess Cruises is working with Doug Frost, one of only four people in the world to hold both the prestigious ranks of Master Sommelier and Master of Wine to refresh the wine menus onboard. Wines by the glass and bottle will debut in September 2018.
This summer cruise passengers who reserve a balcony, mini-suite or suite stateroom will enjoy the complimentary Sip and Sail promotion. More information about the Sip and Sail offer is available at princess.com/cruisedeals. All prices are per person based on double occupancy. The Sip and Sail cruise deal runs through September 5, 2018, and available to residents of United States, Canada, Puerto Rico, Mexico and Bermuda who are 21 years of age or older.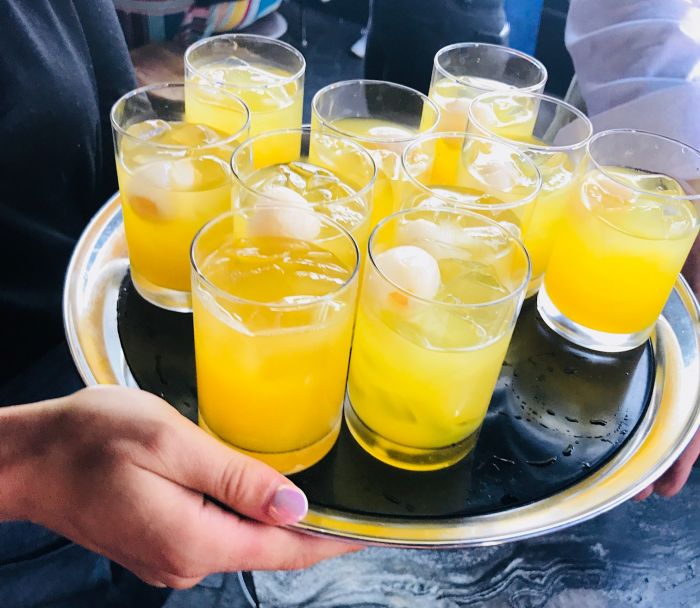 Photo by Jill Weinlein
Guests enjoy Rob Floyd's cocktails onboard the Princess Cruises bars and restaurants.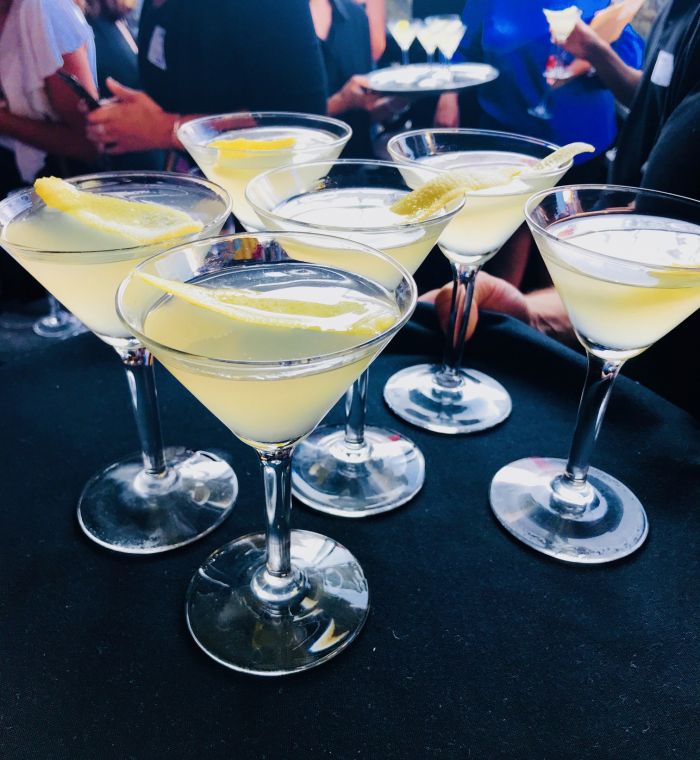 Photo by Jill Weinlein
Sipping cocktails while at sea can only be done on a cruise.
Photo by Jill Weinlein
Many of the new Princess Cruises cocktails are served in a beautiful souvenir glass to take home.