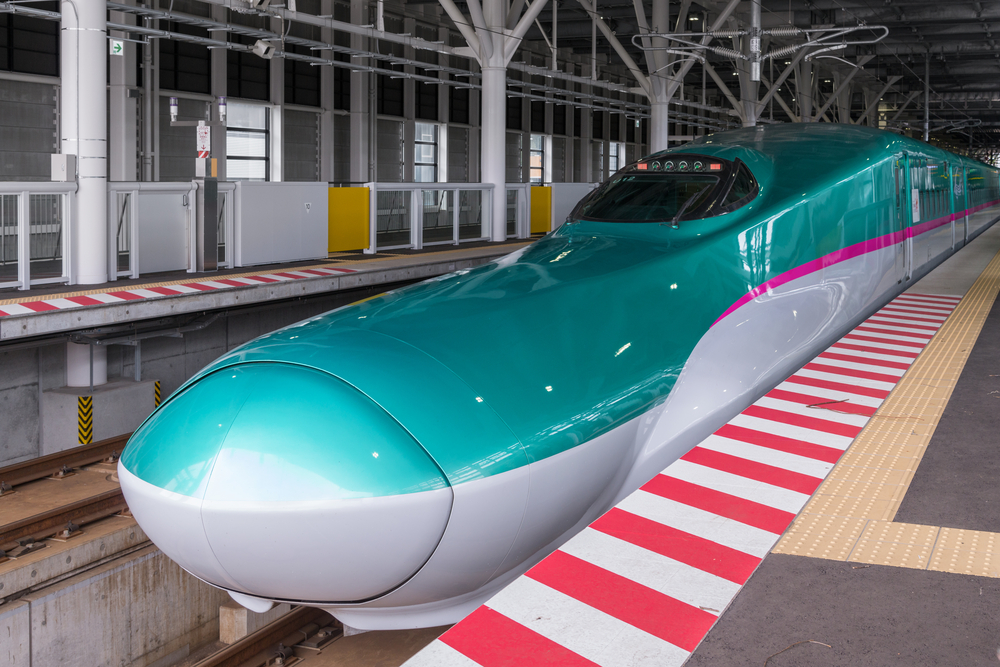 Photos Credit: Shutterstock
We are living in the digital age, where social media is so fast that breaking news can easily go viral in a minute. Every minute matters, and thus it has become important to speed up transportation as well. If you want to travel Europe, it is easier to take trains instead of plains because a bullet train is there to make your traveling super speedy. These are the top 10 fastest trains in the world, based on operating speed:
Shanghai Maglev
Speed: 267 mph
The world's fastest train is the Shanghai Maglev. It lets you enjoy a 19 mile ride from Shanghai's Pudong International Airport to the Longyang metro station. You may surprised to learn that the train completes this journey is just seven minutes.
Harmony CRH380A
Speed: 236 mph
The second fastest train in the world is again from Shanghai. This train creates a quick connection from Shanghai to Nanjing. It also available for other routes, like Shanghai to Hangzhou and Wuhan to Guangzhou.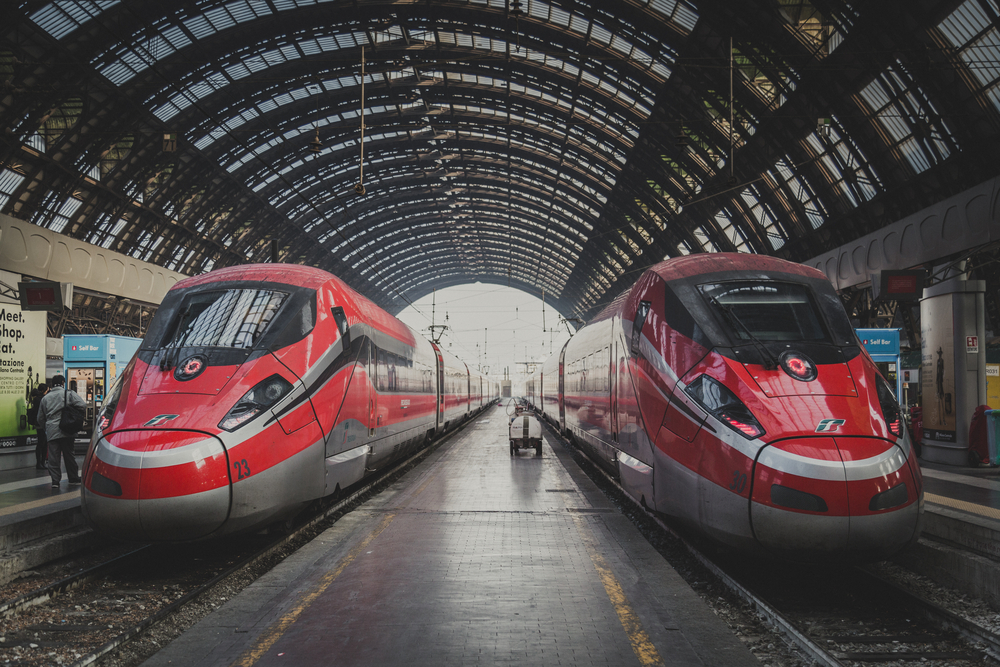 Trenitalia Frecciarossa 1000
Speed: 220 mph
This is an amazing train not because it has great speed, but because of its construction. Every component of this train is 100 percent renewable. This train debuted at the Expo 2015. It is the fastest train in Europe, allowing passengers to go from Milan to Florence or Rome in only three hours.
Renfe AVE
Speed: 217 mph
The Renfe is the fastest train in Spain. If you want to travel from Barcelona to Paris, you can get a ticket for this train and arrive in Paris in only six hours. This speedy train is used for long distance services to most major Spanish cities.
DeutscheBahn ICE
Speed: 205 mph
The DeutscheBahn is the highest speed train in Germany. The design of this train is quite similar to that of Renfe AVE train, but the former has sharp red lines that enhances the look of the train. It is designed in a way that makes it the perfect fit for the Channel Tunnel.
Eurostar e320
Speed: 200 mph
The Eurostar is the fastest train in the Europe with its top speed of 320km per hour. This high speed train comes with the latest high tech designs and is a great convenience for its passengers. The E300 series allowed passengers to complete a trip between Paris, London or Brussels in only two hours, but E320 series can make the same trip happen only in one hour and forty five minutes. If you want to travel via Eurostar, you have a golden opportunity to buy one-way ticket only for $70.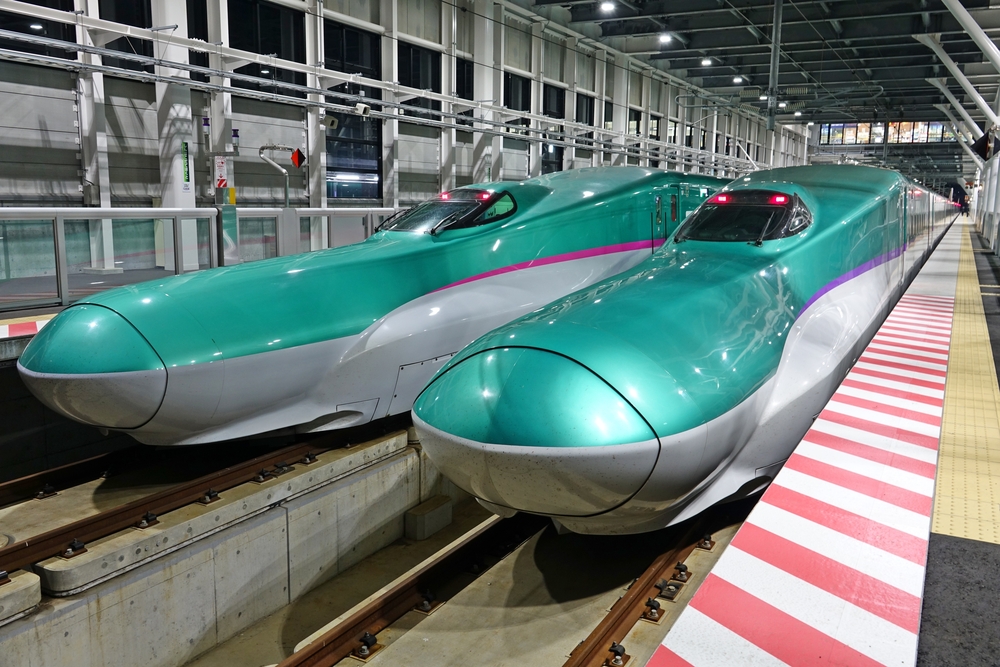 Hayabusa Shinkansen E5
Speed: 200 mph
This train is the fastest of Japans bullet trains. This speedy vehicle makes it possible to complete a trip between Osaka and Tokyo in only four hours. Without this train, the distance between two largest cities of Japan requires seven hours.
Thalys
Speed: 186 mph
If someone were to ask you about the most important train lines in the Europe, you would have to talk about the "Thalys". This train is available for both business and leisure travelers in the Europe. This line makes connections to Amsterdam, Paris, Cologne, and Brussels.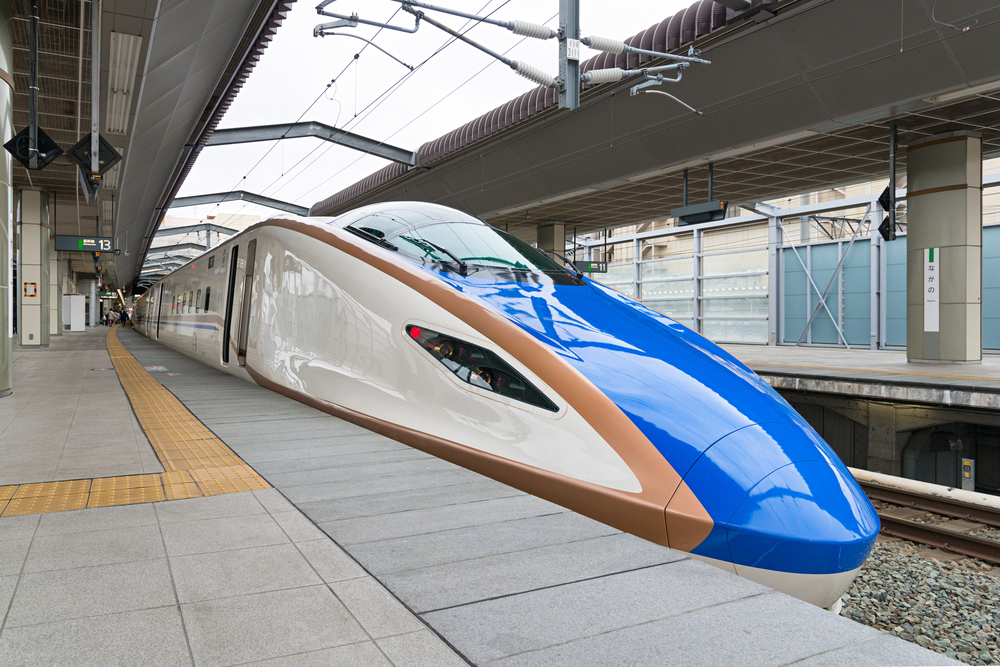 Hokuriku Shinkansen E7
Speed: 161 mph
If you want to explore Japan and need a reasonably priced ticket, then you should choose the Hokuriku Shinkansen E7. It offers you a chance to trim the travel times from Tokyo to Toyama and Kanazawa easily. You can travel between the most amazing tourist attractions of Japan in a speedy manner, particularly if you prefer train travel over planes.
Amtrak Acela Express
Speed: 150 mph
If think that America is out when it comes to world's fastest trains, you are wrong. Amtrak Acela Express is America's most high speed train. This train started its services in 2000, with no change in its designs. The lines creates a quick connection between Boston, New York, Philadelphia, Baltimore and Washington D.C. This connection completes the full trip between the cities within seven hours.