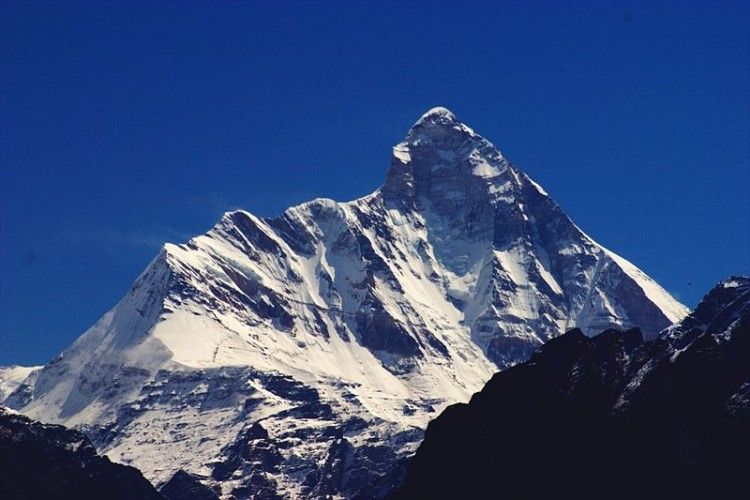 Wikipedia
Adventureknowsno extreme. People who have made this the basis of their life enjoylivinglife on the edge. One of the most celebrated tasks to do this literallyistaking peak climbing expedition. Who wants to know about some of the highest peaks in India to embark on onesuchjourney?
 Kanchenjunga
 Theveryfirst in the list is Mt Kanchenjunga. Located in the Sikkim, the mountainiscelebrated for itbeingthe third highest peak in the world after Mt Everest (inNepal) and Mt. K2 (in Pakistan) that are also the part of Himalayan Mountainranges. The very first mountaineers who made the ascent on this natural challengeareJoe Brown and George Band. Do you find the same courage to climb to its Summit?
 Thereareexpeditions arranged that takes care of everything provided you have comepreparedfor it from your end information of which is available on the Internet. Things like Travel Insurances, costs including / excluding emergencyevacuation, medical insurance,etcare to be taken care of by the climber himself. No Adventure trip can be better than that!
 Nanda Devi Peak
 The 7816mtpeak is a beautiful sanctuary that was discovered in 1930s. However, itisnot as much frequented as much Mt Everest the highest peak of the world. There is arumourin the air about plutonium in the snowofthe mountain thatwasplacedto power a spy device to keep an eye on China. The peak is nowclosedfor the mountain climbers and people are only wondering about thereasons!
 Saltoro Kangri
 With aproud altitude of 7742 meters, this peak is loved by the mountain climbers. As a part of Karakoram Ranges of Himalaya, Saltoro Kangi is located in the Kashmir. The very first people who made a successful expedition of Peak Climbing to this peak includeY. Takamura and A. Saito (of Japan) and Capt. Bashir.
 Kangto
 LocatedinTibet, Arunachal Pradesh, this peak flaunts the altitude of 7090mt. Theheightmight seem nothing in comparison to the other "eight-thousanders" butthetask is still tough. So be prepared for good.
 Authorizationofthe Indian Mountaineering Foundation based in New Delhi is required for allthepeaks to be climbed in India and this one is also not different fromother.
Wikipedia
Kanchenjunga Peak
Wikipedia
Saltoro Kangri Peak