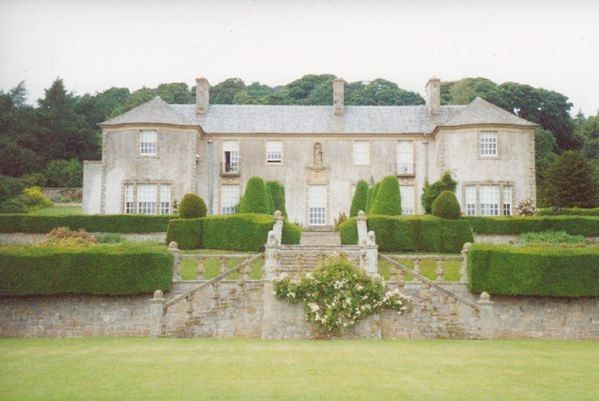 http://www.geograph.org.uk/pho
The lifestyles of the rich and famous are something to be envied indeed. They get so much money for just looking good, being able to play an instrument, being able to act and in some cases just appearing on a reality TV show briefly.
With all this money they're raking in, most celebrities love to splash out on lavish, luxury homes in their own secluded spots – or if you're Richard Branson, your own island!
Take a look at what I feel are the best celebrity homes and see if you agree. Prepare to be astounded.
1.       Mel Gibson
The star of the film franchise Lethal Weapon (1987-98) and Braveheart (1995), the 56 year-old Australian actor owned a Tudor-esque mansion in Greenwhich, Connecticut and – unbelievably – he struggled to sell it for three years!
Originally at an asking price of nearly $40 million, he eventually sold it for nearly half that at $24 million in 2010.
The grounds are sprawled across 75 acres with the main house situated beside a separate smaller house (but still a big house in its own right) that was the servants' quarters in the early part of the 20th Century.
The house contains a whopping 15 bedrooms and 17 bathrooms decorated with rich mahogany, dark brown leather sofas and cathedral ceilings.
2.       Halle Berry
Oscar winning actress Halle Berry used to own a quaint Mediterranean house in Beverly Hills, which she had lived since 2001 with her boyfriend Gabriel Aubry. The home contains just two bedrooms and two bathrooms, which is very tame compared to her other Hollywood contemporaries, but the house has an appeal beyond how many rooms it has.
It's situated in such a rural and secluded area of Beverly Hills, its unlikely Berry and her family are bothered that often from the paparazzi. With the exterior looking like something out of The Secret Garden, and the interior decorated in a blend of cream and mahogany, the house was worth around $5 million when she sold it 2011 – after buying it in 2001 for just $2.75 million!
3.       Nicholas Cage
Nicholas Cage is well known for his love for real estate as he enjoys 'collecting' houses. Though he loses them quite often due to foreclosure, his Hollywood pay check should ensure that he can buy more in the future.
His Tudor house in Bel-Air, California boasts six bedrooms and nine bathrooms but he couldn't sell it to any buyer, with the asking price at $27 million. He even couldn't sell the house at an auction for a bargain $7 million price tag. Auctioneers cited that the reason for its lack of sale was because of its 'frat-house bordello' style decor.
4.       Jennifer Lopez  
When Jennifer Lopez was announced as the new judge on TV talent show 'American Idol' in 2011, she quickly snapped up a new house for herself in California. She employed an interior designer to decorate the house for her, using various shades of grey and light blue.
The design was picked up by Veranda magazine who devoted their front cover to Lopez's new decor. However, she completely changed her mind about the entire theme of the house once it was finished and asked the designer to change it - talking about being a diva!
Speaking as an interior designer myself, I'd have expected to be handsomely rewarded for such a hair-pulling U-turn like that.
5.       Billy Joe Armstrong
Frontman of the Grammy Award-winning punk-rock trio Green Day, Billy Joe Armstrong's California home isn't at all what you'd expect it to be like.
The house is painted with warm tones of yellow and peach, decorated with light leather arm chairs and sofas, with plush red carpets and curtains. I guess I always imagined him to live in a house that's similar to the squalor he's in for the music video to the band's hit song Longview.
Whilst these celebrities get to kick back and relax in their stately homes in glorious fashion, we're stuck with our electric heaters in our terraced houses. Maybe one day...