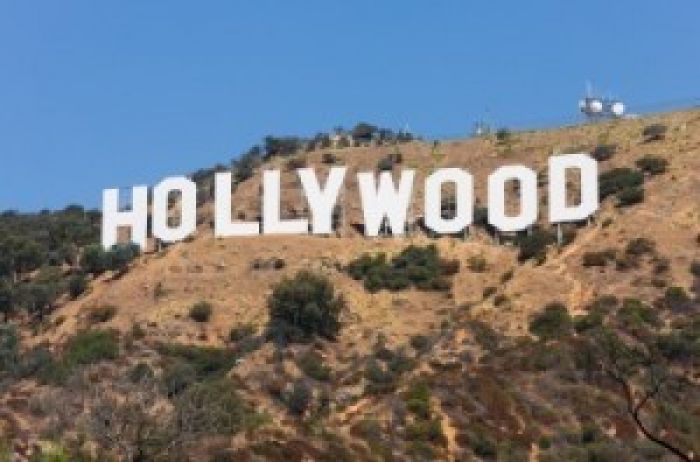 Almost everyone has a favorite film, actor, actress and television show and won't be ashamed to gush why this movie/personality/TV program is superior to all others. Imagine visiting the exact location where your favorite movie was shot though, rubbing elbows with the stars at a film festival or even watching a movie or television being produced in person. If you're after the ultimate fan-favorite, film and television-centric vacation, then here are four prime spots to visit. Don't forget to bring along your autograph book and a good camera, because you never know what celebrity or sight you might run into.
Los Angeles/Hollywood, California
Hollywood isn't the television and movie capital of the world for nothing. You cannot throw a stone in this thriving metropolis without hitting a film star, film set, movie studio or historic building that you probably remember from your favorite film. Amongst the town's best sights is the famous Grauman's Chinese Theater and the Hollywood Walk of Fame, the Warner Bros. Studio Tour and any number of the old movie palaces that are scattered throughout downtown Los Angeles.
During pre-9/11 Los Angeles, studios posted flyers across Los Angeles alerting curious film buffs and fanatics alike to the movies being produced within the city. After the unfortunate events of 9/11, this practice was immediately halted, although it's still possible to stumble across a television or film being taped live. You can either rely on your instincts or luck, or simply look for small, brightly colored pieces of paper featuring arrows and a combination of letters and numbers. These are hung for the benefits of a film's cast and crew and will lead you to a potential blockbuster in the making.
Vancouver, Canada
Budgetary restrictions keep many film and television makers from filming in Los Angeles, which has greatly benefited the people and economy of Vancouver, Canada. Otherwise known as "Hollywood North," Vancouver is one the most sought-after towns to film a variety of television programs and films, including "Rise of the Planet of the Apes," "First Blood," "Final Destination" and the hit science fiction program "The X-Files." Even if you aren't able to witness a movie in progress, there's also the International Vancouver Film Festival, which occurs every September and features a variety of films you won't see necessarily catch in the states.
Paris, France
It's impossible to walk through Paris without reminiscing about some of your favorite films, or even see tomorrow's summer blockbuster in production. "Amelie," National Lampoon's European Vacation", "The Da Vinci Code," "Midnight in Paris," "Moulin Rouge," "Before Sunset," "The Tourist" and "Ocean's Twelve" are just a few of the dozens of famous and acclaimed films shot throughout many of Paris' most beloved sights. It's easy to become so swept up in these locations that you might forget to visit some of the more culturally relevant destinations, but you can catch those on your next trip.
Park City, Utah
For the majority of the year, the small town of Park City, Utah is an unassuming and quaint hamlet that is filled with eccentric locals and the random skier lost on his way to Colorado. Come January, Park City's population grows out of control and the residents prepare themselves for the onslaught of film stars and rabid fans. All of this commotion is otherwise known as the Sundance Film Festival, which was created by Robert Redford and has quickly become the destination of choice for seasoned and first-time film makers to present their potential masterpieces to the world. If you plan on taking in the films and stars, at Sundance, don't expect to get into the hottest movie of the year. Instead, try your luck at viewing some of the independent, obscure films and keep a look out for your favorite actor bundled up enjoying a cup of hot coffee between press conferences and interviews.
A Few Parting Words
The stars aligned and you've managed to find yourself viewing an actual movie or television in progress. Here are a few tips and tricks to get you through the day, or even help you spot your favorite celebrity in action:
Bring a pen and paper. Don't expect your beloved celebrity will have these accoutrements in his pocket. Instead, have your pen and paper handy and don't stick your hand out through the crowd.
Grab water and snacks. You don't want to miss out on an explosion or romantic scene when you're sitting down to enjoy a quick lunch.
Don't forget to snap a photo with the lesser-known actors. These novice performers might not be on Hollywood's A-List right now, but don't miss the opportunity to have your picture taken with one of tomorrow's biggest stars.
When visiting the scene of your most beloved film or shaking hands with a well-known actor, don't forget to remain respectful. Remember that performers are people too and might not be open to meeting their fans. Get your autograph, snap your picture and let this person enjoy his life, while you continue on to meet another celebrity!
This article was written by Jack Shoemaker. Jack currently lives in San Francisco but as a movie fanatic spends much of his time in Hollywood. He can also be found every year at the Sundance Movie Festival.
List of movies with money in the title.