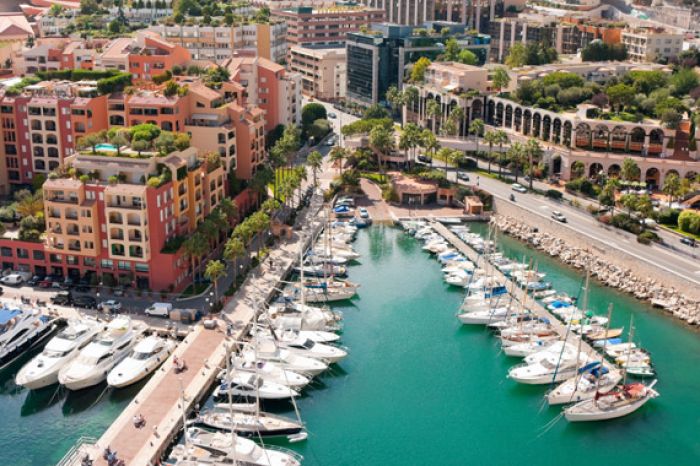 You can tell a lot from just driving around a city. The sights, the smell, the sounds; nowhere defines this statement better than Monte Carlo. Home to the rich and famous, itís also the home of arguably the greatest Formula One track. Its twisty nature has been described by legendary Formula One racer Nelson Piquet as Ďriding your bicycle round your living roomí.
When cars arenít speeding at 200+ mph during the Monte Carlo Grand Prix, itís a normal road for the local citizens to use. Although Monte Carlo is small enough to walk, driving is a great way to get your bearings. Thereís also no better feeling than driving around in stylish new cars that turns heads too! While you wonít be able to challenge Michael Schumacher for his fastest lap record, youíll want to drive slow and soak in the atmosphere.
The starting line is located at Boulevard Albert 1er which is beautifully lined with trees. Then itís on to Avenue díOstende which is a steep hill; far steeper than it looks on TV. Make sure you come back here to have lunch at Hotel Port Palace; their outdoor garden under the shade of umbrellas give fantastic views over the harbour.
Next is the world famous Monte Carlo Casino. Youíll want to park up at this point; next to all of the other glamorous sports cars. The casino embodies everything Monte Carlo is; style, grand, wealthy and beautiful. Go in, have a drink and maybe try your luck on the roulette table. If you canít compete with the big spenders and their minimum stake, there are always the slot machines you can throw in a Euro or two.
Back in the car, the Fairmont hairpin will test your driving skills as you carefully weave your way around the tight corners. But once the tricky part is done, itís time to make some noise in the Boulevard Louis II tunnel.
Back into the light and itís time to just admire the boats which line the harbour walkway. This is the playground for the millionaires who sit out on the decks of their mega yachts as tourists walk by and drool. Park up, buy an ice cream and sit down with the sun shining down on you.†
And know you know why itís the greatest track in F1. For more car action, thereís always the car museum to attend. The Prince of Monacoís vintage car collection is something to behold, mixing the best of historic cars, modern sports cars and three F1 cars.