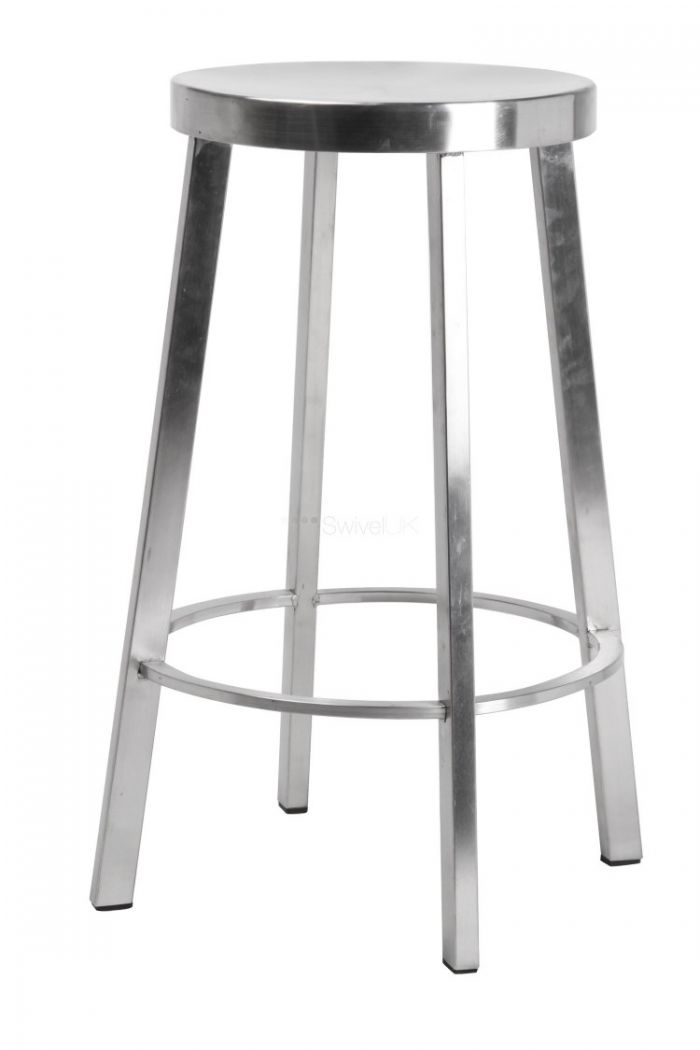 Swivel UK
Bars are quickly becoming a welcomed addition to many homes. Whether you are trying to create a traditional English pub feel or a more sophisticated and chic bar, we have compiled the ultimate guide to bar stools. Arne Jacobsen's series 7 barstool is an innovative design which features smoothed and curved surfaces.
This piece not only oozes luxury and sophistication but also is extremely comfortable as the back is springy. This means you are not confined to one position and added pressure enables you to slightly recline on this stool. Furthermore, the cascading seat edge means it doesn't press into your legs.
Florence Knoll's bar stool are exceptionally robust and sturdy and would compliment any kitchen bar, restaurant or hospitality interior. This simple design is the height of refinement and features a stainless steel frame with a substantial square leather cushioned seat.
For a homier feel, Hans Wegner's Elbow Bar Stool with Leather Pad is a great accompaniment to any domestic bar space. The uncomplicated and elegant design in conjunction with Wegner's use of wood adds to the sophistication of this piece.
If you are after a more overtly modern piece then Xavier Pauchard's Tolix Marais Wide Back Bar Stool is a great option. Made of galvanised steel, this stool has a small chair incorporated into the design and was (and still is) seen as the zenith of avant-garde when it was produced in 1954. This piece would work perfectly in a converted warehouse apartment - one of the most stylish luxury bar stools available on the market.
The Azumi Style LEM Bar stool features a curved, smoothed design with a small back. Made from a steel chrome frame and a curved seat, this stool has become an iconic piece of furniture. This striking design is beautifully constructed, extremely stylish and looks good in both a contemporary environment and a more vintage setting.
Find all these luxury bar stools online at Swivel UK Furniture.