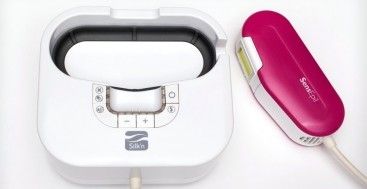 http://311124189.r.lightningba
Laser hair removal treatment works and is good for the permanent removal of hair. Unfortunately, it is expensive and would need repeat procedures. If you do not have the time to go to a laser treatment centre, or if repeated visits is not to your liking, an alternative would be to buy your own laser hair removal device.
There are various factors to consider when buying a portable hair removal device. These are some of the things to women need to know about the device before they buy one:
Cost: This may turn out to be an investment. It is not cheap but compared to having regular visits to have your hair removed, it might be less expensive in the long run. Besides, the cost may turn out to be the commitment that a buyer needs in order to use it regularly. Lamp Head size: The Hair Removal Device has the largest lamp head size in its class. This is a convenient and time saving feature as it covers a larger area, it can treat more skin with a single pass, resulting in a shorter treatment time. However, because of the larger lamp head, there are some areas which would be hard to reach.
Skin and Hair type combination:
This device is advertised for light skin and dark hair. If you've got fairly dark skin or if you have light colored hair, it might not work as effectively. If you have tattoos, it will not work properly on tattooed skin. There should be a warning against using it on dark skin. Dark skin (including tattooed skin) absorbs more light, and with the laser on this device, it can burn dark colored skin quickly. It can become painful before you can stop it. For light colored skin, it wouldn't hurt even on the highest power settings. Dark colored hair would absorb more light energy and would destroy it more easily. In the same token, lighter color hair might not be affected. Quiet and easy to use: This is designed to be held in one hand. This makes it quite portable. It also charges the lasers very quickly. There is practically no waiting time between flashes. Repeat procedures: When hair removal device is first used, the hair growth noticeably slows down. Succeeding treatments would further slow down hair growth. The hair falls off during treatment. Any remaining hair can be pulled painlessly and with little effort.
Beauty is a hard concept to keep up with. Unwanted or stray hair like facial hair, and hairs on the forearms and leg need to be removed. However, some procedures are more painful than others. Some hair removal methods are also time consuming. For others, there is the question of privacy; some women would rather remove hairs at home rather than go to a hair removal treatment center or a beauty salon.
For any reason, the Laser Hair Removal Device can be an investment in personalized portable hair removal.