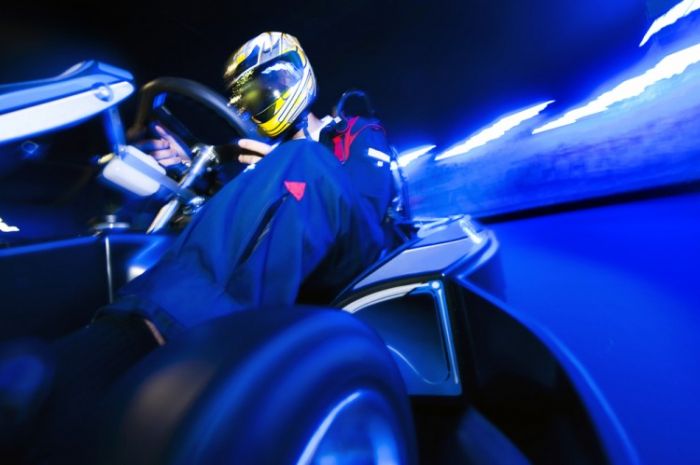 Shutterstock
So you or one of your friends is getting married and aside from the wedding, reception and the suits, that'll mean one thing and one thing only – you get to put together a stag night or even weekend to rival the scenes in The Hangover, but before you can get to the bar and start the night off on the right foot with a round that hopefully isn't yours, there's a few things you're going to need to consider – especially if you're the one tasked with planning it all (I don't envy you one bit). So what are the things you need to be thinking about as soon as the groom-to-be utters the words 'I want you to be my best man'?
Who is Actually Going?
First things first – who is actually going to be on this stag party to end all stag parties? Most of this should be the groom's choice so make sure to have a good chat with him to work out who he would like to make the cut and who he wouldn't. A few surprise appearances wouldn't go amiss though, but you have to weigh up how everyone is going to get along. With old school friends, work mates, family and all the rest, this could be harder than you think, so give it a lot of thought!
Where are you going?
Today most stag parties don't take place in the hometown of the stag because you will have all been there and done that – unless the stag now lives in Vegas (why would he want to go anywhere else). So the location of this big send-off needs to be chosen. Do you stay on home soil or travel further afield for something to really remember (and for something that might rile up the bride to be a little?)
What are you going to do?
Much of the location-choosing will be decided by what you're planning on doing. What does the groom-to-be like? Is he one for the sun, sand and a laid back drink – maybe a round of golf in between or would he rather be quad biking and shooting firearms in Eastern Europe? Seeing as you're the best man, you have all the answers to that one. You just need to get searching through all the stag do ideas out there! So where you're going and what you're doing will go hand in hand.
Can everyone afford it?
So it's decided – you're setting off to Barcelona where you'll all be staying in a 5-star with a boat party arranged for the day and some Spanish super-clubbing sorted for the night. 
It sounds brilliant but are you sure everyone can afford it? A night in Bristol with everyone instead of Barcelona with just 3 of you will surely be better, so run the plans past everyone well ahead of time.
What are you packing?
Phew, finally everything is sorted but now you're actually leaving. The fun can finally begin… after you've packed. Depending on your choices your needs will vary but I would definitely advise on looking up taxi numbers beforehand and if you have went for something like paintballing or quad biking, then bringing spare clothes you don't mind getting covered in mud is an absolute must…
Now stop 'considering' and have some fun!
Written by Richard Paul for www.thestagcompany.com – the home of everything to do with a well thought out and planned stag party.