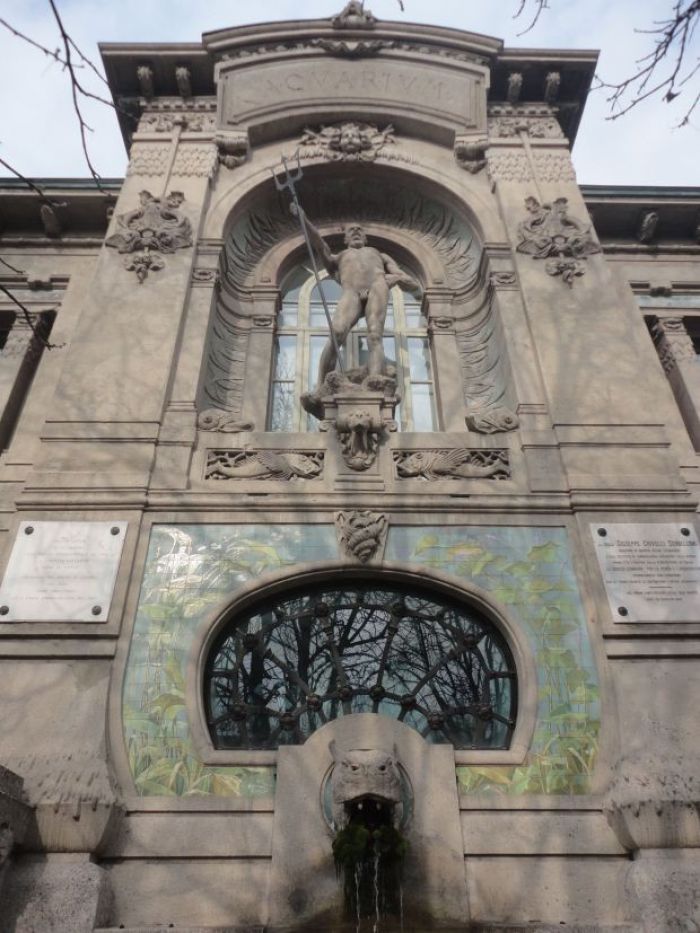 funderfulworld.wordpress.com
There is a lot more to do in Milan than watching soccer, visiting the Duomo and going shopping for high fashion. If you want to take part in something off the beaten tourism path in Milan, Italy, check out some of the fun sites discussed amongst the following articles.
A winter weekend in Milan. Freezing temperatures outdoors. A three-and-a-half year old bundle of energy waiting to head out on a weekend morning. Parents in deep thought.
How about the Milan Aquarium? It turned out to be a great decision on our part.
Welcome to the Acquario civico di Milano.
Welcome to the Acquario civico di Milano.
A short ride in one of our favorite modes of transport, the tram, took us to one end of Parco Sempione, where the Milan Aquarium is located.
This small aquarium, which offers free entry to all visitors, was a welcome respite from the bitter cold outside. We discovered that it was a source of wholesome entertainment and education to our son as well as many other kids who came visiting with their families. Read More
After lunch, we returned to the Metro and rode to the Museo della Scienza e della Tecnologia Leonardo da Vinci (National Museum of Science and Technology Leonardo da Vinci). This was the one time we got a small discount with our Milano Cards. It is Italy's largest science and technology museum and has 10,000 items on display and 15 interactive laboratories.
The main reason I wanted to visit this museum was for the exhibits devoted to Leonardo da Vinci. There is a long hall lined with Leonardo's sketches and models of many of his inventions. There are are also programs using some of those models in the interactive laboratories, but we weren't taking the time to do that. Read More and Check Out Images From the Museum
If you've ever wondered where photographers go to get those stunning views of Italy — you know, the ones that wind up on all of those postcards of Rome, Venice, and the Cinque Terre — look no further.
The best part? From these spots, you don't need a fancy-schmancy camera to get a gorgeous shot. Just keep in mind that to get the most out of these views, head there either first thing in the morning, or at dusk, when the light tends to be best. (The worst time is around noon, when the light is flat). And, of course, bright and early also happens to be when you'll run into the least interference from tourists and crowds.
Then again, with spots this spectacular, you could also just come to enjoy the beauty… and leave your camera at home. But then how could you prove to anybody else how gorgeous Italy really was? Read More