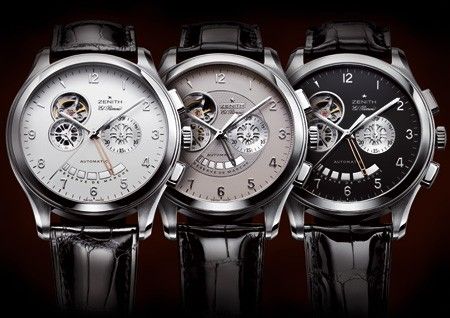 Needless to say, luxury watches from the likes of Tag Heuer, Hublot and Breitling make all the headlines but there are many other brands out there without quite so much fanfare but who are creating timepieces of immense quality, style and precision. Letís take a look a three of the lesser known brands of menís luxury watches.
Up first, weíve got BRM watches:
France, perhaps surprisingly, doesnít have an abundance of luxury watchmakers but, thanks to BRM watches, they certainly have one that stands out from the crowd. Whilst being a relative newcomer to the market (a mere 25 years under their belt), they have wasted no time in created the type of luxury watches that positively fly off the shelves to all sorts of different clientele.
BRM watches are quite unlike any other timepiece that you will find on the market and their mechanisms are vastly sophisticated and unique. If you want to get a BRM on your wrist, you better act quickly as they typically only manufacture around 2000 each year. Check out the Limited Edition BRM watch at the foot of the article.
Another fantastic, but perhaps less mainstream, luxury watch brand is that of Zenith watches:
A Swiss watchmaker with an incredible pedigree, Zenith watches are amongst the most respected within the horology industry. They go quietly about their business without the need for much pomp and ceremony and Zenith have the sort of unspoken cool and sophistication which many other luxury watches strive for but donít quite achieve. Zenith watches are the type of watch that you may expect to see on a Hollywood celebrity as they have the sort of gravitas that these stars demand from their timepieces. See a striking Zenith watch for yourself at the bottom of the article.
Last but no means least, we have Bell and Ross watches:
Having only formed in 1992, Bell & Ross watches are one of the newest names on the luxury watch market but they are rapidly becoming one of the most sought after due to their unique designs and style. The brand is the brainchild of some aerospace engineers and this is something that is definitely reflected in the designs of their timepieces. Bell and Ross watches are incredibly diverse and their collections are very distinctive from one another Ė such as the classic, WW1 collection to the much more modern and striking BR02 Instrument collection. Take a look at the Bell & Ross watch at the foot of the page.
The Watch Gallery
BRM Watches
The Watch Gallery
Zenith Watches
The Watch Gallery
Bell and Ross Watches