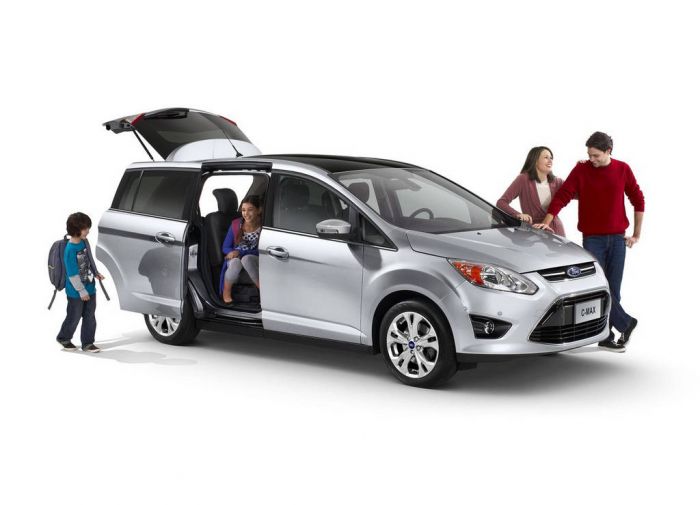 When you have a family to look after, there are certain compromises that we all have to make and to many people this means choosing a car that they would not have bought if they did not have kids. Your transport needs may have changed now that you have kids to ferry around as well but that does not mean that you can't have a car that you really enjoy driving and that the kids thinks is great too.

What to choose
We are going to suggest three cars that are pretty much perfect for a family but they are very different in size and features in the same way that every family is different in their own way and have their own individual needs. You might be a family that likes a lot of outdoor pursuits and needs a lot of space for bikes or maybe your kids go to a lot of classes and you would prefer a car that is delivers great economy.

Toyota Prius V
This car ticks a lot of boxes as a great choice for a family car. The Prius offers a great combination of style, comfort and a lot of cabin space together with some impressive fuel consumption figures coming in around 50mpg, which is pretty impressive for an SUV that offers plenty of room for your family and all the fixings that seem to become a standard requirement for every journey. Important safety features for the Prius include a large number of front and rear air bags, stability control features and 4-wheel ABS for greater control.

2012 Honda Civic
The Civic is smaller and more affordable than a lot of family cars but that is also a good selling point as it delivers plenty of car for your money and will be a perfect choice for families that do more travelling to places rather than following outdoor pursuits. This car delivers up to 39pmp on the highway and you can keep tabs on your fuel economy with a display console that also shows music info and even display your favourite photos! The car got five stars in a National Highway Traffic Safety Administration test and comes with an extensive array of safety features including front and rear air bags and stability and traction controls.

Chevrolet Suburban
This is the big boy of the trio and offers a complete cargo hauling, people moving SUV solution that carries up to nine passengers and a towing capacity of 9,600 pounds. It comes fully loaded with a whole host of features that make driving and travelling in this car a pleasurable experience. The downside is the initial cost of the vehicle and of course fuel consumption is not really going to compete with smaller cars, but for driving pleasure and maximum respect from your kids, it is a winning choice and you also get to tow a caravan or a boat along with you without almost noticing, as it has great pulling power, well the car has anyway!

Patrick Jane is an avid car enthusiast. He enjoys keeping up with the latest auto developments and sharing his insights on various blogs. Visit the AutoInsuranceCenter for an online insurance quote.