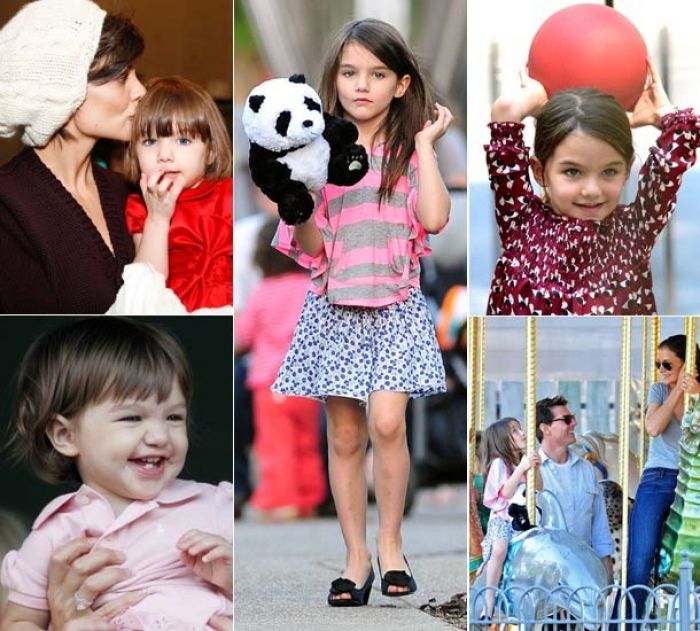 hellomagazine.com
Forget celebrities, it is time for their kids to rule. Celebrity kids nowadays show so much potential in terms of fashion. This blog discusses the star kids who are making it big in the fashion world.
It used to be the celebs making the headlines. But now, it is their offspring who are ruling Tinseltown. Entire websites are forums are dedicated to discussing celebrity baby clothes and parents often follow the trends set by these young jetsetters and dress their kids accordingly. Let's have a look at who's the talk of the town right now:
Suri Cruise: She is a born star. This mini fashionista is loved by fashion critics across the globe. The daughter of Katie Holmes and Tom Cruise never disappoints onlookers. Her mom Katie says that "Suri's quite something", can spot an outfit she loves in a shop window at fifty paces and disapproves of dressing up according to the weather conditions. Holmes says Suri refuses to wear a coat when it's raining outside because it spoils her outfit then after a while looks around expecting someone to be carrying it. Suri is a big fan of lipstick and heels and despite raised eyebrows from certain quarters, her dad Tom Cruise says that every child should be given the liberty to make his/her own choice of clothes and lifestyle- as it brings out their creative sides. Little Miss Cruise is a big fan of accessories and is rarely seen to go out without her little clutch. She always wears bright colours and prints, is a huge fan of pink and adorns herself with trendy earrings, stylish necklaces, colourful scarves, pretty headbands or classy hats. And that's what makes her top the lists of most-watched celebrity kids lists.
Willow and Jayden Smith: The much loved celeb kid Willow Smith seems to have inherited quite a lot of charm from her father. Will Smith is the Midas of Hollywood whose touch turns everything into gold. His kids Willow and Jayden have already been making headlines, and definitely not for the wrong reasons. Jayden loves cargo pants, shorts and jackets, but his sister Willow is the one to watch in the fashion stakes. Have you seen all the different hairstyles she rocks week after week? Forgetting whipping her hair back, this little star has no qualms about dying hers electric blue or shaving it all off.
Since she was a small child, she's been attending NYC fashion shows and this has definitely inspired her to experiment with her looks. She does not play safe and proudly flaunts those crazy hairdos, and the animal prints or her crazy collection of shoes.
You think loud jewellery is outdated? Willow says it's time to reconsider.
Willow's amazing collection of loud jewellery and bold cuts suggest otherwise. Her unique dressing sense has skyrocketed her position in the list featuring the most fashionable star kids.
Zahara Jolie-Pitt: There's six Jolie-Pitt kids but with so many to chose from Zahara is always the showstopper. This little princess always dresses up in a very elegant and ladylike manner. Her ruffled dresses and gorgeous handbags are totally enviable and she carries herself with such grace and sophistication that can put many adults to shame. If you want to see a master class in mixing and matching bold, clashing prints than look no further than Little Miss. Zee.
Danny Bob is a lifestyle editor, who has worked for top-level entertainment news magazines and newspapers across the globe for the past ten years. She's covered red carpet events at the Academy Awards for Oscar night, The Producer's Guild Awards, The Sags and The Golden Globes as well as travelling to Sundance film festival, Venice Film Festival, Berlin Film Festival and many more to interview A- list stars about fashion and get all the details on their incredible designer dresses. Rachel's passionate about celebrity-inspired fashion and translating celebrity style into looks that men and women can wear in their every day lives without spending a fortune.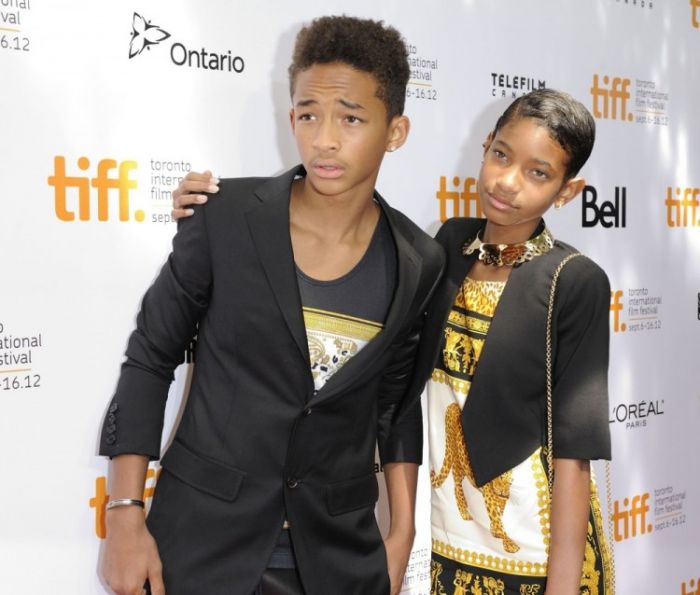 aceshowbiz.com
Willow and Jaden Smith