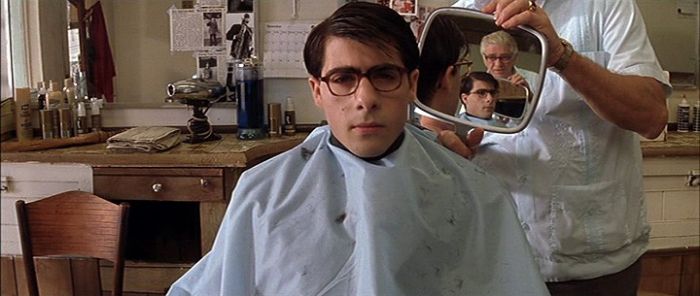 Touchstone Pictures
There's no reason a trip to your local barbershop should cause any kind of apprehension. This also stands true for getting a haircut anywhere, be you on a business or pleasure trip. The best men's grooming tip from this piece is the advice to not wear much product in your hair, whether visiting a barber or not. 
The era of the artfully-mussed, faux-bedhead look is over. Here, a few steps to make the most of the new golden age of manly locks.
Stick to the classics.
Don't expect the same personalized cut you get from your normal guy; instead, try a time-tested standard. There's the gentleman, with clean, natural lines that can be parted or brushed back (think Don Draper); the shape-up, or fade, a buzz cut that's blended up from the bottom and cut short at the front, following the hairline (think rappers); the high and tight, a fade in which the hair is kept short up to the widow's peak (think soldiers); and the shag, a long, texturized cut (think Julian Casablancas). Read More