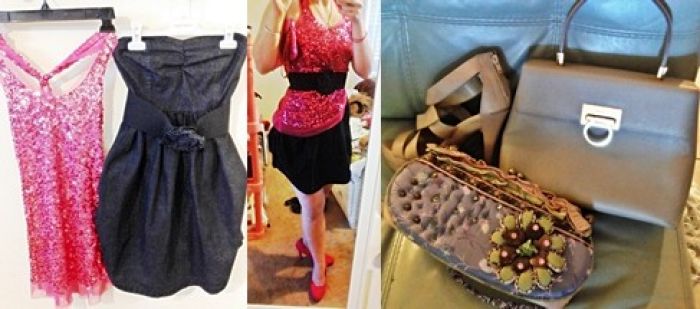 Model/ Styling Ashley Crossman
Valentines day is just around the corner. What are you wearing? I am going for classic look with a modern twist. I love to combine classic couture pieces with a modern piece or two. Creating a timeless beauty that pulls styles form the past and marries them with the future. Nothing like a wedding on Valentines Day even if it's just your clothes. Check out my pieces for valentines day and share your thoughts.
I combined a a fun flashy sequin top with a plan strapless denim dress to create a new look! I paired it with a matching hot pink hand bag and shoes for a complete look. I am considering toning down the Pink Party with neutral classic pieces. Which pieces do you think I should use? Pink or Nuetural?