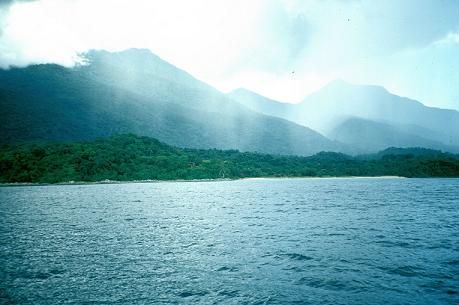 Going camping? Put away that camping gear and Coleman tent. Now, you can enjoy the adventures that camping brings without the discomfort of sleeping on a cot. You will have an exotic bed in a luxurious tent that will be pitched by someone else. Dine on gourmet food prepared by your chef. Here is how it is done.
1) Abercrombie & Kent, Jordan
Travel in camel caravans. Sleep in hand-maid Bedouin tents equipped with Arabian candles and plush rugs. Feast on gourmet meals. Exploring this land of Biblical history, admiring the city of Petra dating back to 1200 B.C. and swimming in the Dead Sea make this a trip of a life-time.
2) Banyan Tree Maldives Madivaru, The Maldives
Snorkel, sail, night-fish or go on a dolphin-watching cruise. Then sleep on fine linens in your white tent equipped with timber floors. Sit at the teak desk and write a note home raving about the unequaled beauty of the emerald forest and blue lagoon. Camping at the Banyan Tree resort, which can only be reached by seaplane, will make your visit to the Indian Ocean one of the highlights of your life. 
3) Clayoquot Wilderness Resorts & Spa, Canada 
Luxury camping is an unexpected find in the British Columbia wilderness on the banks of the Bedwell River. Go horseback riding, whale-watching and bear-watching. Eat a four-course gourmet meal using heirloom china. Relax in a wood-fired cedar hot tub before retiring to your tent with its wooden floors and wood stove.
4) Eco Camp, Chile
Take real beds, good food and a spacious igloo-shaped tent. Add virgin jungle, blue glaciers and, rushing rivers. Mix with days spent horseback riding, kayaking and trekking. This is your recipe for an unforgettable wilderness adventure at the base of the Andes.
5) El Capitan Canyon, California
Cream-colored canvas tents with hand-woven willow beds stand on wooden, beach-front platforms just 20 miles north of Santa Barbara. Each tent has its own private outdoor fire pit. If you prefer, you can stay in one of the 108 cedar cabins. Enjoy unlimited outdoor activities.
6) Global Expeditions, Arizona
This company specializes in catering luxury camping trips throughout the American West. Provide the company your "personal dream of adventure and solitude" and these folks make your dream come true. Numerous campsites exist, but a favorite is a 20,000 acre ranch near the Grand Canyon where wild elk still roam.
7) Greystoke Mahale, Tanzania
You can almost hear the voice of Henry Morton Stanley saying, "Dr. Livingstone, I presume?" echoing off the shores of Lake Tanganyika, the second deepest lake in the world. Access to this campsite is only by plane. This resort has been described as erasing "the boundary between untamed nature and civilized luxury."
8) The Resort at Paws Up, Montana
Follow in the shoes of explorers Lewis and Clark along the Blackfoot River in Montana. Spend the day outdoors and then choose your lodging. A tent in Tent City comes with butler service and a chef.
9) Voyages Longitude 131, Australia
This world-renowned luxury camp provides the best view possible of the largest geological monolith in the world: Ayers Rock. See it from the private deck of your elevated tent, which is fully equipped with air-conditioning and a mini-bar.
10) Whitepod, Switzerland
Individually heated dome-shaped pods will keep you warm and toasty after a day of skiing or snow-boarding at this resort 6000 feet up in the Swiss Alps. Cold-weather camping has never been so good.