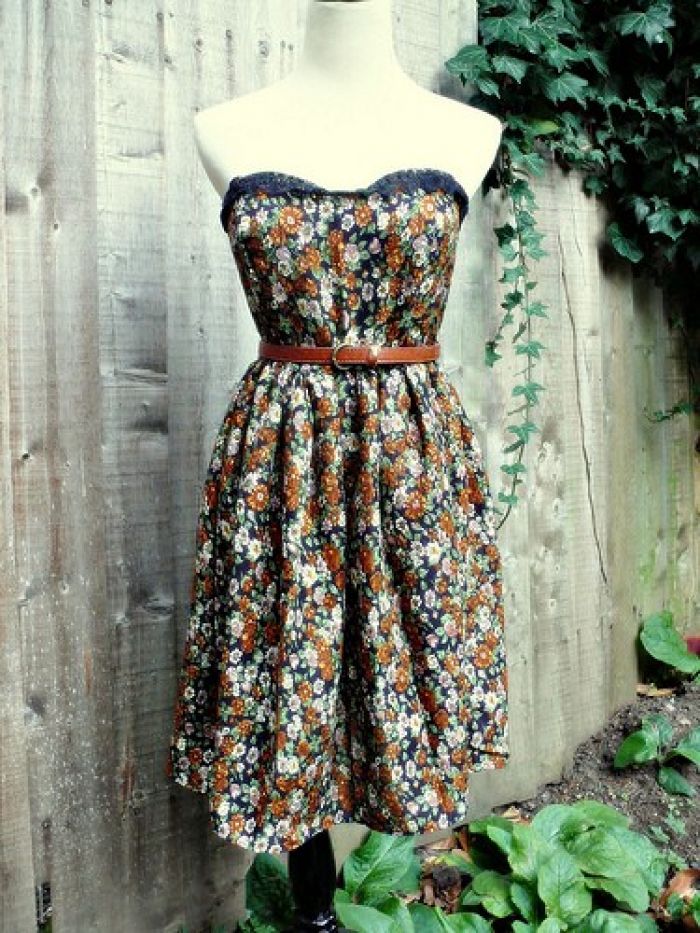 CC image from Flickr
The spring 2013 shows were packed with new and exciting looks, but adapting them for your daily life can be tricky. How can you pick out the looks that are going to be big this year? And more importantly, how can you work them in everyday life?
You donít want to look like youíre a mindless zombie just copying the catwalks, but you do want to appear fashion forward. Whether you are at the office, picking the kids up from their private elementary schools, or going out for dinner, follow these tips to bring this season's hottest trends into your daily wardrobe.
Floral Print Dresses
Ladylike, waist-enhancing dresses look set to be big for spring/summer 2013 and remain a versatile choice for many occasions. The 1950s silhouette flatters most figures and the demure knee length skirts make them appropriate for work and play.
You may buy one of these dresses as an alternative to more corporate office wear, but don't be surprised if this key garment makes an appearance at many other occasions over the summer. From a wedding to a garden party fundraiser for a private high school, a floral dress wonít let you down. If youíre looking for something more demure, choose a small print, but if you want to make a splash choose a large print in a bold color.
Lace
Lace was all over the spring 2013 shows, with a near endless parade of luxurious, romantic dresses in a rainbow of jewel hues. While one of these dresses would be ideal for formal wear with old school glamour, it can seem a little over the top for work, casual drinks or weekend relaxing.
It doesn't have to be though. Look out for subtle lace accents on accessories for a nod towards the trend or toughen up a lace blouse with high-waisted jeans or a blazer for work. Small touches of lace can make anything look glamorous or combine with leather to have a bit of an edgy look.
Earth Tones
Burnt orange, sand and mahogany tones will be the key color palette for spring 2013. These warm, luxurious shades lend themselves perfectly to paisley and tribal prints, with pieces in these shades and patterns being shown widely at the start of this year. Try wearing one key patterned piece such as a stand out dress with minimal accessories, or, for a casual look, layer color-blocked jackets, knits or soft shirts in deluxe fabrics together. Many classic pieces can be updated for this year with carefully chosen accessories in these colors.
Keeping up with changing fashion trends can be a minefield, but using these stand-out elements will make you seem effortlessly on trend.
†