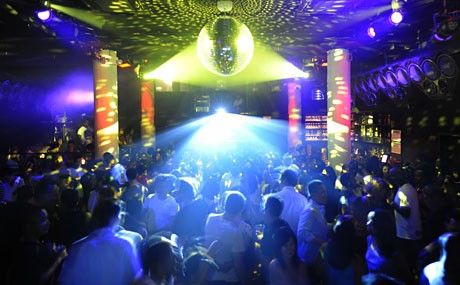 http://www.nycgo.com/images/up
For certain occasions in life, it never hurts to add a touch of luxury in order to create lasting memories. Occasions like weddings, holiday weekend parties, and family reunion gatherings are special life moments, and there is no better way to celebrate these times than to go big and bold. By hiring a party house for the days of the event, your guests will enjoy a beautiful setting with amazing amenities, and there will be enough space for everyone to roam freely and comfortably. Here are three of the most popular occasions where using a party house is the perfect choice.
Wedding Venues
A beautiful country home, castle, or manor is the perfect setting for your dream wedding. Many of these spots allow for outside caterers, and you also have the opportunity to select and hire the wedding band of your choice. Country homes are spacious enough to fit up to 150 guests, and there are a variety of locations to choose from. Whether you are looking for an intimate setting with a beautiful view of the cliffs and coastline, or prefer a hidden mansion in the Scottish mountains, your big day will definitely be an unforgettable event. There are also lovely countryside homes that offer total privacy, allowing for your party to go into the night time hours without the concern of causing a disturbance to the neighbors. Your ceremony can take place in the garden of your lovely country estate, where your guests will enjoy the breathtaking atmosphere and beautiful ambience.
Weekend Long Parties
There is no better location for a super house party than the beautiful mountains or countryside. There are a variety of homes located in Wales, South East England, and the Midlands, and you can easily reserve your space online according to your specific needs. Party manor houses are specifically designed to accommodate multiple guests, and they provide ample room for eating, socialising, and celebrating. Whether you are celebrating a milestone birthday, Christmas, the New Year, or simply are looking to bring a group of friends round for a weekend of enjoyment, you will definitely create lasting memories with those closest to you by celebrating in your own private party home.
Family Reunions
If you come from a particularly large family, it may not always be easy to gather everyone together at one time. By hiring a spacious and lovely country home or manor, you can arrange a two- or three-day gathering where everyone can connect and reminisce. Country homes and manors have ample sleeping space, often up to 6 bedrooms, allowing your family members a comfortable spot to lay their heads at night and wake up to the day's activities. With so many homes to choose from, a party home is the perfect choice for a large family reunion gathering.
A Wonderful Weekend
If you are ready to book an amazing weekend for a wedding, family reunion, or holiday gathering, you can easily schedule your home hire by contacting the landlord directly. Your landlord will be happy to advise on price, accommodations, and amenities available, allowing you and your group to enjoy an unforgettable weekend.
Charles Strawser is a party and events organizer. He enjoys sharing his tips and insights through blogging on various websites. Find out more about party houses for your next grand event.