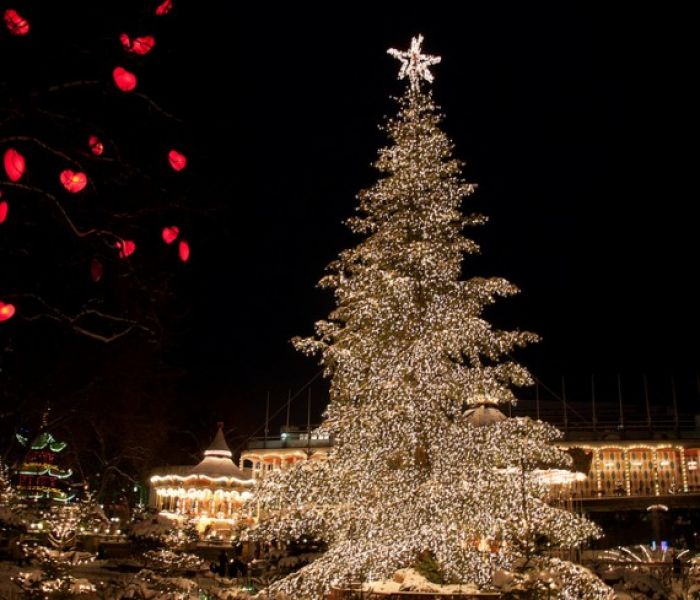 CC Flickr - mollenborg
It may seem like Christmas is a million miles away but, in fact it's closer than you think and people are already jumping on the bandwagon and booking their Christmas Market trips! We know through experience that Europe hosts some of the most spectacular Christmas Markets, however here's a helping hand in choosing which one to visit...
Vienna
Open: 17th November to 24th December 2012
Classic Christmas Markets in Vienna include the "Magic of Advent in Vienna" in Rathausplatz, the traditional Viennese Christmas Market on Freyung, and the Markets at Spittelberg, Am Hof and in front of St. Charles Borromeo Church.
The "Magic of Advent in Vienna" is probably the most famous Christmas Market in Vienna, and hosts a wide array of the most tasteful Christmas decorations, gifts for all generations and Viennese specialities. Vienna's historical centre is transformed into a winter fairy-tale that continues to enchant its visitors year after year. At night, the City Hall illuminates its surroundings and the park in front glistens with magnificent trees decorated with hearts, angels, lanterns and much more.
Nuremberg
Open: 30th November to 24th December 2012
Nuremberg's famous Christkindlesmarkt on Hauptmarkt square in the Old Quarter, is opened by the Christmas Angel on the Friday before the first Advent Sunday. The square is filled with 200 traditional stalls selling everything from Nuremberg spicy gingerbread, fruit loaves and bakery goods to Christmas tree ornaments, cribs, candles and toys. Plus since 1981, Nuremberg stall holders have competed for gold, silver and bronze awards for the most beautiful stalls in Nuremberg. To keep the children enthused there is also Kinderweihnacht (Children's Christmas Market) which features historic steam-powered merry-go-rounds and other festive activities.
Brussels
Open: 23rd November to 1st January 2012
Brussels' "Winter Wonders" Christmas Market is set in the beautiful Place Sainte Catherine and Grand Place. 240 wooden Christmas chalets, which resemble snow-topped gingerbread houses, line the streets of Bourse, Marché aux Poissons and Place St. Catherines. Along with the Market, you can also skate around a magnificent 200 foot ice rink. With its sparkling lights and festive aromas, this Christmas Market offers a warm and friendly atmosphere for a spot of Christmas fun.
Prague
Open: 1st December to 6th January 2012
The main Christmas Markets in Prague are held at the Old Town Square and Wenceslas Square, with smaller ones at Republic Square and Havel's Market. These wonderful Markets allow you to observe traditional foods being made, and stroll around the brightly decorated wooden huts where you will find a variety of Christmas stocking fillers, such as Bohemian Crystal, wooden toys, scented candles, hand-made jewellery, hats, traditional puppets and Christmas tree ornaments. As well as the Market, there is an animal stable in the Old Town Square to keep the children amused, where they can get up close to sheep, goats and donkeys whilst you admire the delights of Czech and International choirs and various dance groups on the stage erected in the Square. The extremely impressive Christmas tree in the Old Town Square is shipped all the way from the Krkonose mountains in the North of the Czech Republic. So whether you want a cool Czech beer or a cup of hot wine, Prague Christmas Market has something for everyone.
Copenhagen
Open: 9th November to 28th December 2012
The Christmas Market in Tivoli, in downtown Copenhagen, is an ideal place to discover a world of beautiful scenery, spectacular lighting, gorgeous restaurants and festive shopping. Also referred to as Europe's oldest amusement park, Tivoli Gardens is certain to put you in cheerful spirits. This extravagant Market gives you the opportunity to grab a taster of some Danish Christmas treats such as glögg, a hot and spicy drink made with red wine and traditionally accompanied by round, pan-fried cakes served with sugar and jam. Pony rides and other amusements are available for children and a fantastic light show can be admired on the Tivoli Lake, which is transformed into an outdoor ice skating rink.