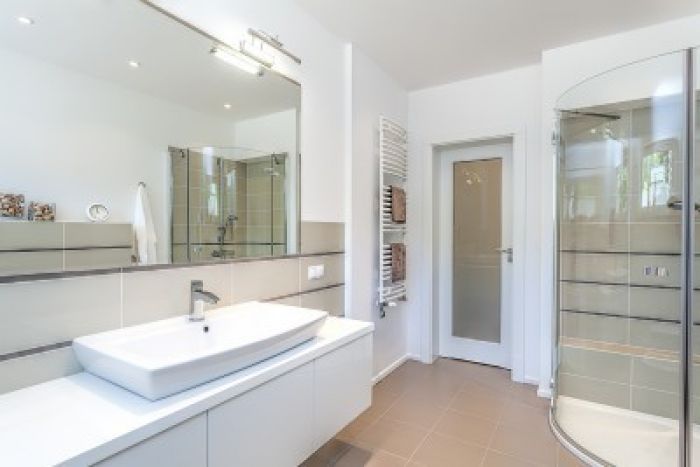 www.123rf.com
†Are you ready to renew and redesign your bathroom but donít want put down of thousands of dollars to achieve it? Well, you donít need to. By getting creative, buying used accessories and doing a portion of the work yourself you can immensely cut down the cost and still get the bathroom you desire. These refurbishing tips will let you turn your bathroom into a clean and tasteful space that will please you.
†
†Start with Your Tiles
†Examine your tiles and see if the problems are fixable. If they are, fix them, but you may want to upgrade or change the whole look of your bathroom, and this is still possible on a low budget. If your heart is set on expensive tiles, then one possibility is to use them as a border with a cheaper tile. Or, spotted here and there to accentuate the design. The design tiles will stand out more this way, and you will save a lot of money.
†
†Go for Unusual Counter Tops
†Granite counter tops are extremely popular now but are also very costly. One way to avoid the large bill is to go for unusual colors because these are not as expensive as the popular colors. Another option is to get a slab with imperfections. This doesnít mean the slab itself will not function properly; it just means nature became creative in her design and didnít make an even design throughout the slab. Pieces of granite with these ďimperfectionsĒ are not in demand, so they are a lot cheaper.
†
†Renew and Repair Your Cabinets
†Cabinets can show their age and make your bathroom look dreary. However, in most cases, they just need a face-lift. Repair broken hinges and repaint the cabinets with a waterproof paint. This is simple to do on your own. Just clean and sand the old paint off, apply a wood primer and then paint with a color of your choice. This will really make a difference and brighten your bathroom.
†
†Consider Painting Some of the Wall Space
†As it may not be possible to cover all the wall space with tiles, using a high quality paint on the walls is the next best option. However, some care needs to taken and patience is required to get a quality finish that will last. The walls must be completely free of moisture before you begin applying the paint, and depending on the type of wall you have, it may require two to three coats. Unless you have an obvious color theme going, staying with neutral colors is generally a good idea.
†
†Update and Upgrade Fixtures and Faucets
†Everything from light fixtures, drawer pulls, towel racks, shower-heads and faucets can be changed without costing a lot of money. They might not seem as important as the walls and floors, but once you have them in, the elegance they bring will surprise you (suggested by NYC Beechwood website).
†
†Consider Looking in Secondhand Shops
†
†This may sometimes be risky but can save you a lot of money. When you shop in flea markets, remember to check out the item extensively to make sure it is working. If you shop online, then buy from places like eBay and Craigslist. Another online place that sells incredibly imaginative recycled things for a lot less is Etsy.
†
†Incorporate Green Upgrades
†
†Having a leak in your bathroom is definitely not green, so make sure you fix any leaky toilet, sink or pipe. Buying second hand bathroom accessorize is a great way to help the environment when you upgrade your bathroom and save a lot of money. Things like low flow sinks, toilets and shower-heads cost the same if not less than regular ones and reduce the amount of water you use. If you cannot change the faucet, just adding a faucet aerator will save water.
†
†Get New Curtains and Rugs
†
†You will be amazed at what a new shower curtain can do, and add to that a new rug and lighter curtains and your bathroom will seem like a new place. These accessorizes often go unnoticed as they donít seem as important as the others, but they can get full of mold, dirt and grime and slowly deteriorate the quality and look of your bathroom.
†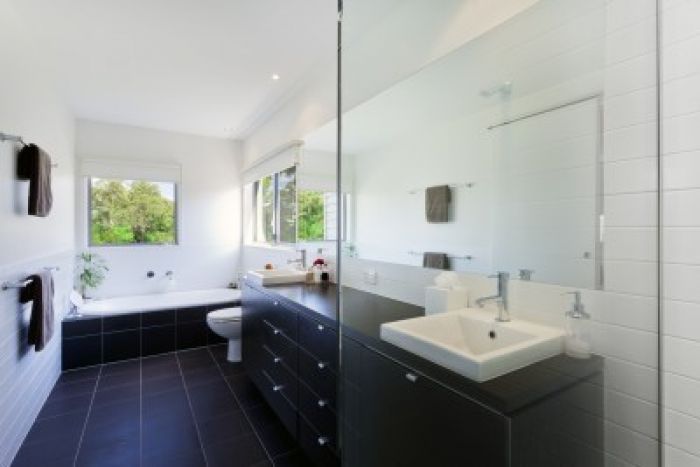 www.123rf.com