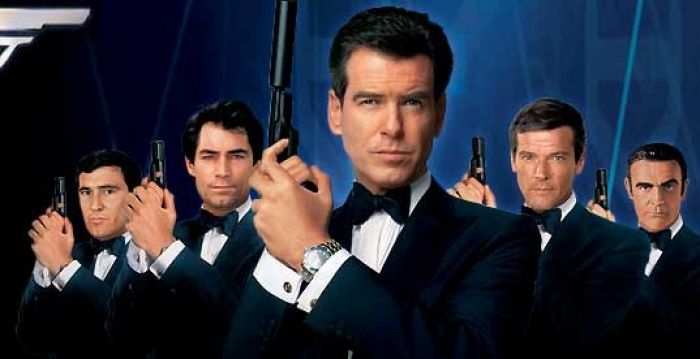 With the new James Bond movie Skyfall due to be released soon and their 50th anniversary just been celebrated last week, we thought it would be the perfect time to take a look at the top five most desirable, impressive and luxury gadgets used in the James Bond movies.
The article is researched and produce by gadget insurance specialist Protectyourbubble.com on behalf of Just Luxe.
Lotus Esprit - The Spy Who Loved Me (1977) Roger Moore
Although Bond is fairly well known for his BMW's and Aston Martin's, the one that produced something unimaginable was the Lotus Espirit which was featured in Roger Moore's Bond movie 'The Spy Who Loved Me'.
Although the Lotus Espirit had its small gadgets and features that would be controlled from the dashboard, the main feature was able to drive straight into the water and with a press of a button convert the car into a submarine.
Mobile phone - Tomorrow Never Dies (1997) Pierce Brosnan
Pierce Brosnan featured in 'Tomorrow Never Dies' as James Bond and was probably the first Bond movie to have a mobile phone. The phone' features did not let you browse the net, play games, listen to music or watch videos like the Smartphones today but did have some impressive features including a stun gun, fingerprint scanner, lock pick and was able to even use it as a remote control for Bond's 7 Series BMW.
Oddjob's steel rimmed hat - Goldfinger (1964) Sean Connery
This hat, although featured in the Bond movie, did not actually belong to James Bond himself but to one of Goldfinger's villain bodyguard Oddjob. The hat was not only able to cut through just about anything, but Oddjob too was very skilled with it. Several unsuccessful attempts were made by Oddjob using the steel rimmed hat to kill James Bond.
Golden Gun - The Man With The Golden Gun (1974) Roger Moore
This gun was again owned by a villain Scaramnga Roger Moore's 'The Man With The Golden Gun' movie and not by James Bond himself. The gun itself did not do anything special or amazing but definitely hits the top five luxury Bond gadgets as it was made of pure gold. In the film this piece of gadget needed other small gadgets to be assembled and loaded including a cigarette lighter, a cigarette case and a cuff-link, which acted as the trigger.
Jet pack - Thunderball (1965) Sean Connery
Featured in Sean Connery's 'Thunderbolt', the jet pack was arguably the best gadget seen in any movie during the 1960's. The jet pack fitted onto James Bond's back like a normal backpack would do and enabled James Bond to lift into the air and fly.
For further information on gadgets, smartphones, iPad's, iPhone's, laptops and taking good care and protecting them against theft or accidental damage visit Protectyourbubble.com.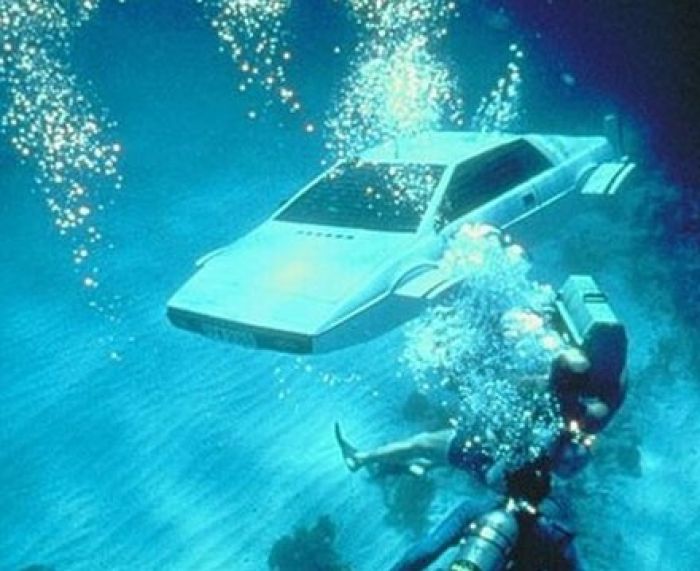 Lotus Esprit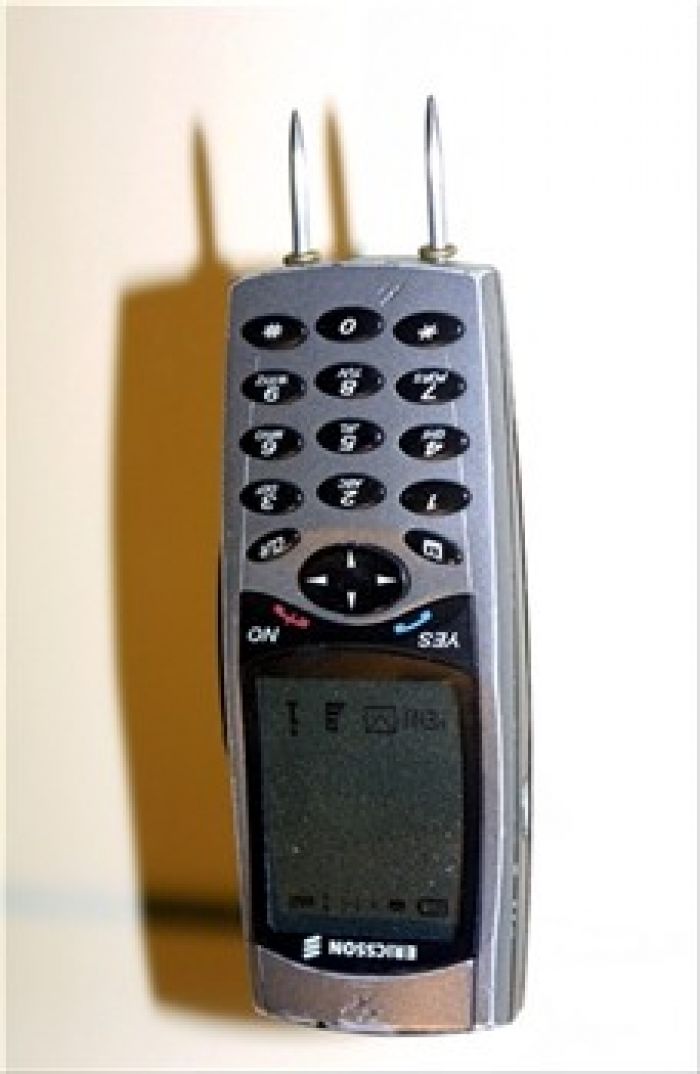 Mobile Phone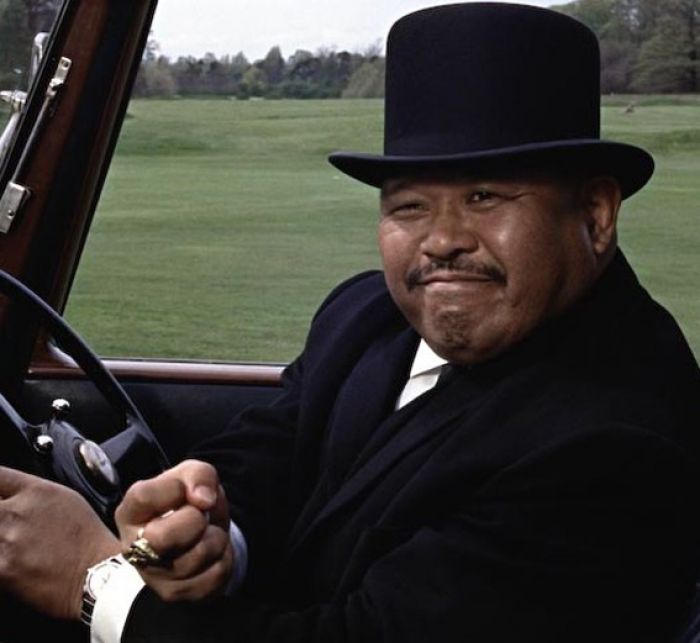 Oddjob's steel rimmed hat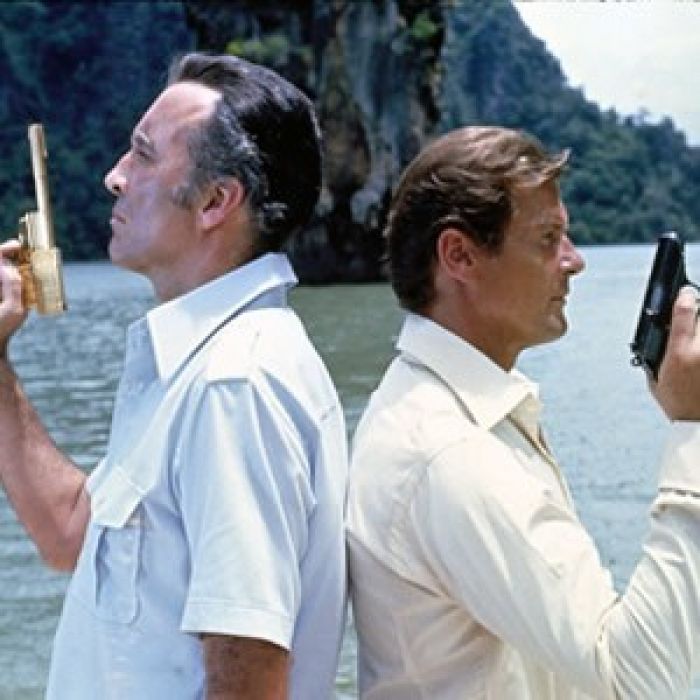 Golden Gun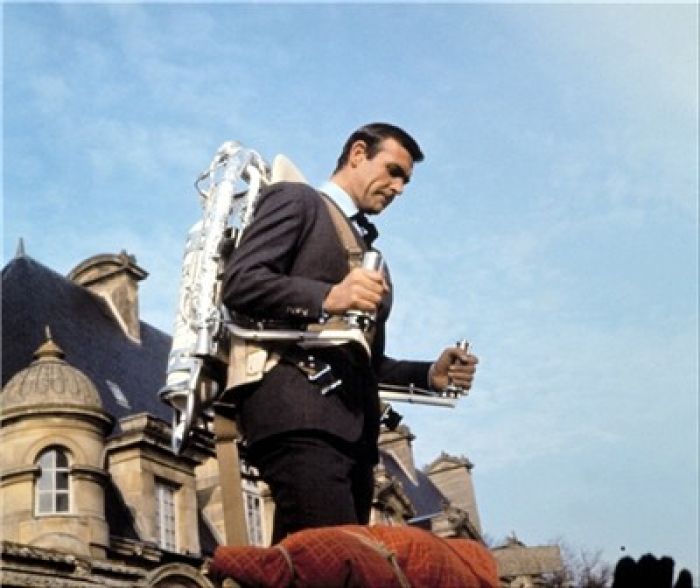 Jet pack