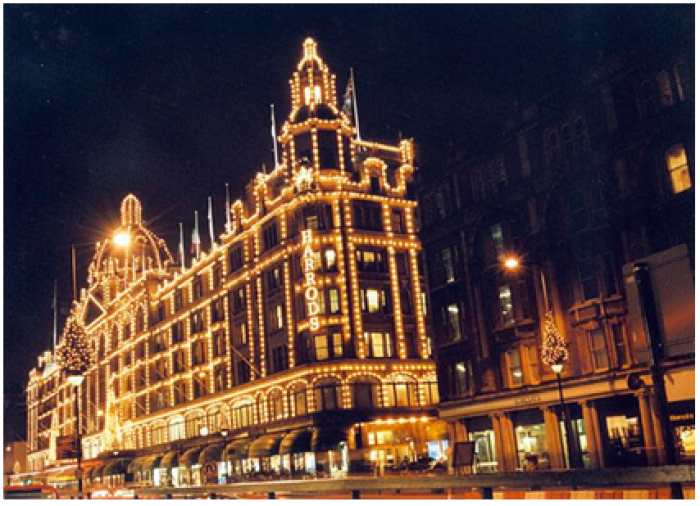 Image by hosiawak
If you have a sensational thirst for shopping and travel, then this post is for you. I've kindly done the legwork, and several extensive research trips, to bring you the best destinations to shop until you drop.
Each of the cities on this list has a mix of luxury shopping experiences and must-have purchases that would make them perfect for a weekend of girly shopping, or a longer break spent with someone special.
Make room in your suitcase and don't forget your credit card, these shopping cities are calling your name...
New York
The Big Apple has it all – designer boutiques, Broadway shows and just the right amount of movie magic to create one hell of a shopping trip. Manhattan is brimming with fantastic and extensive designer department stores, from Saks and Bergdorf Goodman on Fifth Avenue to Barney's on Madison Avenue.
Between these behemoth boutiques and individual designer stores, the likes of Roland Mouret, Helmut Lang and Phillip Lim are just a hop, skip and plane journey away. For vintage hunters, try crossing the waters into Williamsburg and Green Point districts in Brooklyn.
Paris
Glamour, romance, Chanel... Paris has it all and them some when it comes to luxurious shopping experiences. From wandering past ateliers on theChamps-Elysées to visiting concept boutique Colette onrue Saint-Honoré, Paris reigns supreme on the shopping front.
As well as studios and designer stores, there are also some great vintage find to be had at the city's many flea markets that take place each weekend. Parisians are also famed for having great skincare regimes, so stock up on brands such as NUXE and Avene (which can be found in the French equivalent of Boots or Duane Reade).
Hong Kong
A world away from its European shopping counterparts, Hong Kong is a destination like no other. If you're willing to travel, you'll be greeted with a shopping Mecca that drips with decadence.
Those looking for designer brands should make a beeline for the Central district. Made up of four key supersized buildings, this district is not only the central financial hub of the city, but it also counts Fendi, Armani, Cartier, Prada and Burberry amongst its tenants.
Barcelona
Soak up some Spanish culture while you shop, with a trip to Barcelona. With a heady cocktail of boutiques and beach hotels, Barcelona is a great destination for shoppers looking for culture and luxury.
You may be familiar with Las Ramblas, the boulevard that has become atourist attraction in its own right, but for a truly glamourous experience, head toPasseig de Gràcia. Just north of the iconic Ramblas, this street is lined with luxury, from YSL and Louis Vuitton to Manolo Blahnik. Just don't ruin your new heels on the city's cobbled streets!
London
Harrods, Harvey Nichols and Selfridges, need I say more? London is packed with luxury shopping destinations, from the boutiques and design houses of Notting Hill and Mayfair to the grand and colourful department stores on Oxford Street and Knightsbridge, there will be something guaranteed to tickle your fancy.
The city is also bustling with new designers and is a fantastic place to search for the Next Big Thing. Organisations such as Fashion East, based in the Old Truman Brewery, and the British Fashion Council are committed to showcasing new designers, so check their websites in advance of your trip for advice on events and designers to look out for.
From long-planned dream holidays, to last-minute getaways, make your life easier by using sites like Hotelopia to find your perfect hotel, and don't forget to leave plenty of room in your suitcase for all your 'souvenirs'!