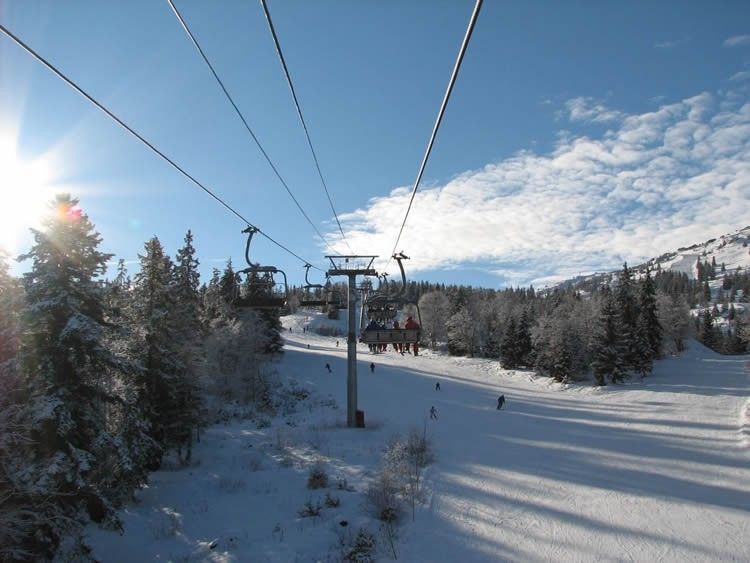 http://www.flickr.com/photos/p
Europe is known for its heady display of luxury, and the ski resorts are no different in this regard. With a large number of world-class resorts outlining some of the most beautiful peaks, the Alps have maintained their supremacy when it comes to the best ski locations in the world. Located in countries known for their luxurious tastes and high quality hospitality, you can never go wrong with the Alps. Among the host of options available, here are some which stand out from the crowd.
St Moritz
Located in Switzerland, St Moritz is synonymous with luxury. Some of the best hotels in Switzerland can be found here. A-listers make it a point to be in St Moritz when the winter holidays start. A James Bong cinema sequence, winter Olympics and regular TV appearances testify about the beauty of this place. St Moritz has a lot of extra activities in store for you, if the 8-km stretch is not what you want to spend your winter in.
Verbier

Another Swiss resort, Verbier is among the most luxurious and exclusive winter destinations in Europe. The aptly named Stairway To Heaven is a treat for all skiers ranging from beginner to expert levels. The Mont Gele is another peak that will get your blood pumping in your veins. It is located a bare 160kms from Geneva and a train ride can take you there in no time.
Val d'Isere
Touted as the most expensive resort in Europe, the Val d'Isere in France, has been the premium skiing destination since the 1930s. The high location ensures an year-round snow cover on the peaks. The 300km peak area is enough to satisfy you. Also, for night skiing, go for the Firemoon Festival, which is followed by a full night's partying. Renting or buying a French Alps property here will see you celebrate the holidays in style.
Kitzbuhel
This medieval village located in the heart of Austria, is among the most picturesque resorts in Europe. Colourful houses will greet you and guide you towards some of the best places to hang out. Apart from skiing, you can involve yourself in activities like sleigh riding, ballooning or squash. The public baths add another Roman-inspired charm to this place.
All in all, these places are the most exclusive in Europe to spend your winter. Enjoy a nice skiing experience, coupled with great entertainment from other activities, which will keep you busy and make leaving almost impossible!