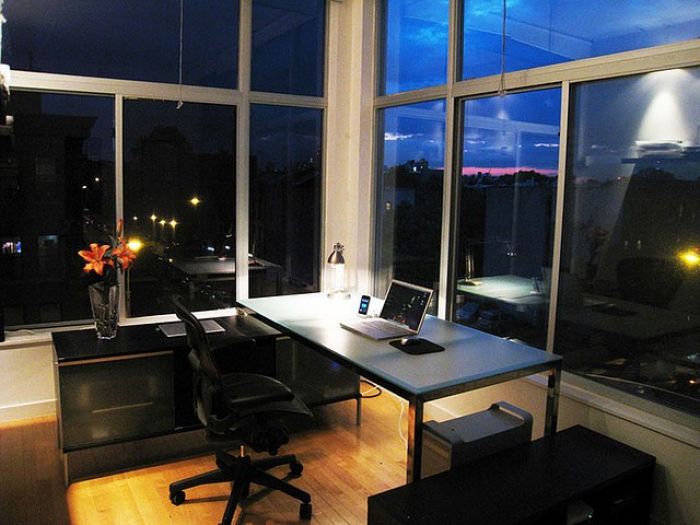 mkosut on Flickr
No matter what the size of your business the importance of keeping an office safe and secure can never be underestimated. The emphasis the corporate world puts on data security, online safety and the security of staff means that some areas of security compliance are no longer just 'nice to have' but indeed a legal obligation! To help you out, here are some top things to consider when organising your office's security features:

CCTV
CCTV is a great way to safeguard the safety of your office and ensure 24 hour surveillance even when your premises are unmanned. CCTV can also act as a safety net for your own personal security, as well as that of your staff, ensuring any incidents or emergencies are monitored and recorded.

Alarms
If you don't have an alarm fitted at your office then why not? Do you really want to run the risk of thieves clearing off with valuable equipment with no way of alerting the authorities or yourself that there has been a break in? Many business insurance policies would expect an alarm to be fitted as standard practice so it really is advisable to get one fitted.

Signing in and out procedure
It may seem obvious, but are you operating a signing in and out procedure at your office? If not how do you know which staff are in the office at any given time and how can you assess when visitors and contractors are on your premises? Signing in and out should also be standard practice, as it's the only way to account for all individuals in the case of a fire.

Encryption
Do your staff take work laptops which may hold sensitive company information away from the office premises? If so all such items should be encrypted and password protected to ensure that sensitive data and information does not fall into the wrong hands. The same goes for any USB sticks or file sharing devices – encryption is the only way to guarantee safety.

Key Management
An electronic key management system is a must for any business looking for a traceable way to monitor key usage and ensure lost keys are tracked. The extra investment in key management is well worth it to avoid a scenario of expensive locksmith charges incurred by a careless member of staff.

Client data
Does your office have a data protection policy and are you ensuring best practice throughout your organisation and all staff?

If you deal with sensitive client data on a daily basis it will be a legal obligation for you to operate a data security policy to ensure safe handling and disposal of this data. Large fines can be enforced for companies which fail to operate a secure data protection policy and some sort of staff training and monitoring should also be in place.

Online security
Are you ensuring your IT Infrastructure is safeguarded from hackers and crashing? An online policy should be in place to stop access to sites which pose a risk and a firewall which blocks any sites unrelated to your business is a good idea.
These are just a handful of the security options available to business owners, and it is essential that you implement at least some of them in order to ensure the continued safety of your office and all it contains.