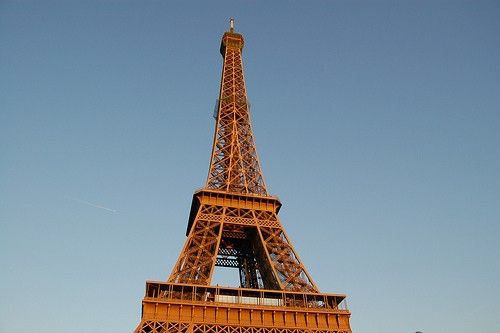 The Purple Passport
In the world of fine French cuisine, tradition and innovation are constantly in a tug of war. Classical French techniques remain the gold standard for culinary training the world over, so it makes sense that there's a "purist" camp that believes traditional dishes shouldn't be fussed with. But, of course, the worldliness of French cooking means that fusion (and fussing) have been inevitable, and a slew of top toques have come to prominence as advocates of innovation.
Luckily, at Paris' timeless Michelin-starred restaurant Taillevent, tradition and innovation–instead of being at odds–have settled into an enthralling tango. There are definitely heaps of tradition in this townhouse: it was founded by legendary restaurateur Jean-Claude Vrinat in the 1940s and named for the court chef from the Middle Ages who wrote one of the earliest French recipe collections. The marble, oak, and velvet-laden décor and the classic haute cuisine remain elegantly traditional.
But this certainly isn't your average drowning-in-cream classicism. A shakeup saw the arrival of celeb chef Alain Solivérès in the kitchen and the addition of pricey modern art to the stately, clubby dining rooms. Still, that doesn't mean things have taken a turn for the trendy. Solivérès lists "tradition and innovation" on his short list of strong beliefs, meaning he strives for balance.
That means the restaurant still woos loyal followers from over the decades and appeals to the Parisian in-crowd at the same time. A deep-pocketed blend of sharp-suited expense accounters, French celebs, and serious gastronomes fills the downstairs dining rooms (also, the two luxe, intimate upstairs dining rooms offer some of the finest private dining spaces in the city). This is a must-hit if you seek to impress and be impressed.
Though tradition reigns in the attire department (jackets and ties are de rigueur for men), that doesn't mean a little innovation isn't welcome. When I'm here for pleasure rather than business, I loosen up and wear something like a sleek cocktail dress, must-have heels (think Louboutin's latest), and an eye-catching handbag.
Of course, it's pricey. Luckily what's on the plate (and in the glass–one of the best wine lists in the city) rises to the occasion. But the attentive service sometimes flags, which is annoying for a restaurant in this price bracket.
But the unquestionably refined cusine and surrounds are worth the occasional inconveniences, especially since they hit that sweet spot between Old World and New. The restaurant's tagline couldn't have said it better: "la tradition sans cesse renouvelee." In other words, tradition, constantly renewed.
Read more about Taillevent in Our Paris Guide