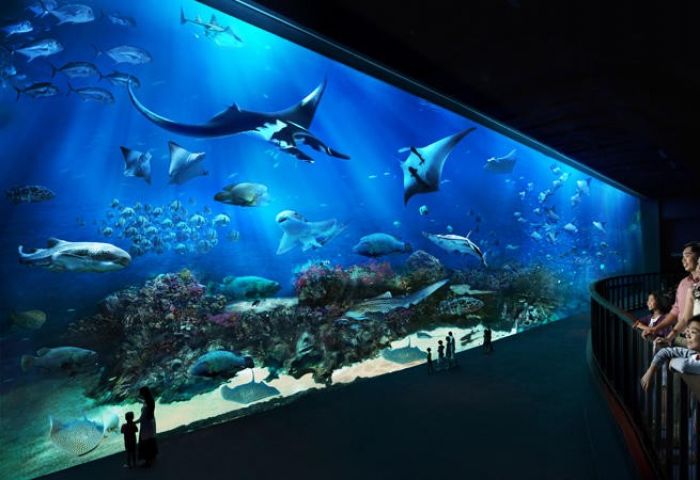 http://sg.lifestyleasia.com/
Diving is one of the best activities for travellers. It is an experience that really ranks high in all the things we seek on holiday – to be truly immersed in a different world, to experience something unique and mesmerizing, to truly escape the ordinary.
But the deep waters are so different that they can also be a scary place, especially when you consider the strange-looking fanged creatures lurking far below your swishing fins, in the darkness of the oceans depths.
If you are not one to slip on fins and dive into open waters -- fear of zombie-esque fish or not -- the next best way to go under the sea is to visit aquariums. Around Southeast Asia and Oceania, there are some spectacular aquariums that bring the vast marine world to you while you stay comfortably dry, look goggle-free pretty, and remain completely safe from becoming an inspiration for an X-Files episode.
Malaysia
After scaling to the top of the Petronas, descend into the depths of the ocean in Aquaria KLCC. It is located in the heart of Kuala Lumpur, Malaysia. The aquarium has several settings where you can discover the different kinds of aquatic creatures that live in flooded forests, jungle streams, shallow coastal waters and deep oceans.
Stars of the aquarium include a Sand Tiger Shark from South Africa that is among the top 10 most aggressive sharks in the world, predatory arapaima and piranhas from South America, a fantail ray, giant sea turtle as well as little seahorses and transparent jellyfish. From the warm waters of South America and the depths of the Atlantic, Pacific and Indian oceans, to the Mediterranean seas and cold waters of New Zealand, Aquaria KLCC brings the underwater world to the heart of KL.
Aside from the 90metre transparent underwater tunnel that moves you through the oceanarium, the journey of discovery at Aquaria Kuala Lumpur also includes interactive touch pools where you can tease piranhas originating from the Amazon River or touch gentle bamboo sharks.
When you are done learning about underwater electric defenses and conservation technology, you can watch divers descend into the massive tanks at feeding time. There are two feeding slots daily and additional feeding shows three times a week for the sharks and arapaima.         
If that's not enough, there are also two packages available where you can slip on a diving suit and descend into the waters to swim up-close with sharks and other creatures, with the help of trained divers. Considering you are smack in the middle of a city full of skyscrapers, this is a pretty amazing opportunity.
Just south of Malaysia, discover more of the world's marine life at the world's largest aquarium in a similar city setting. Several leading airlines as well as budget airlines have cheap flights from Malaysia departing daily to Singapore, making it easy to hop over to the spectacular S.E.A. Aquarium.
Aquaria KLCC Entrance Fee:   RM38
Cage Rage:                                   RM199 per person
Dive With Sharks:                      RM400 per person
Singapore
S.E.A. Aquarium is located in Resorts World Sentosa, Singapore and is presently the "planet's largest window to the ocean" boasting over 800 species of marine animals. The expansive aquarium is divided into sections mostly according to geographical habitats.
The Strait of Karimata & Java Sea section hosts marine animals in a large shipwreck, creating quite a spectacle. Strait of Malacca & Andaman Sea has visitors walking across a glass floor watching ocean life swim directly underneath, and the chance to touch sea stars and sea urchins at the Discovery Touch Pool. In the other sections you will find similar interesting set-ups displaying species unique to particular habitats, freshwater and mangrove inhabitants, a whole range of corals, synchronized schools of fish, endangered species, voracious predatory creatures, semi-aquatic rocky shore dwellers, lobsters and even Nemo.
There are also two ocean sections bringing together an extremely diverse collection of open ocean dwellers. Nothing quite as awe-inspiring as watching dolphins and translucent sea jellies move about in all their uniqueness. Another popular draw is the spectacular 'Shark Seas' that brings together many shark species for the first time. Watch aggressive silvertip sharks swim alongside the endangered scalloped hammerhead sharks and sandbar sharks, one of the largest coastal sharks in the world. 
If you want to get your feet wet, there are four options in the Singaporean aquarium. Open Ocean Dive into the Guinness World Record holder of World's Largest Aquarium, walking in a pool with rays, descending into the shark tank within an acrylic enclosure, and walking underwater along the seabed.
More than just its size, the S.E.A. Aquarium offers a monumental experience. The amazing design and grandiose environment creates an awe-inspiring setting that invites you to really marvel at the beauty and diversity of life underwater. Like most attractions in Singapore, it is very polished and goes all out to impress. There are even several classy dining options within the aquarium with a full stunning view.
If your holidays take you to Asia, be sure to visit the marine life park at Resorts World Sentosa. Singapore is a convenient stop due to its geographical location, making it a great travel hub. Many international flights go through Singapore and from there it is easy to catch flights across Asia. Wego Travel is a great fare comparison site that will help you save some money on airfares and hotel bookings if you travel around Asia independently without tour packages. Localised sites will highlight popular flights and hotels available where you are.
For a real splash of luxury, book a guest suite in Resorts World Sentosa where your room window has you peering right into the world's largest oceanarium.
S.E.A. Aquarium Day Pass:     S$33
Open Ocean Dive:                    S$1280 (SCUBA qualification required)
Ray Bay:                                    S$38
Shark Encounter:                   S$88
Sea Trek Adventure               S$238
New Zealand
Like Malaysia's Aquaria KLCC, Kelly Tarlton's SEA LIFE Aquarium also let's you swim close to danger. 'Shark Cage' and 'Shark Dive Xtreme' allow you to snorkel with sharks, with or without a cage separating you from the massive beasts. Neither requires any diving experience -- they teach you some scuba basics in a pool -- before you dive into the tank and swim around with 23 sharks for an hour or two. 
Kelly Tarlton's is a smaller aquarium compared to the others mentioned, but is still very well done and lots of fun for the kids. Located just outside Auckland City, you can hop on the really cool free shuttle bus that operates daily from downtown Auckland. The bus is shaped like a shark so the front window is engulfed in the jaws of a massive shark protruding above the roof. The bus alone enticed me to visit the aquarium when I was there in Auckland.
Another cool fact is that the aquarium is situated just opposite Mission Bay beach. There's something fun about spending time wading in the natural sea then crossing the street to the aquarium to delve deeper underwater. Much of the seawater used in the aquarium tanks in fact, comes directly from the Waitemata Harbour it faces.
The shark and penguin exhibits are the biggest draw. The Antarctic Ice Adventure provides the rare opportunity to get up close to a colony of Antarctic and Sub Antarctic penguins on ice. The breeding program here for the precious penguins is also one of the most successful in the world.
The Shark Tunnel has you walking under huge sharks including the Broadnose Sevengill and Sand Tiger, as well as thousands of New Zealand native fish and rehabilitated turtles. An interesting fact -- Kelly Tarlton, the Treasure Hunter, built the curved aquarium tunnel that was the first in the world and became key in aquariums all around the world!
The aquarium is also particularly active in conservation, so you get a great chance to be educated about amazing creatures and see their good work in motion. Stingrays, seahorses, local marine life and creatures that have existed for millions of years are some of the other treats that await at Kelly Tarlton's SEA LIFE Aquarium.
After your visit, pop by the "fish and chups" store down the road and enjoy some classic takeaway by the beach, facing the Waitemata Harbour with a view of New Zealand's sparkling waters, active sailing communities and just one of the country's many volcanos.
In New Zealand, there are plenty of other opportunities to get even closer to nature. Whale and dolphin watching, kayaking in protected national parks, climbing mountains and amazing diving spots -- from Bay of Islands in the north, down to Milford Sounds and shipwrecks all the way south. 
Kelly Tarlton's SEA LIFE Aquarium Entrance Fee:   $36
Shark Dive Xtreme (non-certified):                             $230
Shark Dive Xtreme (certified):                                     $165
Shark Cage                                                                        $95
Check their website for online discounts -- http://www.kellytarltons.co.nz/
Every aquarium offers something a little different but each one has that similar effect of making us feel like children. We get completely wowed by the impressive displays of diverse marine life swishing about, allowing us a glimpse into the world below that we rarely get to see. There are plenty more amazing aquariums around the globe. Spend a day in one on your next holiday trip and treat yourself to a real sense of wonder that makes a real travel treasure. 
http://www.kellytarltons.co.nz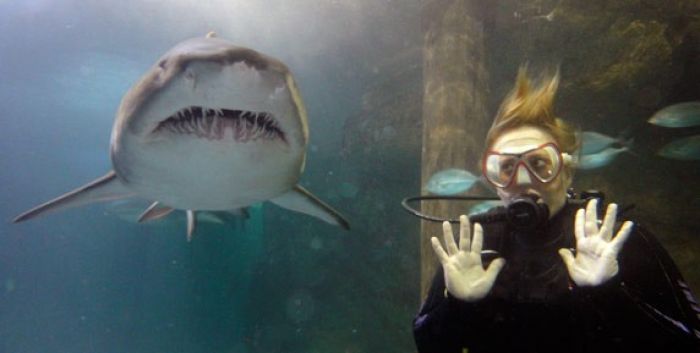 http://www.kellytarltons.co.nz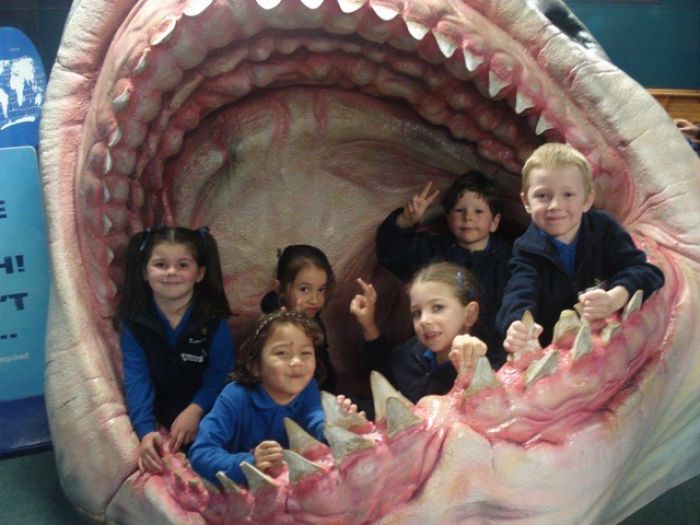 http://www.summerland.school.n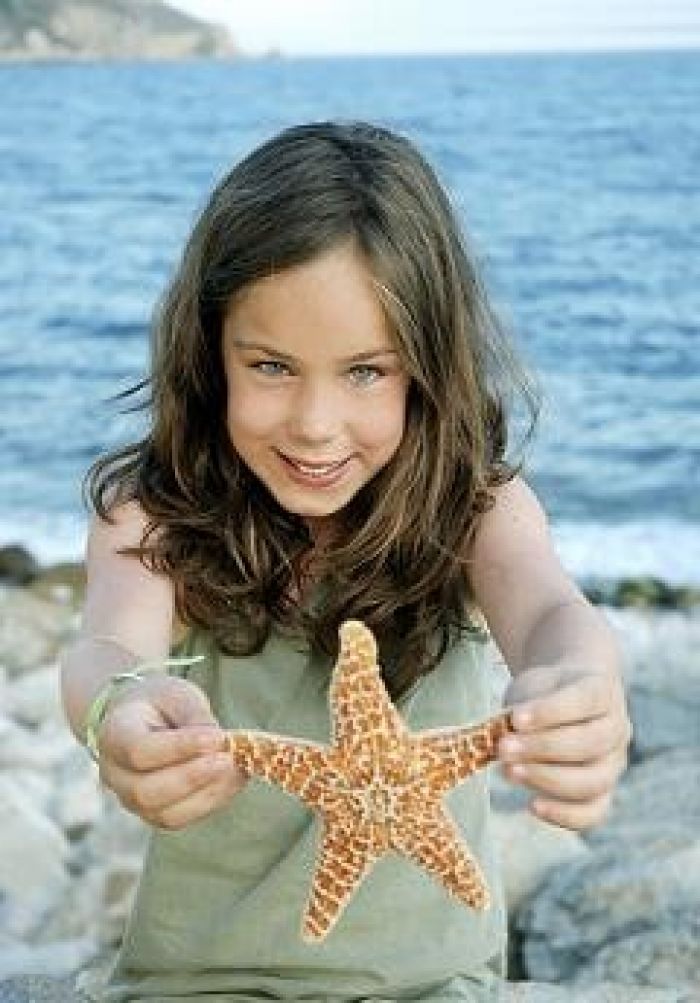 http://www.rwsentosa.com/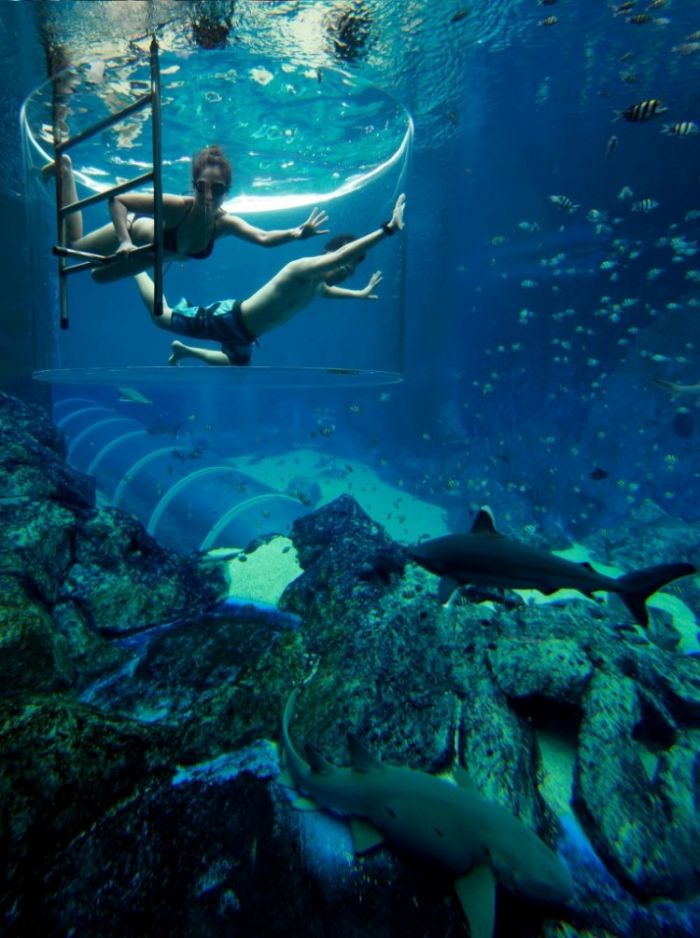 http://mlp.rwsentosablog.com/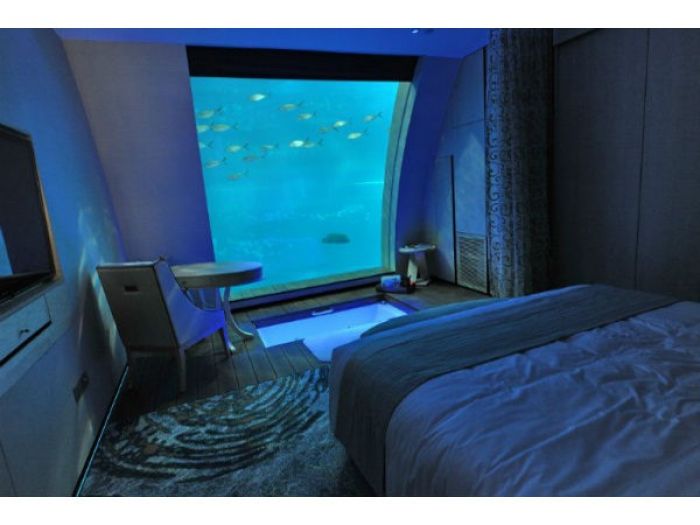 AFP / Roslan Rahman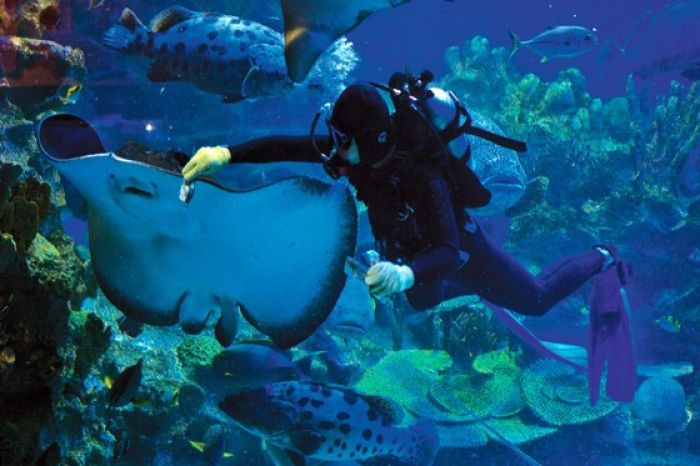 http://www.wonderfulmalaysia.c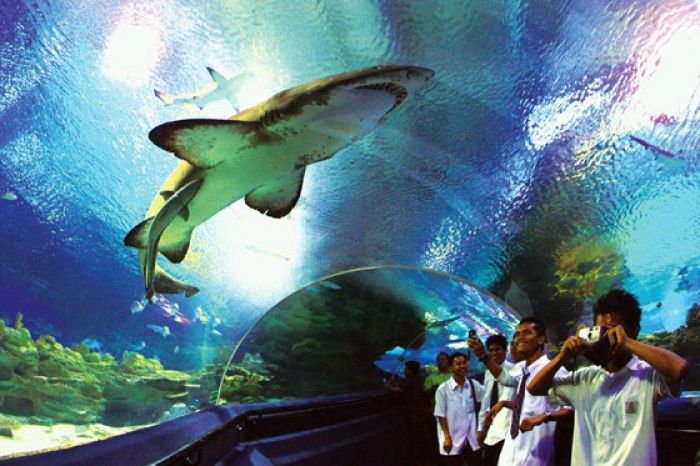 http://www.wonderfulmalaysia.c