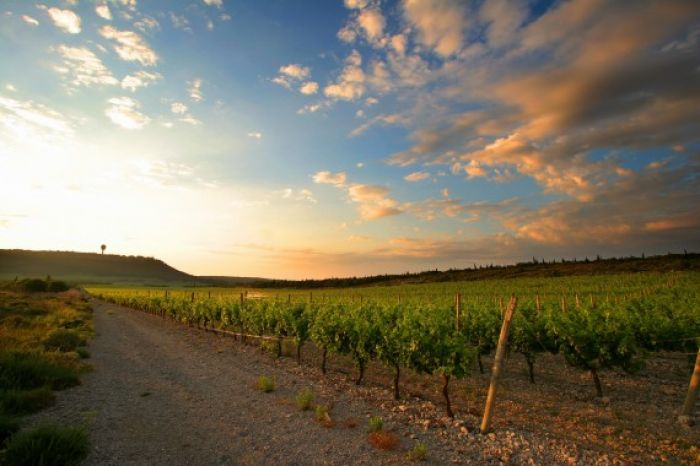 Gerard Bertrand
Undoubtedly the best way to experience other countries and cultures is to visit them in person. But no need to despair if lack of cash or time have you restrained! Virtual travel is alive and well especially with our ever burgeoning technological advances. But don't just bury your head in your tablet or smart phone vicariously living off other traveler experiences. Create your own cultural journey by tasting it. Buy some Fleur de Sel salt harvested by hand off the coast of Brittany France, sprinkle on top of homemade caramels as you're finishing a chapter of Bringing Up Bebe. Learn a bit of the language using Audible Earworms…and one of my favorites… pop the cork on a bottle of wine that encapsulates a particular village's climate, viticultural traditions & culinary heritage.
Gerard Bertrand is just the man you want guiding you on your tasting journey throughout the South of France. Bertrand not only produces a top quality portfolio of wines, he is a true Ambassador of the Mediterranean Art de vivre. His 2,000 acre carbon neutral Château l'Hospitalet in Narbonne serves as his headquarters celebrating the region's rich culture and unique gastronomy throughout the year with events like a Contemporary Art Festival (May), Jazz Festival (August), and a Truffles Festival & Hunt along with a Christmas Market in December. Culinary tourists can book a stay in one of the property's magnificent roomsoverlooking vineyards and the Mediterranean Sea.
Over the last 25 years, Bertrand has acquired 7 estate vineyards collectively totaling more than 1000 acres, much of the land prized as having the most prestigious Languedoc-Roussillon terroir (microclimate). Here are some blends from 3 distinct appellations I recently had the opportunity of sampling and my virtual journeys through each one:
Cotes du Roussillon Village Tautavel
The village of Tautavel is perfectly situated in Roussillon between the Pyrenees and the Mediterranean sea bordering the Spanish Catalan region. Tautavel is also known for the discovery of one of the most ancient prehistoric men found in Europe 'Homo Erectus Tautavelensis' (dating 450,000 years old). With about 800 acres yielding a maximum of 2.6 tons per acre, Gerard Bertrand Represents 90% of the Tautavel appellation, a commitment to the region and its history. Calcareous red clay and limestone boulders comprise the soil. The 50% Grenache, 35% Syrah, and 15% Carignan grape varieties used in this Cotes du Roussillon are harvested manually and vinified separately before being blended according to each grape quality.After 10 months in barrels, the wine is aged in bottles before release. This method must be what evokes a rich and buttery bouquet readily transferring to the palate. Floral sweetness lingers on the tongue...definitely the lightest of the 3...I nevertheless detected chocolatey berry blossoms after letting this bottle breathe for some time.
Corbieres
Corbières, with its 33,000 vineyard acres, is the largest appellation in the South of France. Vineyards stretch from the Mediterranean Sea up into the hillsides of Cathar Country creating a wide array of terroir and micro climate differences. From north to south soils range from vast terraces of smooth pebbles, sandstone and marl; then limestone and schist in the higher regions. Steeped in history and culture, Corbieres has been producing wine since the 200 BCE. The process is the same as the Tautavel except this wine consisting of 40% Syrah, 40 % Grenache, & 20% Mourvèdre is aged eight months in French oak barrels. The resulting wine is jammy on the bouquet and full of complexity on the palate. Glinty well polished bold red cherry with an elegant minerality stands out when first sipping. Big spiciness pops on the palate powered by chocolate and toasted tobacco notes.
Minervois
A huge amphitheater anchored on the side of the Black Mountains with the Canal du Midi below along with historic monuments such as Château de Minerve defines the landscape of Minervois. Currently 13,000 acres planted to vine in soils ranging from chalk and pebbles on lower elevations to sandstone and granite higher up towards the slopes of the Black Mountains yield complex aromas of black fruit like blackberry and ripe plum. I found this 50/50 blend of Syrah and Carignan to be lively and bold on the palate yet light and mellow on the mouth feel with light smokey hints in the background.
To embark on your own tasting journey, visit wine.com to purchase these bottles since your local wine shop may not have them on hand.
Photos courtesy of Gerard Bertrand. Coverage made possible by participating in a complimentary tasting.

Gerard Bertrand
Tautavel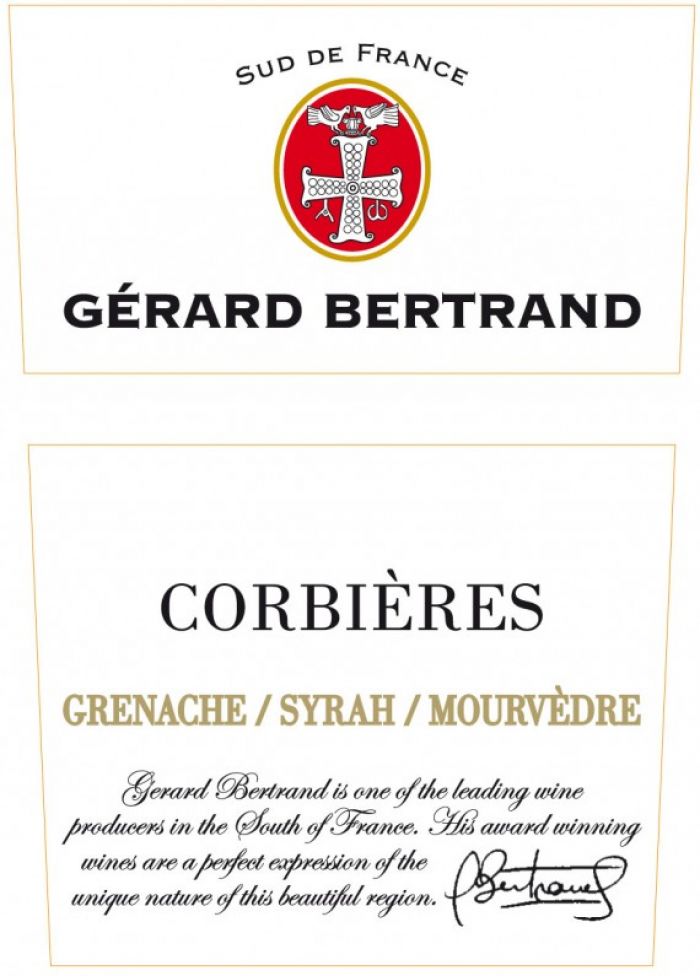 Gerard Bertrand
Corbieres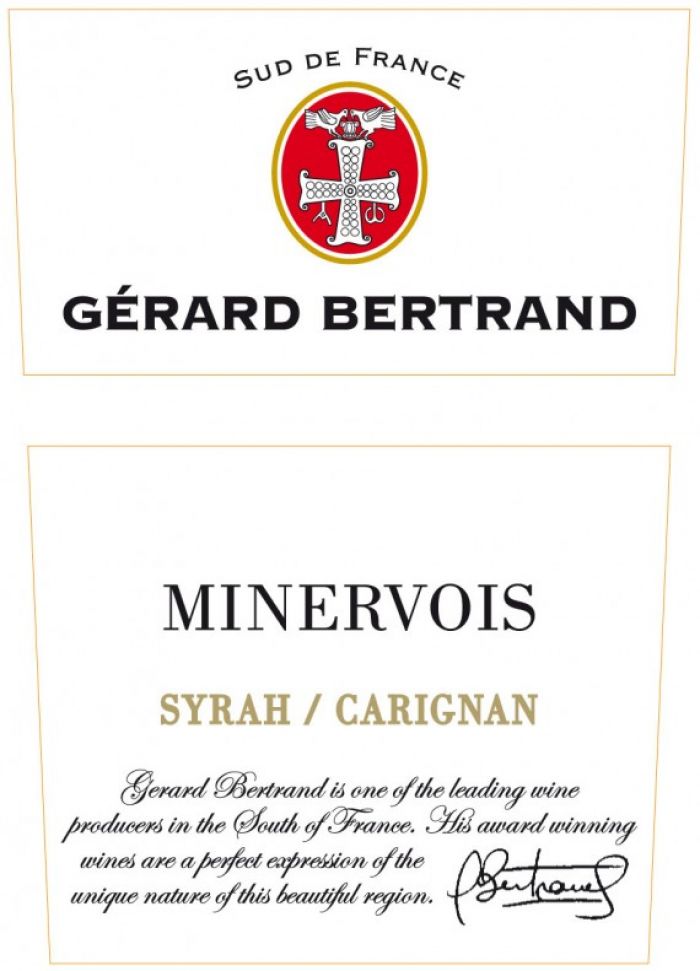 Gerard Bertrand
Minervois