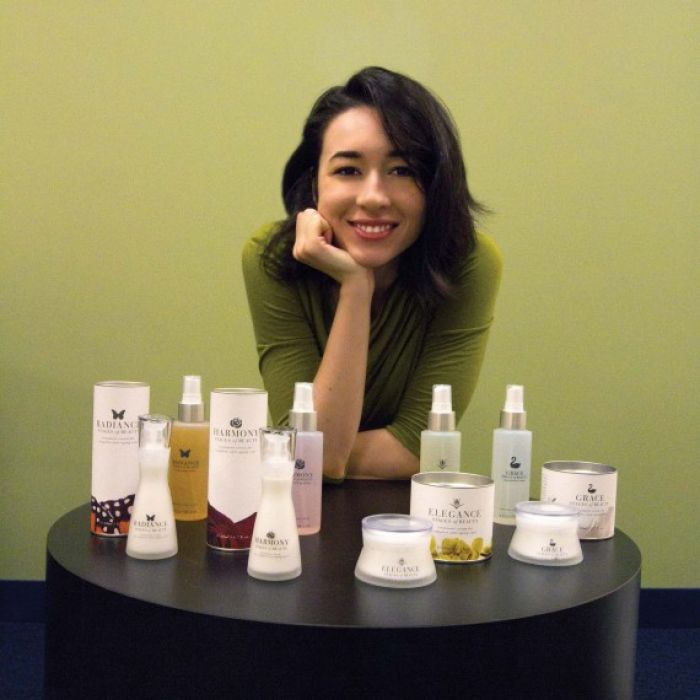 Stages of Beauty
Every woman knows by the time she reaches her 30s that her skin is changing but how can you fight the signs of aging while keeping your skin looking its healthiest?
Stages of Beauty creator Jasmina Aganovic has introduced a line of skin care products designed specifically to cater to your skin's needs based on age. The MIT-trained Cambridge, Mass. based chemical and biological engineer created these unique products to properly treat each "stage" of a woman's life.
"I did some research in a lab with human skin and we tested absorption," Aganovic said. "The thing affected most with the formulation was the age of the skin so I decided to look into it more. I had also purchased an over-the-counter retinol-based product and my skin burned up and started peeling. It was too strong based on my age. That was when I decided to pursue a career in beauty."
What are some of the basic essentials to healthier looking skin? "Some women want a 10-step routine while others simply want to wash and go," Aganovic said. "A cleanser, toner and moisturizer are the three basics to get started. The earlier you get into a routine the better."
From cleansers, scrubs and serums to treatment creams and supplements, Stages of Beauty takes into account the rate at which our bodies' biological and hormonal changes occur and the impact on the skin's characteristics over time. The product line includes four different age-specific lines, including Radiance for women in their 20s, Harmony for women in their 30s, Elegance for women in their 40s and Grace for women in their 50s.
"Stages of Beauty is a line of beauty products based on age," she said. "By the time you are in your 30s, collagen and elastin start to drop off. In your 40s, the skin starts to thin so you need a product that is super hydrating and plumping. In your 50s, menopause has a big impact on the skin because of the changing in the level of hormones. I created an ultra hydrating product that helps skin retain moisture on its own."
For more information, call (877) 869-3162 or visit stagesofbeauty.com.