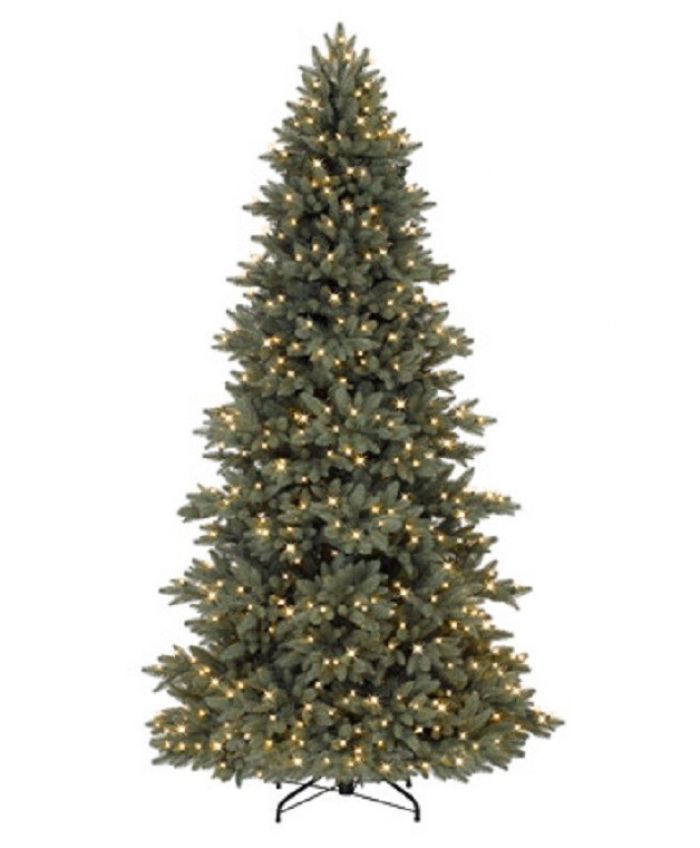 Tree Classics
It's almost that time of year to start thinking about the holidays, which will soon be fast approaching. With just four weeks between Thanksgiving and Christmas this year, you're going to want to start the holiday celebrations as early as possible. To officially get in the Christmas spirit, you need to start with a gorgeous tree that will kick off the holidays right. To do just that, we recommend getting an artificial tree this year.
While everyone loves the smell of a freshly cut tree, by the time Christmas arrives, most of the needles have fallen off and the tree has dried out causing a potential fire hazard. The folks at Tree Classics have taken this into consideration and have created an entire line of authentic looking trees that both look and feel like a real Christmas tree.
Living in New England, we chose the Majestic Blue Spruce Christmas Tree for our home. The 6.5-foot tree arrived in a box and was easy to put up in just a few simple steps. Once the pre-lit tree was up, all we had to do was decorate it with ornaments. It really doesn't get much easier than this.
You don't have to worry any more about all of the extra wires that used to come with stringing the lights. All of the lights on this tree are strategically placed so that they hide the wires. Gone also are the days when you had to test each light to determine which bulb went out. If one of the lights burns out, the entire string on the Tree Classics will stay lit instead of shutting off in years past.
The Majestic Blue Spruce Christmas tree is a gorgeous thinner version of the traditional full trees so it fits perfectly in smaller places, i.e. apartment living, or complements a second room in the house such as the master bedroom or foyer. All Tree Classics trees feature realistic-looking Real-Feel PE needles on the outside and classic PVC needles towards the inside for a nice full appearance. Once the branches are set up and the tree is in place, simply fan out to display the full look of a real tree.
When it is all set up and lit, trust us, you won't believe it's not real.
For more information, visit www.treeclassics.com.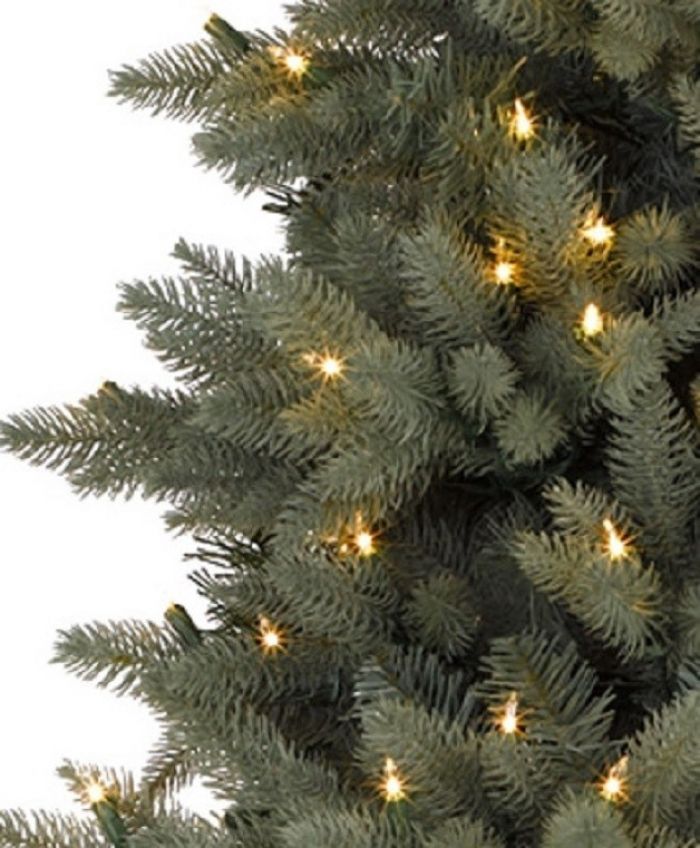 Tree Classics