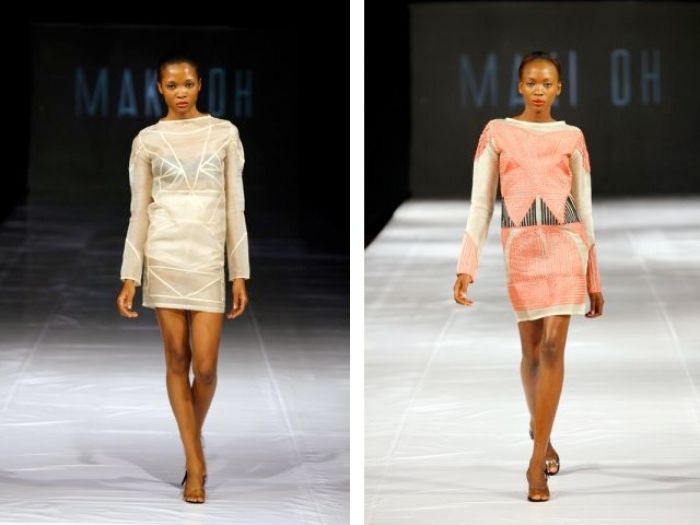 http://img36.imageshack.us/img
We haven't even made it through this year in fashion and already we are looking forward to next year's spring/summer collections. With the introduction of a variety of fantastic African designers in 2012, you should be as excited as we are to see what these visionaries will do next.
Many models in the fashion sphere are white and the surge of African designers has created a long-awaited rebalancing of ethnicity on the runways, with many black and Asian models stepping forward to showcase African-inspired designs. If you think African fashion is all about Accra printed skirts, start preparing yourself for the new collections taking the fashion world by storm next year.
Fashionistas, memorise these names, because you'll certainly be hearing them a lot this season.
Ozwald Boateng
Ozwald Boateng was not only the first black tailor to own a shop on the Row, but also the youngest. Over his 25 year-old career, he has suffered relationship break-downs, bankruptcy, and an OBE – a mixed bag. Still, he remains one of the front-pushers of menswear fashion as we know it today.
He combines fashion and tailoring, with no formal couture education, to construct men's suits in an array of spectacular colours. Whether for the office or the regular chap wanting to look smart, Boateng creates collections that challenge the boundaries of fashion.
Maki Oh
Maki Oh has got New York's fashion scene all in a flutter. This 26 year-old, Nigerian designer is already resting on her laurels as 2012's designer of the year, even though she is relatively new to the business. Focused on female sensuality and African tradition, Oh has introduced waist-hugging, knee-length skirts, prints, tassels, touchable textures such as red velvets, and silver jewellery uk.
Tiffany Amber
Mourning the transition of African prints from haute couture to high street tat, Tiffany Amber decided to give this style a resurrection. Using striking colours, her sheer, floor-length numbers were not only wearable, but delivered fantastically with a "rhythm of Africa" theme. We love a designer who creates wearable fashion, and these outfits are ideal for any women brave enough to make a statement with her day wear.
Gavin Rajah
Gavin Rajah brought to us a little designer magic with his fantasy-themed high glamour. His use of colours ranged from bright pink to royal gold, and even involved visors shaped like crowns! White is so hot this season and Rajah brought us beautiful lace dresses with gold embroidery. His spring/summer collection really was a dream come true.
Tsemaye Binitie
After working with Burberry and for Stella McCartney, this designer went it alone with his own womenswear label. His sister, a partner in his company, inspires many of his designs, and when the runway filled with his creations, we were taken aback by the variety of spring colours on display, as well as the deep reds that are so in this autumn, and leather trousers which should certainly catch on, if there is any fashion justice in the world. Which fashion designer has inspired you this year?
Zoe is a British beauty and fashion blogger who reads blogs daily to stay on top of current trends. She has written this post in collaboration with Pearl & Butler - click here to discover a stunning range of necklaces, earrings, rings and bracelets.