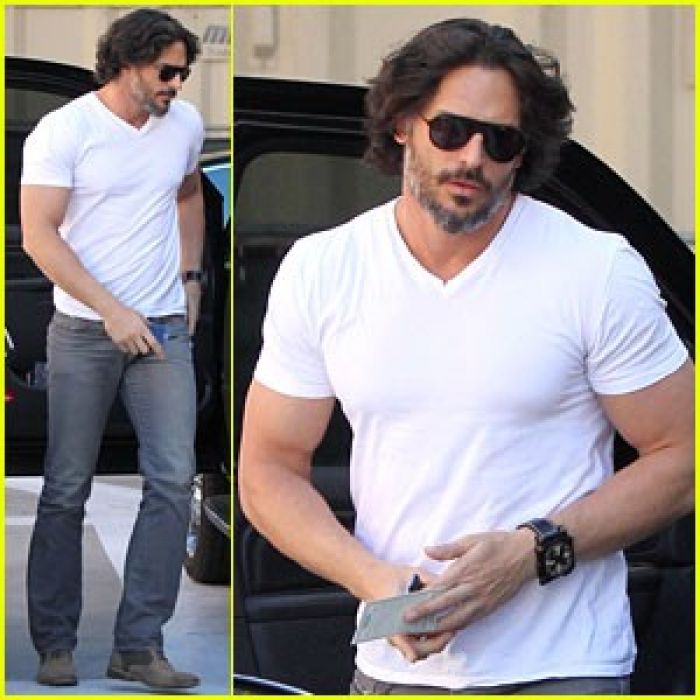 Limelightpics
Joe Manganiello, the beefcake werewolf from 'True Blood' is going to release a fitness book in early 2014. His health routine looks pretty spectacular and I don't think I'd mind following whatever his routine is. Guys, what do you think?
Joe Manganiello shows off his buff body in a tight white tee while heading to the Ralph Lauren store on Friday (March 1) in Beverly Hills, Calif.
The 36-year-old True Blood hunk just announced that he is writing a health and fitness book that will be released in January 2014!
"Joe Manganiello's Evolution: The Cutting-Edge Guide to Breaking Down Mental Walls and Building the Body You've Always Wanted," will feature everything Joe has "learned over the years about health and fitness and will feature step-by-step workout routines that combine weights, intense cardio, and a high protein diet." Read More