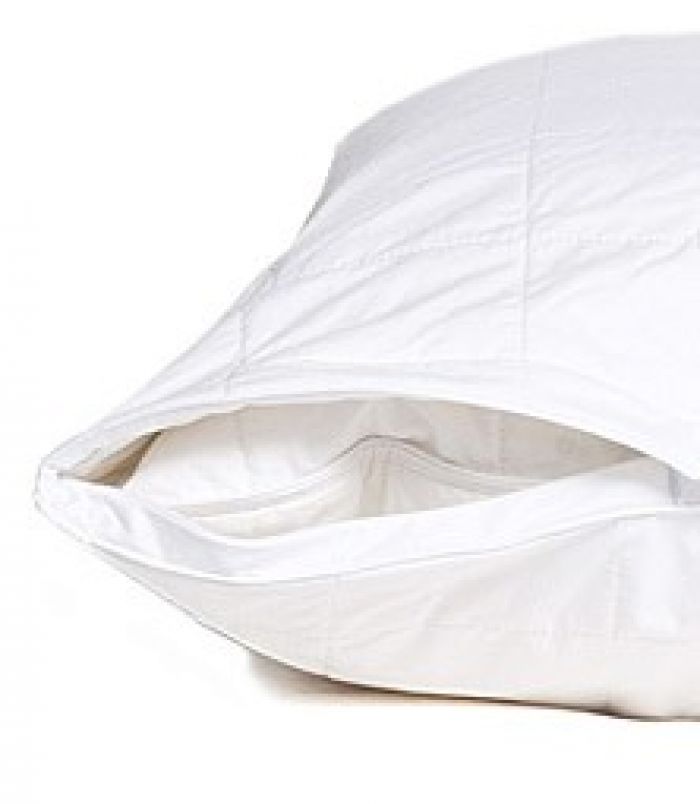 smart silk
The SmartSilk™ All Natural Bedding Collection provides all season comfort and the luxury of sleeping in breathable silk fill along with a soft cotton finish, offering a more comfortable night's sleep. And I must say everything is true. I sweat at night especially on my neck, I used the Pillow Protectors that they sent me to try and I must say that I did not sweat, I stayed cool all night and my skin was not dry when I woke up. There are a lot of luxury bedding companies that claim the same.  Smart Silk past my hot temperature test for the past week.
What is the Pillow Protector made of? Well it includes the following:
Quilted Outer Cover:100% Cotton
Quality all natural soft cotton finish, breathable, pre-shrunk 32 - 38 cotton yarn.Fill:
All Natural SmartSilk™
Our silk fill is made by layering one sheet of luxurious pure silk over another to produce the sensuous comfort and protection that only silk can give.Inside
Layer:Non-Woven Material

Water repellent non woven material is crunch-free encouraging a more comfortable, deeper sleep with fewer interruptions. I'm a light sleeper and wake up during the night and I did not wake while sleeping on the pillow protector.
Where to buy? www.smartsilk.com