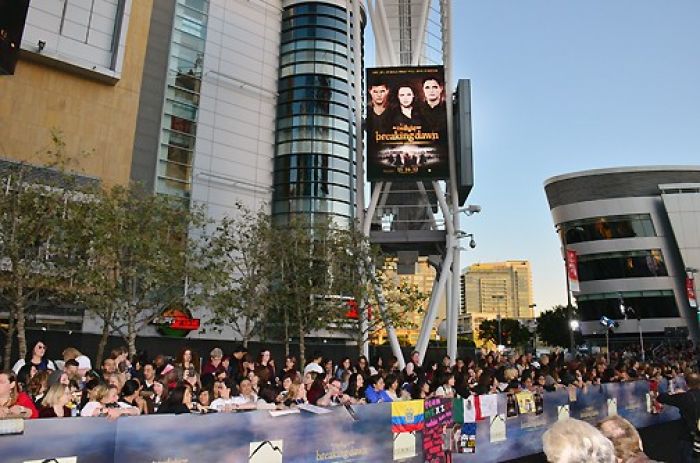 Ella Batalon
Adhering to a thematic darkness akin to vampires and werewolf mythology, the premier of Twilight: Breaking Dawn 2 changed things up a bit and offered thousands of fans a black carpet event suitable for the super-popular franchise. Of course all the favorites were there including the big three Pattinson, Stewart and Lautner.
Close to a thousand screaming fans attended the Black Carpet event at L.A. Live in downtown Los Angeles Monday, Nov. 12 to catch a glimpse of their favorite celebrities as they pose for pictures, give interviews and sign autographs.
The three hour event brought out the cast and crew from the last movie installment of the 'Twilight Saga - Breaking Dawn Part 2' along with many well-known celebrity guests.
Celebrities included the cast of 'Twilight', the producers, directors, as well as Stephenie Meyer, the author of the 'Twilight' series. Read More