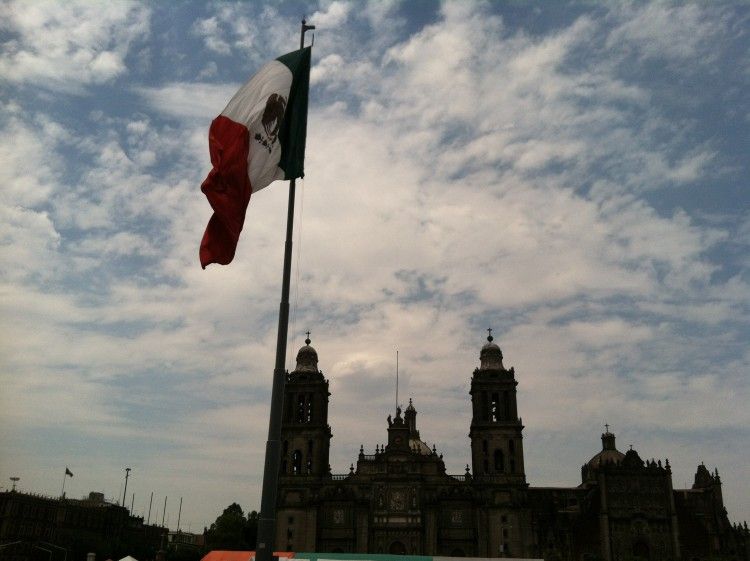 Settled in one of the main lakes of Pre-Hispanic Mexico, there is a place known as the "City of Palaces". Like a mosaic, México city was reborn from the ruins of a majestic Aztec civilization. Considering that México city is one of the largest metropolitan areas in the world with a population that reached 21 million people in 2012, its only natural that they will have some problems.Yes, Mexico city, or Distrito Federal, was once riddled with petty crime, political corruption and multiple foreign travel warnings, but this city has really been cleaning up its streets, thanks to millions of pesos invested by Forbes richest man in the world, Carlos Slim.
México holds a handful of some of the richest men in the world, like Carlos Slim, but also houses some of the poorest and most dejected communities, this helps push an immigrant workforce into the U.S. But while politicians wrangle over the U.S. - Mexico border problems, one thing remains for sure, people on both sides of the border love… Mexican food & drinks!
There is mezcal for every walk of life, and tequila for any budget; the Aztec people started this with a fermented beverage from the agave plant, something they called octli, (later and more popularly called pulque). When the Spanish arrived in 1521 and drank their last bit of European brandy, they began to experiment with agave, and ended up making what we know today, as tequila, North America's first indigenous distilled spirit. Make sure you visit the Museum of Tequila & Mezcal in Plaza Garibaldi for a 101 introduction and tasting of these popular but high Now to the food, mexican cuisine, a favorite around the world, prepared by hand, always fresh, always made that day. The food we call Mexican in the U.S. would be unrecognizable down here, you will never find cheddar or jack cheese melted over everything
Everyone knows that when in Mexico, you head to the streets if you're looking for the good stuff. We met up with Lesley Tellez operator of EatMexico, author, and Mexican food enthusiast. We head to the mecca of street food, an all in one easy to navigate Mercado. The San Juan market is located near the site of a pre-Hispanic trading area once called Moyotlan. People are mistaken when they think of Mexican cuisine as simple food, the complexity of these flavors doesn't come easy. This is probably what's missing from Mexican food in the U.S., making everything from scratch, using techniques and recipes passed on through generations and the true passion of a couple few.
After so much eating we need a break, you don't go long with just food here in Mexico city, when in Mexico you must try pulque!
Pulque…how to describe it? Well as mentioned before pulque was the preferred alcoholic beverage of the Aztecs, made from the fermented sap of the agave plant, they called octli. There are plenty of flavors to choose from like mint, passion fruit, oatmeal, I went for the mint, the taste, slightly sour with a gooey, thick kind of texture… but it's not that bad, I think I like it!
For our last day in Mexico city we experience on of the most amazing flight of my life, Fly
Volare, a hot air balloon company has invited us to float away over the ancient pyramids of the
city of Teotihuacan. Teotihuacan meaning the 'City of the Gods' is the most important
archeological site in all of Mexico, nobody knows who built these incredible pyramids of the Sun
and Moon but the Aztecs found the site abandoned and claimed it theirs. There was also 10 
neighborhoods surrounding the pyramids, which lead many to believe that Teotihuacan was a
multi-ethnic city, with evident quarters occupied by Otomi, Zapotec, Mixtec, Maya and Nahua 
peoples.
I invite you to experience this marvelous city first hand. Try the food, feel the culture, see the
sights and become enamored by the people, because as we say here in Mexico, "Mi Casa es su
Casa!