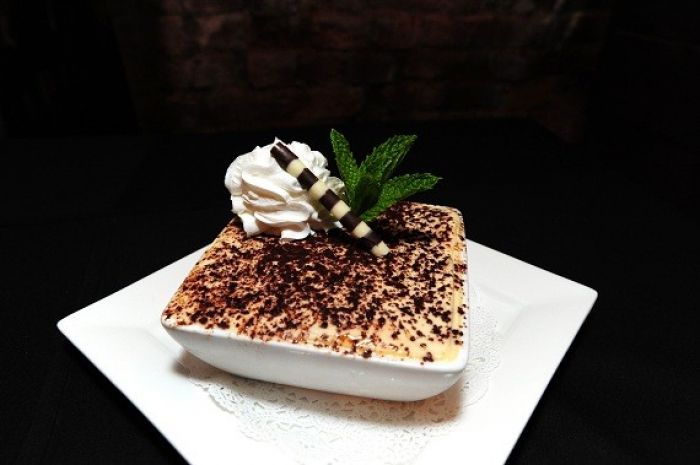 Russell Hirshon
Desserts may traditionally be the final course that someone enjoys during a meal, but for many it ranks first. Depending on the dessert that one chooses, it can be a memorable experience all on its own. Those looking for authentic cultural desserts in the Georgetown area of Washington D.C. will not be disappointed in what they find by stopping in at Bodega Spanish Tapas & Lounge, or at Thunder Burger. Both restaurants feature a unique and popular dessert menu.
"Just about everyone loves dessert. Some people may even want to stop in just to try some of the desserts we offer. They are that good," says Ryan Fichter, Executive Chef of Bodega Spanish Tapas & Lounge, and at Thunder Burger. "Whether you save room for it after your meal or stop in especially for dessert, you are sure to find something that is satisfying, as well as memorable."
At Bodega, diners can find such traditional Spanish dessert options as Spanish churros, cream custard, house made apple tart with vanilla ice cream, ice cream, flourless chocolate cake, and mixed seasonal berries with fresh whipped cream.
Dessert options at Thunder Burger include a variety of crepes (brunch menu item), such as classic, Nutella, Grand Marnier with home-made orange sauce, and coco banana. They also offer key lime pie, and a signature Guinness chocolate cake that comes topped with a Belgian chocolate whipped ganache and raspberry sauce. They also offer other traditional favorites like bread pudding, apple and cranberry crisp, and tiramisu.
"Whether it's your birthday, a special celebration, or you just want to make it a tastier evening, treat yourself to a dessert," added Fichter. "There's nothing like a great dessert to round out a meal and top off any night. Whether you get one to share or get your own, it's always a good call."
At Bodega, it is one more feature that adds to the Spanish theme, which extends to the décor. The restaurant offers a variety of traditional Spanish dishes, including several varieties of paella, cold and hot tapas, and dishes featuring squid, shark, octopus, cuttlefish, scallops, monkfish, quail, lamb and more.
For more information on Thunder Burger or Bodega, please visit their sites: www.thunderburger.com and www.bodegadc.com
Russell Hirshon
Churros at Bodega in Georgetown